Living the good life
Larry Burkett

Co-CEO of Crown Financial Ministries

2000

1 Jan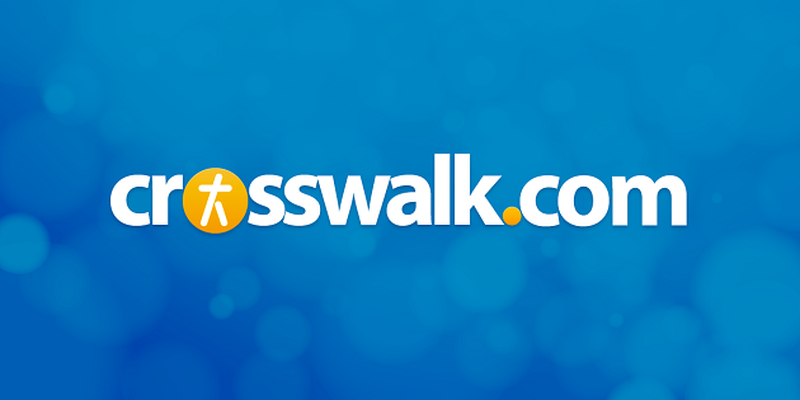 We are a nation of indulgers without match in the world, and we build billion dollar industries around items so trivial that you have to wonder if we're not a little bit nuts.
Our indulgences are most apparent in the weeks leading up to Christmas, but the holiday season is only a condensed picture of what we do the rest of the year.
The search for happiness
Not all material things are bad. In fact, these things are here for our use and enjoyment. Why would God give us the intelligence to create toys, clothes, and cars, and then forbid us to use them?
God wants us to prosper and enjoy the fruits of our labors, but we have stretched this principle beyond the boundaries of common sense. Now, we need bigger and bigger indulgences to make us happy.
In the fall 1998 issue of Servant magazine, Joni Eareckson Tada describes a trip to Africa in which her ministry, Joni and Friends, provided wheelchairs to homeless and crippled people in the city of Accra.
These people live each day in the oppressive African heat without the aid of even simple luxuries such as fans. Some are crippled by polio and drag their legs behind them. Others have missing limbs and hop along.
Unfortunately, the supply of wheelchairs brought by Joni and Friends on this trip was limited, and a number of people were left out, including some teenage boys with polio. But instead of becoming jealous and angry, they celebrated with the people who received wheelchairs.
How could people in such circumstances find the will to be happy? A more appropriate question is, "How can people in much better circumstances not find the will to be happy?"
A boy who lived in a box by a trash heap asked Joni the same thing. "You westerners are the ones we can't understand," he said. "God has given you so much, you have been so blessedwhy are so many people in your country so unhappy?"
The answer lies in Proverbs 15:16, where Solomon wrote, "Better is a little with the fear of the Lord, than great treasure and turmoil with it."
What is an indulgence?
Anything you buy that has little or no utility to you is an indulgence. Does this mean Christians can never have something that is purely for pleasure? Absolutely not, but those items must be consciously and diligently controlled so that they don't become the norm, as they are today.
We can tell we're being indulgent when:
we, or our family, must always have better than before;

we must always have better than others and find ourselves trying to top their lifestyles; and

we are embarrassed by the lavishness of things we've purchased.
We are called to be different
As Christians, we are told to be "doers." "But prove yourselves doers of the word, and not merely hearers who delude themselves" (James 1:22).
In addition, the world should not be our standard for living. "Do not be conformed to this world, but be transformed by the renewing of your mind, that you may prove what the will of God is, that which is good and acceptable and perfect" (Romans 12:2).
So, when we find ourselves in step with the world, we need to change directions, because the world is not in step with God.
How to deal with indulgence
In order to overcome indulgence, we must desire and decide to change. Then, we must look to God for the power to make this change. "I can do all things through Him who strengthens me" (Philippians 4:13).
Once Christians recognize the need to control indulgences, something else becomes obvious: If they are not to spend all this money on themselves, it must be for someone else's needs. "For the poor you have with you always" (Matthew 26:11).
Caring about the needs of others is the proof of our sincerity, or faith. "Because of the proof given by this ministry they will glorify God for your obedience to your confession of the gospel of Christ, and for the liberality of your contribution to them and to all" (2 Corinthians 9:13).
Furthermore, we don't lose anything by giving to others. God promises that we will not actually give up anything for His kingdom because He will repay us. "Everyone who has left houses or brothers or sisters or father or mother or children or farms for My name's sake, shall receive many times as much, and shall inherit eternal life" (Matthew 19:29).
Christians must decide if they believe God's Word or just say they do. But when they do believe God and become involved with meeting the needs of others one on one, the desire to indulge fades.
I remember a Christian couple who went on a trip to Haiti with a missionary group they had been sponsoring. It was their first trip into an impoverished culture, and it also was a lifechanging experience.
The husband said, "I had always assumed we were helping a few ignorant natives who were really too lazy, by nature, to do better. But instead we saw fellow human beings who, by God's choice, were born into total poverty. Twice we were offered babies by women who desired, above all else, that their children be given a chance to live."
Don't go overboard
If you've made a commitment to limit your indulgences, don't go too far in the opposite direction.
One sure way to build resentment against God in your family is to cut out all the material pleasures of life.
When you're not sure how far to go or how much to give away, you need to engage in a great deal of prayer before making decisions.
I recommend that both husbands and wives pray about these decisions and reach a reasonable compromise.
Almost always, spouses will have different opinions about things. However, God says a husband and wife are "one" and will not be divided if they're both seeking His will.