Looking for God's Leadership
Larry Burkett

Co-CEO of Crown Financial Ministries

2000

19 Jun

COMMENTS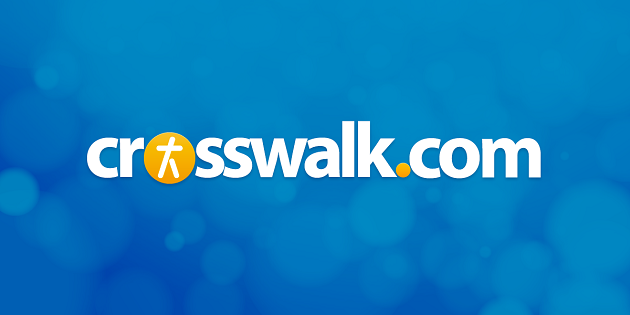 The total counsel of God
When you truly seek the total counsel of God, you must be willing to accept His provision for you-whatever He provides. After all, we are not to serve God based upon what He can do for us; we are to serve Him simply because He is God.
Just as the apostle Paul declared, every Christian needs to learn how to
"Be content in whatever circumstances. I know how to get along with humble means, and I also know how to live in prosperity. I can do all things through Him who strengthens me"
(Philippians 4:11-13).
When we speak of the counsel of God, we can't limit it to what He provides for us. We also must be willing to accept His counsel when something is withheld. It is important for us to remember that God's value system is based on spiritual worth, and it is measured by our response-our willingness to accept His direction or our refusal to do so.
"They hated knowledge and did not choose the fear of the Lord. They would not accept my counsel, they spurned my reproof. So they shall eat of the fruit of their own way and be satiated with their own devices. For the waywardness of the nave will kill them, and the complacency of fools will destroy them. But he who listens to me shall live securely and will at ease from the dread of evil"
(Proverbs 1:29-33).
Finding God's will
Finding God's specific will for your life always requires wisdom from God's Word, the counsel of godly people, and personal discernment. Too many Christians make decisions based on the "open door" philosophy. They assume that if God does not block a particular plan of action, it must be His will. Unfortunately, Satan also opens doors, and many doors he opens lead to open elevator shafts.
If a Christian is really determined to know and follow God's will, every decision must meet certain criteria.
First, your decision must be compatible with God's Word. Some decisions are objective enough to be eliminated on the basis of their direct contradiction to God's Word. "Take my instruction and not silver, and knowledge rather than choicest gold" (Proverbs 8:10).

God will not lead you into a business or ministry that will cause you to violate His principles of finance. For example, He will not lead you into a situation in which you would have to incur a large debt through borrowing (see Psalm 37:21 and Romans 13:8).

If you are disobedient to God's written Word, which never changes, you will be disobedient to God's Holy Spirit as well. Disobedience means ignoring the counsel of God.

If you are unwilling to accept the counsel God has already given you in His Word, then you will not accept His verbal counsel through godly counselors or the Holy Spirit either. That's why so few Christians hear God speak to them.

Many times people think God is leading them into an area-and He may be-but they lunge blindly forward without getting His day?to?day direction.


Then, you must have a personal conviction "before God" about the decision. "The faith which you have, have as your own conviction before God. Happy is he who does not condemn himself in what he approves" (Romans 14:22).

You are held to the highest standard, which requires constant input from the Holy Spirit to keep your direction straight. It means you are accountable if you defile your conscience by doing something you believe is wrong. Your belief about a decision must be based on a firm conviction from God.

Even with the best discernment, it is possible to do things that are out of God's will. The key is not to let pride get in the way but to admit when you are wrong and be willing to make any necessary adjustments.


Finally, you must be accountable to the people He has placed around you in your family and your church. The married person's best counselor is his or her spouse. You must continually ask God to evaluate your motives and be willing to change direction as He leads.
If you are truly seeking God's leadership, He's waiting to talk with you.
"Search me, O God, and know my heart; try me and know my anxious thoughts; and see if there be any hurtful way in me, and lead me in the everlasting way"
(Psalm 139:23-24).