Make Your Wealth Last for the Second Half of Life
Whitney Hopler

Live It Editor

2003

3 Oct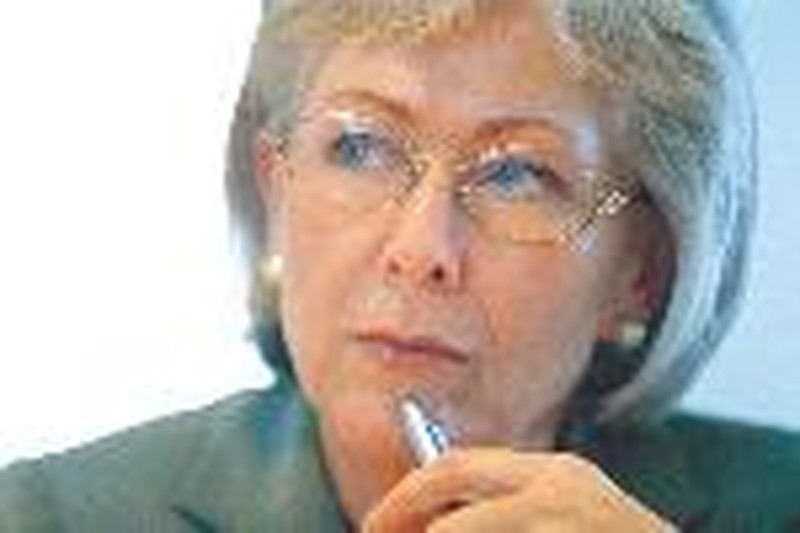 Do you ever worry that you might outlive your money?  People over 50 are especially concerned about making their wealth last.  Compounding those concerns is a volatile economy that leaves people wondering how best to save and invest for their senior years.
But you don't have to let fear get the best of you when facing your financial future.  Here are some solid, biblical principles to guide you as you plan for your later years:
• Make God the foundation of your plans.  Study God's Word to know His wisdom, and pray regularly about your finances, asking God to give you His guidance.

• Remember the "paradox of prosperity."  The more prosperity you attain, the greater your potential worry and bondage.  That's because everything you own demands time, energy, and money to maintain, insure, pay taxes on, etc.  Seek to live a simple life.

• Spend less than you earn.  Make a budget and stick to it, so you'll have a useful tool to help you keep track of your spending.

• Pay down existing debt and avoid taking on new debt.  Interest from debts can eat you alive.  Work to free yourself from the bondage debt brings.

• Maintain liquidity.  Plan to have enough cash available for your expenses – not tied up elsewhere – so you can avoid debt and enjoy flexibility when making choices.  Save three to six months' worth of income in a fund reserved for emergencies, such as a job layoff or extended illness.  Save up for large purchases, such as cars.

• Diversify investments to meet long-term goals.  Spread your investment dollars over different types of investment vehicles – such as mutual funds, real estate, and bonds – to diminish overall risk so you'll have the greatest chance of meeting long-term financial goals.  Keep in mind your personal tolerance for risk when you make decisions.  Consider working with a professional financial planner.  Diversify investments by asset class and category, geography, time period, manager, and style.

• Get advice from people you trust.  Consult with your spouse, adult children, church members, lawyer, or certified public accountant when you're facing a financial decision.

• Evaluate your motives.  Honestly consider why you're motivated to make any financial decision.  Avoid a "get-rich-quick" mentality.  Seek to honor God with your money.

• Forget about traditional retirement.  Keep contributing to the world in meaningful ways, using your God-given talents, rather than coasting off into an ultimately unfulfilling life of leisure.  Slow down your work pace if you need to, but keep working – doing work you enjoy.  Take on a part-time job (small earnings really add up over time) or do volunteer work.  Look for ways to bless others with your talents and experience.

• Don't depend too much on Social Security.  Realize that Social Security can't provide all the income you'll need in your senior years.  Supplement it with a pension, savings, or investments.  If possible, wait until you've arrived at the full retirement age before accepting Social Security payments, so you can receive the full benefit.

• Consider your spouse when choosing your pension payout plan.  Choose an option that will pay a lifetime benefit for you and at least 50 percent for a surviving spouse.

• Remember inflation.  Try to structure your sources of income to increase along with inflation.

• Convert assets to income using annuities.  Annuities can help you ensure you will have income to last.

• Keep your expected longevity in mind when making plans.  Of course, no one can predict when he or she will pass away.  But consider your family history of longevity, your health, and your lifestyle and plan accordingly with life insurance, timing of investments, etc.

• Have a plan to deal with your financial surpluses.  Make sure you give to God's work generously – until all the needs that God has laid on your heart are satisfied.

• Keep in mind that not all your expenses will go down; in fact, some will go up.  Seniors often expect their living expenses to go down once they retire from full-time work, but some expenses (such as medical insurance, prescription drugs, travel, and entertainment) often go up.  In general, plan for your retirement expenses to be about 70 to 80 percent of your total expenses before retirement.

• Don't use your money to bail your adult children out of problems.  Only give your adult children money if they have a genuine, temporary emergency or if you want to make a special gift for a specific purpose.  Don't give them funds on an ongoing basis or rescue them from the consequences of poor money management.  (If you do, they won't learn to be responsible).

• Plan for potentially moving to a retirement home, assisted living community, or nursing home before your health forces you to decide.  Weigh your options carefully, and save diligently.  Don't rely on Medicare, which often doesn't help.  If you have significant assets, consider purchasing long-term care insurance.

• Buy insurance to cover big risks, but not small ones.  Save the cost of premiums whenever it's possible for you to handle a risk yourself.

• Obtain and maintain health insurance.  No matter what your employment situation, you simply cannot afford to be without health insurance in the United States today.  Make sure you're covered.  Consider supplementing Medicare with other health insurance to cover the costs Medicare doesn't pay.  Take care of yourself – eating a healthy diet, exercising, getting enough sleep – for preventive health care.

• Reduce your life insurance coverage.  As you get older and have fewer dependents, you need life insurance less and can save the money you would have spent for premiums.

• Make a will, keep it up-to-date, and let people know about it.  Tell your loved ones where you keep your will, and what it contains, so they'll know what to expect and be prepared to follow your instructions.

• Make sure your heirs know enough details about your finances to handle them after you're gone.  Give them all the information they need, including the location of important assets and documents.

• Don't make major decisions for at least one year after the death of a spouse.  Grief can cloud your judgment.  Play it safe.

Adapted from "Wealth to Last: Money Essentials for the Second Half of Life," ©  2003 by Larry Burkett and Ron Blue with Jeremy White, CPA.  Published by Broadman & Holman Publishers, www.lifeway.com.
Larry Burkett was founder and president of Christian Financial Concepts and chairman of the board of Crown Financial Ministries.  He published more than 50 books.  His ministry included a monthly Christian economic newsletter and two daily radio broadcasts – "Money Matters" and "How to Manage Your Money."  Ron Blue is the author of nine books on personal finance from a biblical perspective, including the best-seller "Master Your Money" and the "Master Your Money" video series.