Mastering Your Credit Card
Steve Diggs

No Debt No Sweat! Financial Seminar Ministry

2008

7 Jul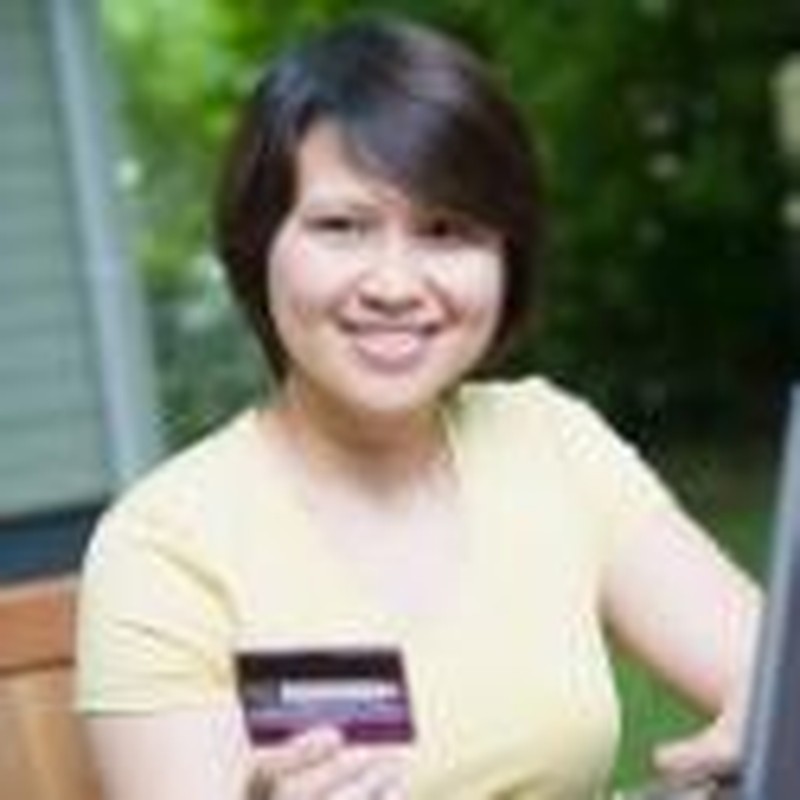 I wish I had a dollar for every time someone has come up to me at a No Debt No Sweat! Christian Money Management Seminar and said, "You don't believe in credit cards — do you?" I think many people simply assume that, because I teach God's kids how to use God's money God's way, I disapprove of credit cards.
The fact is: I'm certainly not a fan of credit cards — or the credit card industry. These things are not the plastic prosperity some people think they are. For millions of Americans credits cards are plastic explosives! For many, credit cards are monsters in our pockets. I deal with people in credit card pain every week.
At the time of their bankruptcies, many families owe one-and-a-half times their annual income in the form of short-term, high interest rate debt (i.e. credit cards.) Money troubles are the leading cause of divorce in America. New stats indicate that, when the questions are asked properly, most divorces are not caused by what we've been told: sexual issues and incompatibility. According to Gallop Research, 56% of divorced people blame money problems! And, of those money problems, a high percentage involve credit card abuse.
So where does that leave us? It leaves each one of us with a very tough, personal decision to make: "Can I control my credit card, or will I allow it to control me?" To blame credit cards for the problem is akin to blaming the restaurant when one of us spills hot coffee in our laps. It's like going into the Burger King and blaming them for the problem when I come out looking like a Whooper! Many of us have never learned the foundational (and Scriptural) concept of personal self-control. The Apostle Paul listed self-control as one of the fruits of the Spirit that develops as we become mature Christians:

"But the fruit of the Spirit is love, joy, peace, patience, kindness, goodness, faithfulness, gentleness, self-control; against such things there is no law." (Galatians 5:22 and 23; NASV)
So, if we want to use a credit card, what are the four essentials that will reduce the likelihood of troubles down the road?
1. Only get one credit card account. (Note: I didn't say get just one credit card. If you're married you may each need a card — but for most couples, one account is best.) Credit card companies do all sorts of things that make paying on time (and avoiding the late charges and penalty fees) difficult. For instance, have you noticed how your card bill doesn't always arrive on the same day of the month — and how the due date keeps changing? So, the more card cards we have the more the danger of overspending. Then the confusion sets in; and we're dealing with an avalanche of bills.
I am aware that some people will say that having more credit cards can improve your credit score. Actually, this is and isn't true. It depends of several factors. But, as a person who teaches thousands of people about beating debt, my first interest isn't simply improving our credit scores — it is reducing the pain in our lives.
2. Have an "Agreement Amount/Purchase List." You and your spouse should have a pre-set amount that you can spend with the credit card. Anything over that amount requires a special meeting to discuss the importance of the purchase and your ability to pay for it. Also, as part of this, consider developing a list of items that the credit card can, and cannot, be used for. Then, honor your spouse and never, never break your word. If you get into a jam and feel like you really need to use the card for something that's not on the list — try to call home first.

3. Never use your credit card to buy stuff you can't afford with cash. This is a formula for disaster. Studies indicate that people who use credit cards frequently spend at least 12 to 18 percent more than those using cash.

4. Pay every single penny every single month. This may be the most import of all four points. If I see two or three months passing, and I'm carrying a balance on my credit card — it's time to have a little 12-Step Meeting with myself. I need to get in front of the mirror and say, "Hi, my name is Steve, and I'm a spendaholic!" Then, like any other addict, the key is to stop doing the bad thing. In this case it requires getting rid of the credit card until all the debt is paid off.
I know some of these suggestions will sound harsh to some of you. And, in truth, I don't have enough friends — I can't afford to lose any! But, even if it makes you mad, you need to hear this. Those credit cards are the pathway into pain for millions of us, and if we don't control them they will control us.
---
Steve Diggs presents the
No Debt No Sweat! Christian Money Management
Seminar at churches and other venues nationwide. Visit Steve on the Web at www.stevediggs.com or call 615-834-3063. The author of several books, today Steve serves as a minister for the Antioch Church of Christ in Nashville. For 25 years he was President of the Franklin Group, Inc. Steve and Bonnie have four children whom they have home schooled. The family lives in Brentwood, Tennessee.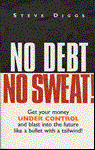 A complete financial compendium, 19 chapters
• What you can do today to get out of debt and kill the Debt Monster
• A,B,C's of handling your money God's way
• How to save, invest, and retire wisely
• How mutual funds work
• How to stop fighting over money
• What to teach your kids about money
• Learn how home & car buying, college financing and insurance work.
• How to develop a budget that works -- forever!
• Features simple charts, graphs, and easy-to-use forms.
Click here to learn more or to order.