Not All is Doom and Gloom!
Last night, I had a dream
about the Dow Jones Industrial Average. Clearly, I've been doing way too much of what I've been warning you not to do. As of this morning, I've removed certain cable news channels from my television lineup.
Then, amidst all the doom and gloom, I made a list of things that are doing well, and for which we can be grateful.
Gas prices are dropping.
I'll admit it. In my heart, I figured that once gas reached $4.50 a gallon, that price would become the new "floor." I truly never believed prices would ever come down. Boy, was I wrong! I saw $2.57 a gallon recently, and I almost cried tears of joy. Now it is even lower.
Interest rates are low.
As I write, the prime rate is at 4 percent. Wow. Thirty-three years ago, when we bought our first home, we were thrilled to lock in an 8.5 percent interest on our FHA mortgage. Although credit card companies are cutting personal spending limits, their rates are dropping, too. The average rate on credit card purchases fell to 11.89 percent in the first week of October, down from 12.13 percent in September, according to
LowCards.com
, which tracks 1,260 credit cards.
Homes for first-time buyers.
First-time homebuyers who have good credit scores and reasonable down payments should be ecstatic. They will be able to buy homes now that prices are more reasonable. Not only is this good news for newbie homeowners, it's good news as well for those who want to begin investing in real estate. There are bargains galore, with more coming.
New cars for a song.
Auto manufacturers are doing just about anything to make deals on the glut of new models sitting in car lots across the country. More than that, they're gearing up to develop more fuel efficient models for the future.
Libraries are resurging.
Public libraries are doing record "business" these days, as Americans across the U.S. are increasingly taking advantage of the best deal in town, where everything, including books, CDs and even video game sessions, is free.
Bountiful harvest.
Despite weather challenges, America's heartland is poised to deliver a record-smashing, bountiful harvest. Exports of U.S. farm products will increase more than 40 percent by value this year. This is great news for both farmers and consumers, as the weak economy and excellent supplies are expected to prevent further price increases.
Holiday bargains.
It appears that retailers are more motivated than they've ever been to get your holiday dollars. That means they're cutting prices like crazy and offering free shipping at many online sites. Bargain shoppers with cash should be ready to ascend their thrones because, this year, cash will be king.
---
Copyright © 2008 Mary Hunt. All rights reserved. Permission to reprint required.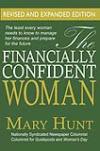 Check out Mary's recently released revised and expanded edition of The Financially Confident Woman (DPL Press, 2008).
Debt-Proof Living was founded in 1992 by Mary Hunt. What began as a newsletter to encourage and empower people to break free from the bondage of consumer debt has grown into a huge community of ordinary people who have achieved remarkable success in their quest to effectively manage their money and stay out of debt. Today, "Debt-Proof Living" is read by close to 100,000 cheapskates. Click here to subscribe. Also, you can receive Mary's free daily e-mail "Everyday Cheapskate" by signing up at EverydayCheapskate.com.