Organizing Tips from a Pro
Mary Hunt

Debt-Proof Living

2008

25 Apr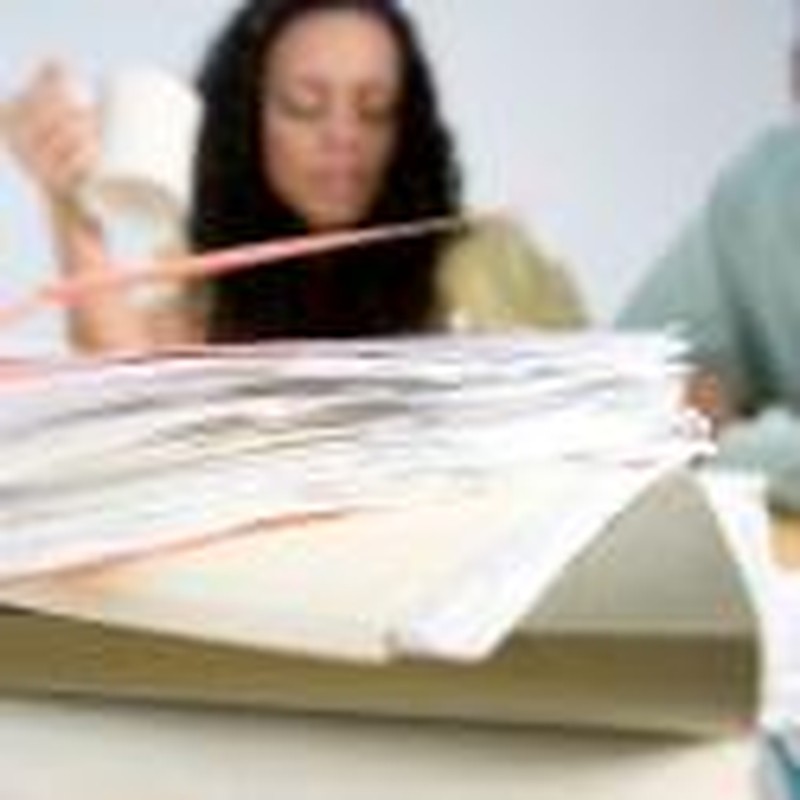 April 25, 2008


The typical American burns roughly 12 weeks a year looking for things he or she owns but can't find, according to a recent article in Newsweek magazine.

Wasted time is just one of the negative side effects of being disorganized. It can also cause illness or depression and wreak havoc on your finances if you're getting charged late fees for misplaced bills.

We at Debt-Proof Living asked professional organizer Diane Sharp, member of the National Association of Professional Organizers, to shed some light on why consumers have trouble getting things in order and what we can do to get organized.

Debt-Proof Living: Why do people get so disorganized?


Diane Sharp: We are so busy with our day jobs and many of us come home to our evening job of meal preparation, taking care of the kids, paying the bills, grocery shopping and other errands, that we don't make time for organizing. Our lives are in constant motion and it's easier to buy another item than spend more time looking for the same item we bought months or days ago.

As time marches on we work harder and acquire a sense of entitlement that accelerates the accumulation process. Everything we possess has an emotion attached to it. Far too often we hold onto things we no longer value or are no longer relevant.

DPL: How does being disorganized affect a person's life?

DS: Disorganization affects our lives in a multitude of ways, often causing depression, stress and frustration. It affects productivity and can lead to a chaotic living environment.

Many people are overwhelmed and don't know where to start. Some clients feel the effect when their children are no longer invited to friends' homes because they are too embarrassed to reciprocate. Problems at home with family and spouses can multiply at an unbelievable rate due to a lack of organization.

DPL: What kind of changes do you see in your clients when they start to get organized?

DS: Going through the organization process and seeing results is exciting! It is life-changing. Clients often tell me, "You've given me permission to let go." As a professional organizer I don't force clients to get rid of things. I give them the tools to help them make the decisions. As you go through the de-cluttering process you will open the way for new opportunities to come into your life. When one area is organized, hope is renewed and you are on your way to turning chaos into calm.

Being organized saves you time and money and decreases stress and frustration. If you don't have a system in place that's working for you, it's time for a change. When paperwork can't be found for your child's school, bills are misplaced and the receipts for taxes are missing, then the filing system that is or isn't in place needs a makeover.

DPL: What is a typical profile of some of your clients?

DS: One group would be seniors who are downsizing. They want to get their affairs in order to make it easier for their kids when they are gone. Parents are another group who want help getting their kids organized. The kids range from schoolage to college-age.

I also work in corporate and home offices, judge's chambers and amusement parks. Sometimes I am called in after a "change of life" situation—a home remodel or Christmas holiday, a new addition to the family or the start of a new business.

DPL: How can readers who aren't ready to hire a professional get started organizing their living space?

DS: Looking at the whole mess as one big project can be overwhelming. So take it one step at a time:

Step 1. Determine what area in your home or office is bothering you the most.

Step 2. Make the physical process of organizing more enjoyable by opening the windows if it's nice outside or putting on your favorite CD. Organizing is not fun for many people, but these things can help.

Step 3. Block out a period of time, two to four hours to start, and work with no interruptions. Use a timer to stay on track.

Step 4. Make your first project simple. Organize your purse or a drawer, or sort through your mail. Compile all your sticky notes, messages, project notes and phone messages into a one-subject notebook. Then, whenever you take down a phone message, write it in the notebook.

For organizing your office, a simple project could be going through your email inbox deleting 50 of 750 emails you've saved, or taking a stack of papers and putting them into urgent or non-urgent piles. Small projects give you the momentum to move on to the next project.

Step 5. Reward yourself by reading a few chapters of a favorite book, having lunch with a friend or taking a 30- minute walk. Use the reward system when you complete what you set out to do.

Step 6. To keep momentum, go back and look at what was accomplished rather than dwelling on what still needs to be done.
Surrounding ourselves with things we love adds beauty, joy and meaning to our lives. But when it's disorganized those things suddenly become a burden.

Get organized and you'll have time for the important things in your life!



---
Diane Sharp is the CEO of Get Organized and More (GetOrganizedAndMore.com), serving the South Lake Tahoe and San Francisco Bay areas in California. She specializes in residential and corporate organization.
Debt-Proof Living" was founded in 1992 by Mary Hunt. What began as a newsletter to encourage and empower people to break free from the bondage of consumer debt has grown into a huge community of ordinary people who have achieved remarkable success in their quest to effectively manage their money and stay out of debt. Today, "Debt-Proof Living" is read by close to 100,000 cheapskates. Click here to subscribe.