Paying for College with a Reality Check
Steve Diggs

No Debt No Sweat! Financial Seminar Ministry

2010

2 Jun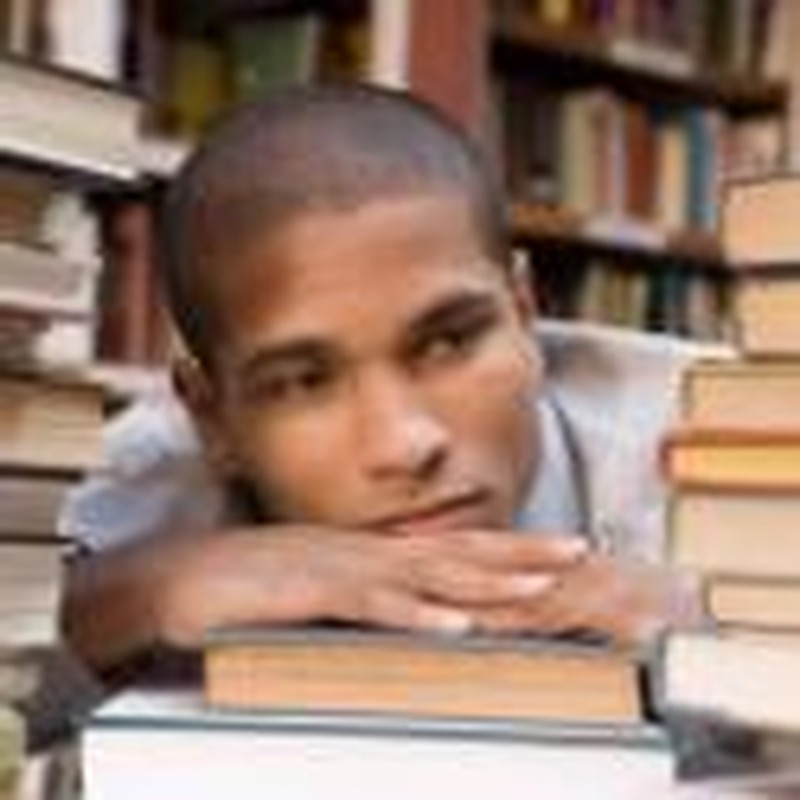 A federal study says that it will cost close to $250,000 to raise a newborn to age 17. But, as any parent of a college student will readily tell you, that's just the beginning. Today, one year in a moderately priced private college or university can easily cost $17,000-$20,000. While state schools will often be less expensive, many of the more elite private universities cost significantly more. Any way you attack it, college costs are a major challenge for most families.
Reality Check
One of the most popular sessions of the No Debt No Sweat! Christian Money Management Seminar is the one where I talk to parents about paying for college. There are a lot of misunderstandings in this area. Remember, colleges and universities are not always as altruistic as they claim. Think about it: Each semester colleges are faced with the same pressure -- sell as many semester hours as they can. And, frankly, many don't care a whole lot how they do it. They don't care whether the kid or the parent pays. They don't really care how deeply you go into debt to do it. They want those semester hours sold! Now if I sound a little cynical here it's because -- I am. I think a healthy dose of "Real World 101" should come into play as kids and parents look at paying for college.
Despite the doom and gloom, there is a silver lining here. College can be affordable for the typical family if they research wisely and start planning early. While the above numbers are accurate, it is also good to remember that more than 70% of 4-year colleges charge less than $10,000 for tuition. And, while there are plenty of high priced exceptions, the College Board reports that, on average, college is attainable for most families. The average cost for an education at a 4-year public college or university (including tuition and fees) is les than a fourth what many private schools charge.
Devising a Plan
So college is possible, it just takes some strategizing. That's why I encourage parents to start early and make college planning a family affair. I believe there are several reasons why this approach makes sense. First, children need to understand the financial gymnastics that are going to be required to get them into college. They need to understand what loving parents do for their children. Not only does this re-enforce their awareness of your love for them, it also helps equip them to be better parents themselves.
There are some neat, immediate benefits to bringing the kids into the college planning process. For one thing, it helps acquaint them with what things really cost in dollars and sacrifice. I believe there are two ways to accomplish this: First, young people need to be engaged in frank conversations about college costs. Second, they need to help pay some of those costs themselves. Our son, who recently graduated from college, told me with dismay how many of his friends aren't studying and doing what they need to do to succeed at school. With no prompting from me, he went on to share that, since most of his friends hadn't had to work to go to college, they simply didn't appreciate it.
I don't happen to agree with a lot of the stuff we parents get told. I don't believe that just because you hatch one of them, you have to supply your little bambino with a 4-year college education when they hit 18. While every parent agrees that it's easy to spoil a child, not every parent recognizes when he or she is doing so. By paying for every cent of a college education, along with all the incidentals like off-campus apartments, all cloths and food, gas money, cell phones, and date money, we may be rewarding a slothful lifestyle.
I believe that the early years are the best time to teach the principal: Anything that's worth anything is going to require an extraordinary level of effort. There are lots of well-meaning parents who set their kids up for needless struggles in adulthood by not encouraging them to carry part of this burden. Sure, if you're wealthy and can afford to help — great! But even if you happen to be financially able to pay for the whole college thing — think hard before you do. Kids who get the entire college experience given to them tend to be the same kids who make the worst grades, get into the most trouble, and appreciate it the least. Even if you can afford to pay the whole thing consider letting your young person partner in some of the expenses.
The college years are a great time to begin learning that sometimes you have to do things you hate (i.e. hard physical labor) to achieve a future lifestyle that will be more comfortable. A college degree alone doesn't necessarily mean that the individual is truly educated. A total education involves other things like character, gratitude, and an appreciation for hard work.
Consider letting your kids help pay for their college experiences. Think of it as a college course in character building.
Next time: What About College Loans?
---
Steve Diggs presents the
No Debt No Sweat! Christian Money Management Seminar
at churches and other venues nationwide. Visit Steve on the Web at
www.stevediggs.com
or call 615-834-3063. The author of several books, today Steve serves as a minister for the Antioch Church of Christ in Nashville. For 25 years he was President of the Franklin Group, Inc. Steve and Bonnie have four children whom they have home schooled. The family lives in Brentwood, Tennessee.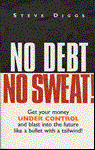 A complete financial compendium, 19 chapters
• What you can do today to get out of debt and kill the Debt Monster
• A,B,C's of handling your money God's way
• How to save, invest, and retire wisely
• How mutual funds work
• How to stop fighting over money
• What to teach your kids about money
• Learn how home & car buying, college financing and insurance work.
• How to develop a budget that works -- forever!
• Features simple charts, graphs, and easy-to-use forms.
Click here to learn more or to order..