Plan Ahead for a Debt-Free Holiday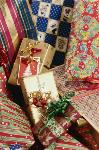 It's August and many Americans are still trying to break free from last Christmas' credit card debt. There's nothing like an encounter with Christmas past-due to throw a wet blanket over your summer vacation.
While most people who pay with credit say they'll pay off their holiday credit card bills in two or three months, it actually takes them six.
But what about those who added holiday bills to their already huge, revolving balances? Their holiday hangover will last for ten years or longer while they pay interest every month on all of those impulse purchases, last-minute mall runs and overindulged online-buying sprees.
Something's just not right when the Visa bill lasts longer than the gifts. Even Scrooge only had to put up with his nightmare for one night.
Now is the time to plan
The problem for most of us comes down to a combination of not planning and not thinking about the financial impact of holiday spending. It's easier not to. It's just too overwhelming. Besides who can get into a holiday mood in the heat of summer?
Have you ever thought that the very reason you don't want to think about Christmas now is the best reason you should? While you are not remotely involved emotionally is the time you can think the most rationally. You're not dealing with holiday sights and sounds that render you defenseless. That makes now the best time to get a grip on this year's holiday spending.
A big part of the problem is that the December holidays aren't just about gifts. There are decorations, holiday clothes, parties and trips, special concerts and plays, postage for all those cards and parcels and, of course, all that food.
The obvious solution is not to spend a lot of money. These lazy crazy days of summer are the perfect time to think about alternative ways to make the holidays happy.
Add up last year
So how much did you spend on last year's holiday? You don't need an exact figure, ballpark will do. Was it $300 or $3,000? Get real, don't fudge. You need to have a starting point from which you can pare down and save up.
Saving for the holidays early in the year is the most painless way to prepare. Having a spot for Christmas in your Freedom Account is ideal, along with a strong commitment to not charge, no matter what. Now is the time to make that kind of commitment while the beach is far more appealing than thoughts of jingle bells and mistletoe.
Shop early
One way to trim holiday expenses is to start that gift-shopping early and to make use of sales and specials throughout the year. Perhaps you can buy one or two gifts a month starting now. Just make sure you keep track of what you've purchased, for whom and where you have stashed it.
Trust yourself
Let's say it looks like you'll have a bumper crop of berries this summer. You decide to make lots of your signature freezer jam, which will be the inspiration for holiday gift baskets in December. Great idea! You have a recipe for Biscuit Mix, which will be the perfect basket companion along with other items you can start accumulating now.
Come Christmas as you are putting your baskets together a little voice may start whispering in your ear. It will suggest this isn't good enough, you need to go buy some real gifts, that your biscuits and jam theme is silly. You know it's going to happen, so plan on it. Then determine that you will not listen, choosing rather to trust yourself and to believe in your plans.
It's going to take some real creativity to save for Christmas while still repaying past debt, but you can do it. Just remember that you'll be enjoying a debt-free Christmas the next holiday season and beyond. And that is possibly the very best gift you can give yourself and your family.

© 2004 The Cheapskate Monthly. All rights reserved. Used with permission.


"The Cheapskate Monthly" was founded in 1992 by Mary Hunt.  What began as a newsletter to encourage and empower people to break free from the bondage of consumer debt has grown into a huge community of ordinary people who have achieved remarkable success in their quest to effectively manage their money and stay out of debt.  Today, "The Cheapskate Monthly" is read by close to 100,000 Cheapskates.         Click here to subscribe.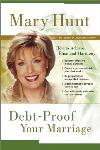 Seeking financial harmony in your marriage? Read Mary Hunt's book Debt-Proof Your Marriage published by Revell.