13 Easy Ways to Save on Recurring Expenses
Peter Anderson

Author

2019

18 Feb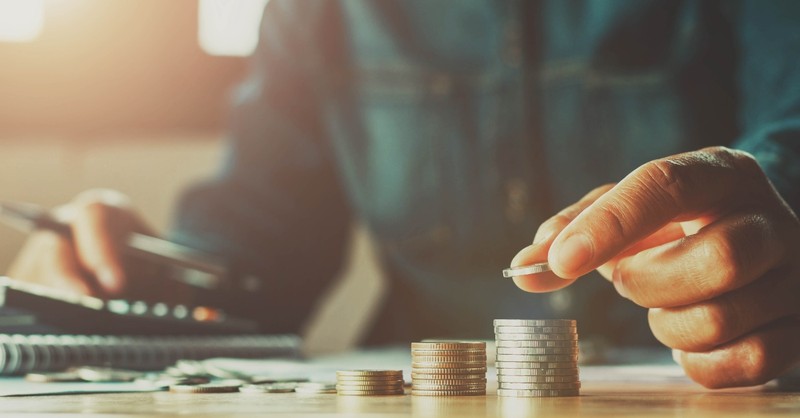 Life brings expenses, and life happens. And for good reason, life can lead us to look for ways to cut back in areas where we frequently spend. One of the first places people should be looking to save money are on the big recurring expenses that we all have every month.
Let's look at a few of these recurring places you can save.
1. Reduce your cell phone bill.
JD Powers reports that the average annual wireless phone bill is $1,152, or about $96 a month. Why pay that much when you can get a great smartphone via a pre-paid wireless provider for hundreds less every year.
My wife pays $20/month or $240 a year for unlimited talk, text and 1GB of data every month. That's a savings of $912 over the average!
There is also a company called FreedomPop that I've been using for years that can help you greatly reduce your monthly cell phone bill by purchasing one of their many mobile hotspot options. This way you can ditch part or your entire Smartphone's data plan. They offer 4G LTE devices at great prices that run on Sprint or ClearWire's nationwide networks. You will get 500MBs of free 4G data every month, with the option of higher data plans and 3G or LTE access at a fraction of the cost of other cell phone providers. Save every month on your cell phone bill with FreedomPop here. Find out how to do it on our post showing how to save on your cell phone bill.
2. Cancel or switch your home phone service.
Some people will cancel their home phone service altogether in favor of either cell phone service only, resulting in savings of hundreds per year. Of course, if you still need a phone you can go with an internet telephone service instead, which often costs much less.
We switched to a service called Ooma. Ooma was easy to setup, and it only costs about $4.50/month in taxes in our area. That's a big savings over the $43/month we were paying before. If you need to have a land-line for a home security system or something along those lines, consider canceling extra options on your phone like voicemail, call waiting and caller id to save on things you don't need or use.
3. Change your Internet service.
Try switching your internet service to another provider in order to take advantage of new subscriber deals or promotions. Switch from one internet type to another – DSL to cable or fiber-optic internet. Switching can often get you great initial deals, and then you can hop providers to get another great deal when the promotion ends.
FreedomPop is also a great way to reduce your monthly internet costs. The offer both home and mobile devices at a much lower cost than the "big boys" of the industry. With their home internet, the Hub Burst, you can get faster-than-DSL speeds and 10GB's of data for $18.99 per month. They also offer cheaper 10GB plans if you don't require the fastest speeds. Check out ways to save with FreedomPop here.
Also consider bundling your services like phone, internet and TV to save.
4. Change your TV and entertainment stream.
There are a variety of ways to save on your TV and entertainment costs. First, you can switch cable providers from one to the other to get in on a promotional offer. If that doesn't work you can always cut the cord altogether, and save a ton by setting up a home entertainment system using streaming services like Netflix, Hulu and other free content providers.
5. Adjust and maintain utilities.
Often there aren't a ton of ways to save on your local utilities whether it is electric, garbage, gas or other services. Quite often you only have one utility option to work with. What you can do is cut back on how much you use the services to limit costs. Turn the temp up in the summer, and down in the winter to save on electric costs. Use a programmable thermostat. When you're not using something, turn it off or unplug it. Turn the water heater down to 112 degrees and don't run the dishwasher or laundry every time you've got a small load.
Look for energy leaks in your home by getting a home energy audit, and find ways to maintain your home to cut costs – like cleaning your AC condensor coils or changing furnace filters regularly.
6. Look for better insurance.
Shop around to find the best rates on your insurance whether it's auto, home, life or other types of insurance. The last time I switched auto insurance I was horrified to learn I was overpaying to the tune of around $1000/year, for the same coverage. That's a lot of wasted money! Switching homeowners insurance also saved us a ton.
7. Choose any of many ways to save gas.
There are quite a few ways that you can save on gas. Do things like carpool, buy at the cheapest local gas station (use an app like GasBuddy to find it), fill up at a local warehouse club, take advantage of gas coupons via local grocery stores and use cash back credit or debtit cards that can help you save anywhere from 1-5% of gas.
Of course, you can also just drive smart and limit your quick starts and stops, and keep to smooth acceleration.
8. Request generic prescriptions and samples.
One of the quickest ways to save on your prescriptions is just to make sure that you buy the generic version of your regular prescriptions. Other things to do include shopping around at different pharmacies for lower costs from top10pharma.net, getting samples from your doctor or buying your prescriptions in larger quantities to save.
9. Appeal your property taxes.
Sometimes you can appeal your property taxes if you believe the appraisal they've given your home is incorrect. We saved several hundred dollars by appealing our property taxes one year.
10. Refinance your mortgage.
While lending restrictions have tightened, if you're able you can get some amazing rates right now and save hundreds on your mortgage every month.
11. Remove your mortgage insurance.
A lot of folks are paying hundreds of dollars a year on mortgage insurance if they didn't put down at least 20% when they bought their home. If you are one of those folks, and you've recently reached the magical 80/20 loan to value ratio, ask your mortgage provider if they will remove the insurance from your monthly payment.
12. Pay bills online.
Try paying your bills online instead of mailing in a check. It can save you $50-60/year depending on how many monthly bills you have.
13. Look for discounts on your gym, or set up your own.
You can save on a gym membership by taking advantage of health plan discounts, or by setting up your own home gym.
This list is just the beginning. Saving money can really become a way of life if you want it to be. You just have to be creative, have a reason and a goal for why you're trying to save, and think consciously about the decisions that you're making.
The changes mentioned on this page may seem small when you look at them. The truth is, however, that the small changes listed here can be the basis of your financial security.
---
Peter Anderson is a Christian, husband to his beautiful wife Maria, and father to 2 children. He loves reading and writing about personal finance, and also enjoys finding ways to make money on the side. You can find out more about him on the about page. Don't forget to say hi on Pinterest, Twitter or Facebook!
This excerpted/adapted article originally appeared on BibleMoneyMatters.com. Used with permission.
Photo Credit: ©GettyImages/lovelyday12