4 Unique Ways to Give Your Mom the Gift of Security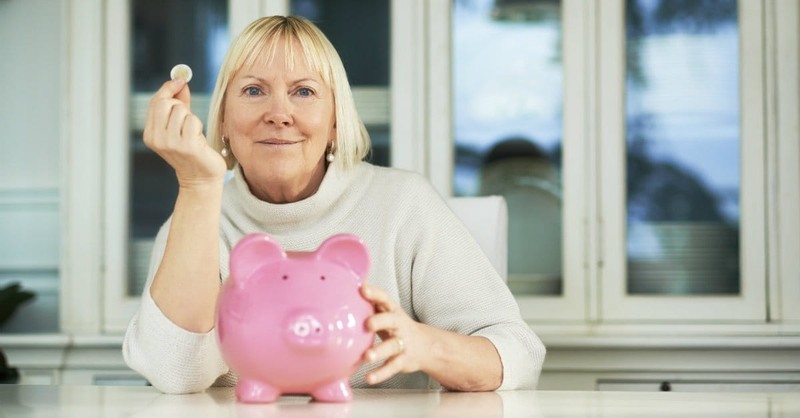 Each year Mother's Day gives us the opportunity to say thank you to all the special women in our lives. As this day approaches for my family, plans are in the works to celebrate my wife (the mother of our two daughters), my mother, and my mother-in-law. My list includes making sure the flower arrangements arrive, cards are bought and signed, and special lunch reservations are made. This year I want to do something extra to celebrate all mothers. I have designed a special gift for you to give to your Mom or a special woman in your life.
A recent 2015 Fidelity Investments Money FIT Women found 92% of women are eager to learn more about financial planning and investing and 83% want to get more involved in their home finances within the next year.
However, a majority of women continue to hold back when it comes to talking about money. My experience as a financial planner has shown me this is especially true for women who lose their husbands suddenly and unexpectedly to death, find themselves in the midst of an unwanted divorce, or are not confident in the area of managing their finances.
Below are four unique ways we can give Mom's everywhere the special gift of "security" and increase their financial confidence.
1. Provide them with the knowledge of where all the assets are located. Make a list of all custodians, contact information, account numbers, and representatives who can answer questions or make necessary changes to the investments, and make sure they know where to access this list. I provide my wife, annually, with a flow chart listing all of the above so, if needed, she has it at her fingertips. Make a spreadsheet of every Log-in ID and Password for all accounts she will need to access and make sure she knows where to find this information.
2. Review every six months (at a minimum) your goals and vision for the future, as well as your detailed financial plan, to make sure it still achieves current and future goals. It is okay to change goals, but comparing financial results against the current financial plan is important to talk through with your spouse. If you are reviewing this information with your mother, go over her financial goals and visions for her future, and help her to make necessary adjustments. 
3. Provide financial security by making sure your insurance death benefits are enough to replace current income or reduced retirement income. This pre-planning will help alleviate the family from the need to make immediate or stressful changes to their lifestyle. I have found most men are underinsured as they believe they will live forever. This is one of the worst risks to place upon a family as I have seen numerous families suffer because of the 'I am bullet proof ' mentality. You can help alleviate your mother's stress by going over this information with her as well.
4. Establish or review wills, trusts and powers-of-attorney annually, to verify all wishes desired are clearly communicated. Review the location and access to the documents and how to manage the affairs of the estate in the case of disability or death. If your family owns privately-held companies, review the corporate documents and how the company should be managed by your spouse giving explicit instructions. You can help your mother feel confident in these particulars as well. 
In the Bible, Paul shares, "May the God of hope fill you with all joy and peace as you trust in him, so that you may overflow with hope by the powers of the Holy Spirit" (Romans 15:13). We see through this scripture, the peace we all desperately desire is ours if we engage our faith. This Mother's Day give the Moms in your life the assurance that with hope and faith God can and will meet their needs even in the area of finances.
Whether your Mom is single, recently divorced or a widow, helping her to fill confident with where she is, the direction she is headed, and in whom she can trust is important and will reduce confusion and fear. May this Mother's Day be special for the Mom in your life as you speak words of affirmation and thankfulness over her for all she does. And may she receive from you a sense of security, which all Moms deserve.
Guy Hatcher: The Legacy Guy® – is passionate about helping families plan their legacy. His book, Your Future Reflection: How to Leave a Legacy Beyond Money, is available at amazon.com. Follow him on twitter @guyhatcher or contact him at www.guyhatcher.com.
Image courtesy: ©Thinkstock/diego_cervo