6 Ways to Keep the House Cool this Summer Without Blowing the Budget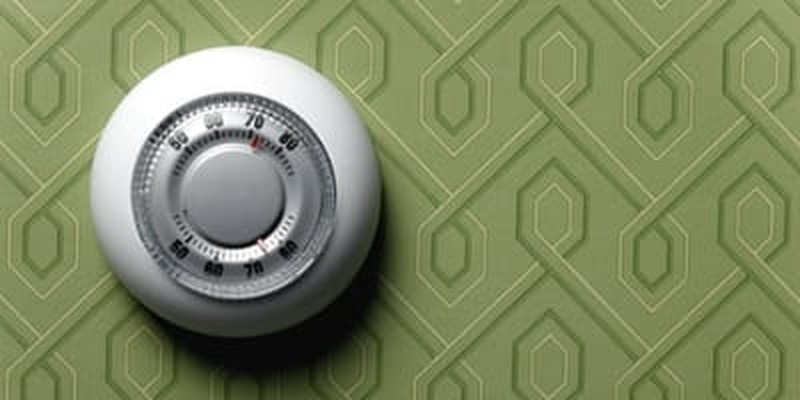 Even if winter is still hanging on, without a doubt things are going to heat up soon. And won't that be wonderful—provided you've figured out ways to keep things cool indoors without sending your utility bills through the stratosphere.
If you could use some help in that regard, here are some tips, tricks and great ideas to help you keep your cool.
Whole House Fan
Whole house fans (not to be confused with attic fans) are installed in the attic and designed to ventilate the house whenever the outdoor air is cooler, which is typically after the sun sets—making it possible to turn the air conditioner off at night.
Houses with basements can run the fan midday with only the basement windows open. This initially pulls the cooler basement air into the house and then cools the warmer outside air as it flows though the basement, bringing cooler than outside air into the house.
Installing a whole house fan is typically a do-it-yourself project. You owe it to yourself to learn more at the U.S. Department of Energy website, Type "whole house fan" in the search box.
Ceiling Fans
Use them. Liberally. It costs less than $2 a month to run a high-efficiency ceiling fan on high speed for 12 hours a day (assuming a cost of $.082 per kwh), according to the folks at Duke Energy. The result is your home will feel about 7 degrees cooler simply because the air is circulating effectively.
And that means your air conditioner will not have to work as hard to keep things comfortable.
Programmable Thermostat
This is a small device that you can install yourself and will more than pay for itself in a single summer. Now you don't have to keep remembering to turn the setting up or down, depending on if you are home. Simply program it to fit your lifestyle and you won't waste money cooling the house when no one is home.
Cover the Windows
Drapes, blinds and shades are all very effective in reflecting the heat of the sun. Opt for those that are white and they'll do an even better job. But they won't do a lot of good unless you draw and lower the window coverings early in the morning before the house can heat up.
Plant Trees
As you landscape, consider planting trees on the south and west sides of your home. Select varieties that are fast-growing and have a thick canopy. Simply providing this type of shade for your home during the hot summer will likely help to reduce energy costs by up to 25 percent a year or more.
So what is the fastest growing shade tree? According to landscape experts, it's the Royal Empress (aka Paulownia) tree, growing up to 60 feet in just 3 years!
Insulate
If your attic is not well-insulated, you may be sending all that nice cooled air right out through the roof. Check with your utility providers to see if any are offering incentives to homeowners who beef up their home's insulation. You may be pleasantly surprised to learn that your net cost to insulate will be quite reasonable.
This article appeared originally in the Debt-Proof Living Newsletter in April 2014.
"Debt-Proof Living" was founded in 1992 by Mary Hunt. What began as a newsletter to encourage and empower people to break free from the bondage of consumer debt has grown into a huge community of ordinary people who have achieved remarkable success in their quest to effectively manage their money and stay out of debt. Today, "The Cheapskate Monthly" is read by close to 100,000 Cheapskates. Click here to subscribe.
Publication date: May 12, 2014