Christmas Comes Every December
Dave Ramsey

Financial Peace University

2012

3 Dec

COMMENTS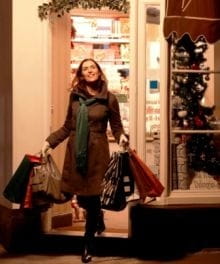 It can be difficult to stay gazelle intense with your budget as the holiday approaches. There are too many temptations, parties, presents and travel. While we know Christmas comes every year, many of us haven't figured out where to draw the line in the sand when it comes to our spending. Remember, it's a season to celebrate the birth of our savior and spend time with the people in our lives that mean the most. It's not about the stuff. The marketers have a plan to get you to spend money so you have to have a plan not to spend too much.
You have to make Christmas spending a part of your budget, no matter what amount of money you can spend. You've got to have a plan or you'll be paying for it, literally, into the New Year.
Prioritize
Instead of getting stressed out with all the parties, baking and shopping in addition to your normal daily life, set some priorities before you're bombarded with a million requests. Think about what things are "must do" and which are "would be nice to do." It's all right to say no to keep yourself sane. Shopping for gifts is more fun when you're not completely stressed out and you have a plan. Do you really need to buy gifts for every family member and friend you have? That can get overwhelming and expensive for everyone. Talk with them about this and work toward an agreement to draw names for gifts or donate money to a common cause. Be honest about your family dynamic too. This is not the season to make up for guilt-laden or strained relationships. You have to think about what's realistic for you. Know your limit and stick to it!
Make a List, Check it Twice
If you think you can spend time in "Christmas retail world" and not get distracted by all the shiny toys, you're in for a big surprise! Before you head to the mall, set aside a reasonable amount of money for gifts. Put the cash into an envelope and write a gift list on that envelope. Write down the name and the amount of each person you're buying for and stick to the list. Stay focused! If you spend too much on Uncle Harry, then Aunt Sally won't get a gift. When the cash is gone stop spending.
Ask for a DEAL!
Flash the cash! When you pay with cash, don't be afraid to ask for a deal. Most people don't get deals when they're shopping because they either don't pay with cash or are too afraid to ask! What's the worse thing that could happen? They might say no. Big deal. At least you tried! In this economy, you'd be hard pressed to find a sales person that doesn't want to move merchandise off the sales floor. If they don't have an open boxed item, ask them to open a box!
Teachable Moments for the Kids
Children can get caught up in the all the distractions of the season too, and forget what's truly important. Instead of focusing on their lists for Santa Clause, use the Christmas season as the perfect opportunity for a teachable moment. You could volunteer together at a local charity, or have the kids clean out their toys and deliver them to other children in need. My wife Sharon and I have the fondest memories of a family we "adopted" one year around the holidays. We orchestrated the twelve days of Christmas for them. This was during a time when we didn't have a lot of money. But we did what we could and were blessed beyond what we could have imagined.
Give what you can this Christmas season. Don't spend all your time trying to buy stuff you can't afford to impress the people around you. With some thoughtful planning, your gifts no matter how big or small will mean the most to the ones you love.
Dave Ramsey is America's trusted voice on money and business. More than 1.5 million families have attended Financial Peace University in more than 30,000 churches nationwide. He's authored four New York Times best-selling books: Financial Peace, More Than Enough, The Total Money Makeover and EntreLeadership. The Dave Ramsey Show is heard by more than 5 million listeners each week on more than 500 radio stations. Follow Ramsey on Twitter and on the web at daveramsey.com.
Publication date: December 3, 2012