How to Cope with Financial Anxiety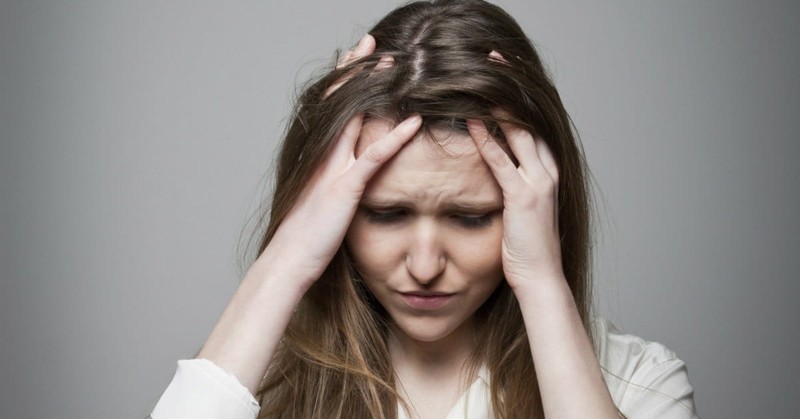 If the financial news has your blood pressure up, you may be suffering from financial anxiety. Anxiety is part of nature's "fight or flight" mechanism for self-preservation, exhibited physically by increased pulse, faster breathing, increased adrenalin and sweating.
But prolonged states of anxiety can cause physical as well as emotional problems. In short, your mother was right – you can make yourself sick with worry.
Thankfully, there is a fallback plan for worry – just say no! I understand next to breathing, money is pretty important to have, as Zig Ziglar used to say, but we are not to allow money, or the lack thereof, consume us.
Matthew 6:25 says, "Therefore I tell you, do not worry about your life, what you will eat or drink; or about your body, what you will wear. Is not life more important than food, and the body more important than clothes?"
I understand the above advice is much easier said than done, especially with the scars from the market downturn of 2008 still evident; our financial worries may still seem quite abundant.
As you work at handing your worries over to your Heavenly Father, here are a few additional tips for reducing your financial anxiety:
Recognize what you can and cannot control. For the most part, world events like war, terrorism or changes in government or leadership are out of your hands. The same is true for issues like corporate malfeasance; you couldn't have known, because those involved didn't want you – or anyone else – to know. Hindsight is 20/20 but not particularly useful.
Know that not every decision you make will, in the end, be the best decision. We all make mistakes. If you use your best judgment at the time, that's all you can do. The only other option is to do nothing – and you may regret that decision even more. Don't chastise yourself for missing the latest "big thing." By the time most people knew about it, the opportunity had passed. Remember, past performance is not a guarantee of future results!
Stick to your plan. Many investors make wrong decisions at the wrong time based solely on emotion. When uncertainty and anxiety run high, that's the time to get professional, trusted and objective advice. Often trends that seem poised to change the face of investing as we know it wind up being just another blip in history.
Modify your plan as needed. Even the best plan should be periodically re-evaluated as the fundamentals that led to your initial investment choices may change. Modifications should be thought out with the same care you took in devising your initial plan.
Separate your financial situation from your self-esteem. Your value as a person doesn't depend on the success of your portfolio. Your portfolio provides the means for you to become the person you want to be, whether that's more time with your family, donations to charities or having new experiences. But even without more time, donations or new experiences, your family and peers will love and value you just the same.
If you are fearful, re-examine. The flip side of fear, of course, is that sometimes it actually means something. Fear that your investments won't provide adequate income in your retirement years may signal the need for a more conservative approach. A well thought-out investment plan put together and executed with the help of a professional can alleviate some of that anxiety.
The most important thing, however, is to make sure you have the stewardship mindset instead of taking ownership over your finances. When we submit to God and recognize He is owner of everything, we come to understand that not only does God provide shelter, food and necessary expenses, but also he gives us the one thing we long for most – and that is a peaceful heart.
Guy Hatcher – known as The Legacy Guy – has spent his lifetime helping families plan their legacy. A Certified Financial Planner, Guy has been a leader in the wealth management industry, which has allowed him to have over "10,000 Kitchen Table Conversations." This real-life experience merged with Guy's unique conversation style makes him financial advisor, family coach and family counselor. His new book, Your Future Reflection: How to Leave a Legacy Beyond Money, is now available at Amazon.com. Follow him on twitter @guyhatcher. www.guyhatcher.com
Publication date: January 13, 2014