How to Plan for Later-Life Financial Decisions
Matt Bell

SoundMindInvesting.com

2014

24 Feb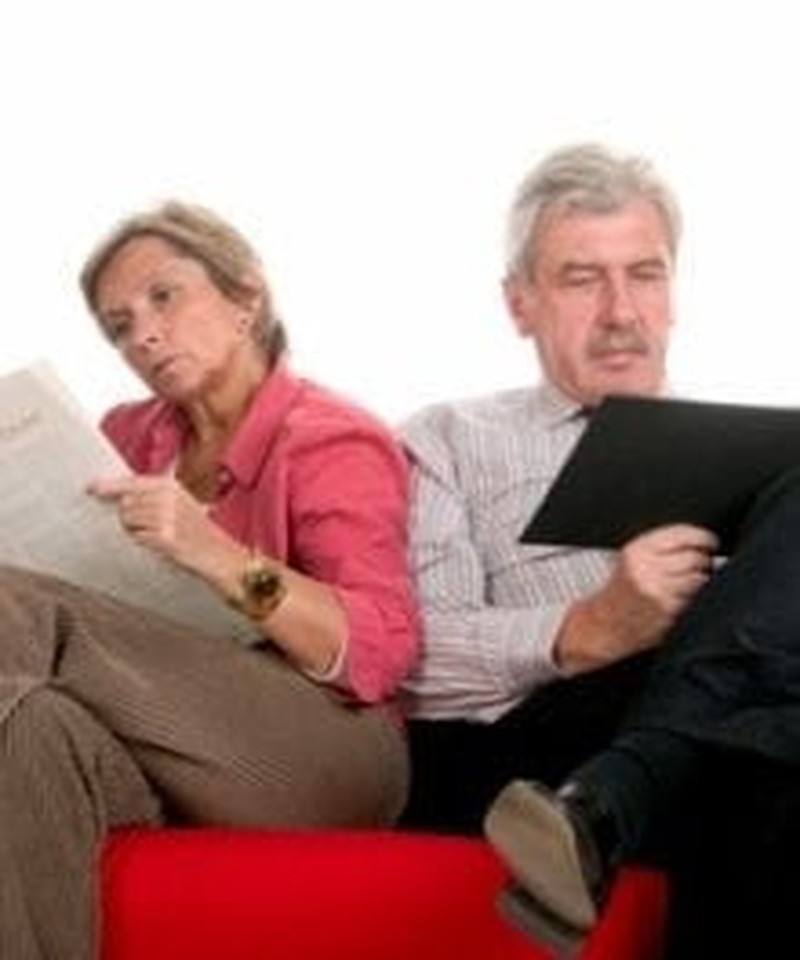 When Jenny's 87-year-old father-in-law was being discharged from the hospital, she and her husband, Walt, were first told that he was being discharged to hospice. At the last minute, the doctors determined that he was well enough to simply be discharged.
But he was far from well and needed more care than Jenny and Walt could possibly provide on their own.
"We had two hours to find a nursing home," Jenny said.
In another instance, just weeks before having to make the quick nursing home decision, they had to help Jenny's father-in-law decide whether to have a very invasive operation that one doctor recommended while another said it was ill-advised. Jenny said each day seemed to bring another difficult decision. "There were many times during that season when the stress was just overwhelming."
More than Paperwork
Perhaps you've heard about the standard set of documents you'll need for later-life care: A living will to specify what, if any, life-sustaining measures you would want, such as the use of a ventilator if you can't breathe on your own; and power-of-attorney documents to name people to make healthcare and financial decisions on your behalf if you're not able to.
As a financial planner, Jenny is well versed in all such documents. However, she points out that, "For most people, the living will never comes into play. Many more people will face far less clear-cut decisions about managing chronic pain and quality of life."
There's a wide swath of potential medical decisions that too few people talk about — and even fewer do something about. Should you opt for surgery that may extend your life, but if it fails would leave you debilitated? And how might your wishes change as you get older? Sixty-nine-year-old Pat and her 81-year-old husband are in the midst of thinking through these very decisions. "If we were 40 years old and had kids at home, I would want everything done to keep us alive," Pat explained. "But we're not in that life stage."
And End-of-Life Action Plan
The experience Jenny went through with her father-in-law has made her even more vocal in encouraging clients to be better prepared. Beyond imploring everyone to have healthcare advance directives in place, she recommends:
Making sure your loved ones are as clear as possible about how much medical care you would want, and what you would not want.
Giving significant thought to who would care for you if you could no longer care for yourself and where you might live. That means visiting assisted-living facilities and even nursing homes near you, and it may mean moving closer to relatives while you're still healthy.
Some resources that may help include Prepare and The Conversation Project. Both sites are designed to help you think through various healthcare decisions. The Conversation Project also guides you in talking with loved ones about your wishes.
Laws and guidelines governing healthcare directives vary by state. You'll find your state's legal forms along with helpful instructions at CaringInfo.org. If you want to provide even more detailed instructions to your healthcare decision-maker, consider using the Five Wishes document, which is available for $5.
Pat and her husband have even selected a funeral home, picked hymns for their services, acquired burial plots, and written their obituaries. Pat saw how difficult it is to make such decisions under duress when her father died suddenly at age 66, and she didn't want to put those burdens on her loved ones.
The Art of Dying
End-of-life medical care is a far more complex issue than typical boiler-plate healthcare directive forms imply. That was made clear in a powerful article published by the Wall Street Journal recently, titled "The Ultimate End-of-Life Plan" Katy Butler wrote movingly about her mother's death and the decisions her mother made that enabled her to die as she wished. They included opting not to have an operation one doctor said may extend her life by up to five years, but also involved the risk of ending up in a nursing home. Having watched her husband die a "medically-prolonged" death in which he slid into "dementia and misery," she knew that wasn't what she wanted for herself. Ultimately, though weakened by heart problems, she spent all but the last day of her life at home, where she wanted to be.
For most people, considering the end of their life isn't a pleasant activity. That's one reason so few do this type of planning. Even the assurance of eternal life through a relationship with Jesus Christ can't fully soothe the natural sadness of thinking about saying goodbye to family and friends. But one very important way we can express our love for them — indeed, one final gift we can give to them—is to have thoroughly thought through, written down, and discussed our end-of-life desires.
Matt Bell is Associate Editor at Sound Mind Investing. Since its founding by Austin Pryor in 1990, SMI has been providing clear, trustworthy, market-beating investment guidance to the Christian community. Some 10,000 subscribers look to its flagship publication, the Sound Mind Investing monthly newsletter, for biblical guidance on a range of financial issues and specific investment advice. Matt is also the author of four personal finance books published by NavPress, and speaks at churches, universities, and other venues throughout the country.
Publication date: February 24, 2014