How to Protect Your Credit After a Spouse's Death
Guy Hatcher

The Legacy Guy

2014

14 Apr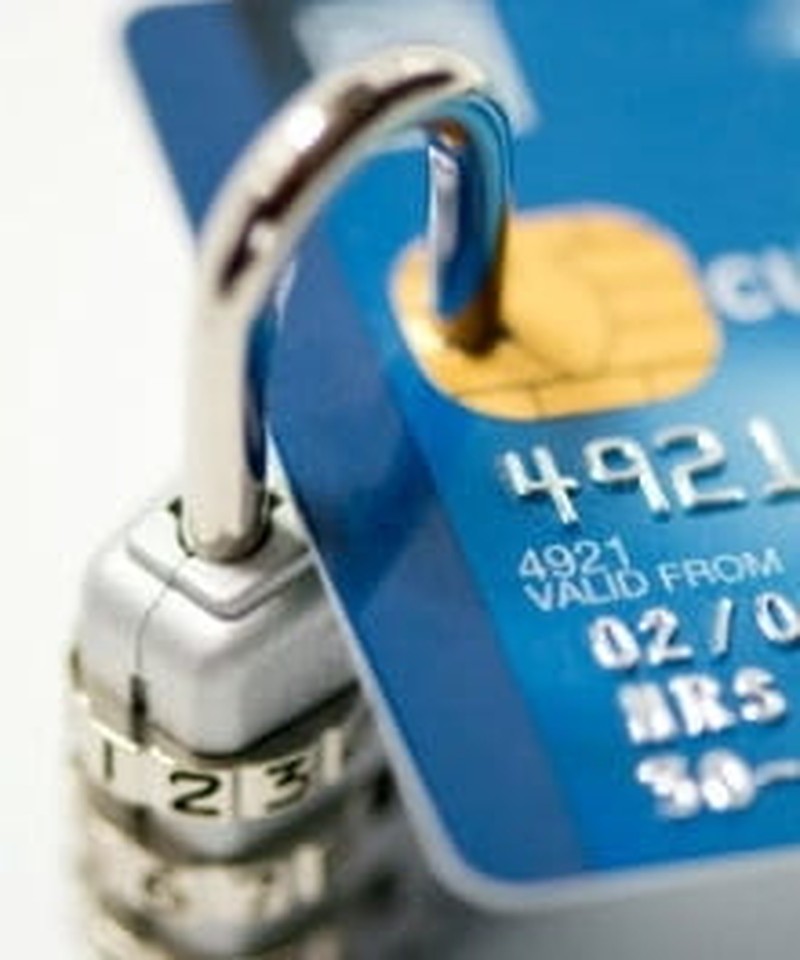 The death of a spouse for many survivors will become a financially paralyzing event; because even with extraordinary planning, it can be emotionally difficult, if not impossible to begin working through tedious financial affairs while grieving.
Yet without a proactive approach, we can quickly turn this fragile moment into an on-going dilemma with potentially dangerous financial consequences. Therefore by taking a closer look at some of our most basic decisions, such as maintaining joint credit, and calculating the possible long term cost in advance, we can prevent months or years of unnecessary added grief.  
"For which of you, intending to build a tower, does not sit down first and count the cost, whether he has enough to finish it?" (Luke 14:28 NKJ)
For additional insight on the matter, here are a few specific thoughts on joint vs. separate credit accounts to help you become proactive long before this dilemma takes shape.
One very important issue commonly overlooked by couples until too late, is that of outstanding debt left by the deceased, and what becomes of it. This is particularly hazardous for married couples with jointly held credit cards who keep month-to-month balances. And we're not simply referring to the elderly, as a spouse can die at any time. So, as you plan for the inevitable, here are some key points to consider:
Maintain joint credit in moderation…or not at all.  

Joint credit will leave the surviving spouse with a total obligation for all remaining debt such as auto loans, credit card balances, mortgages or any other type of debt. On the other hand, If spouses have separate credit, their rating will not be affected by the spouse's bad credit behavior (late payments, charge-offs, bankruptcies, etc.).  
 
Beware of "additional card" offers. 

Again, it may seem like a great idea for both spouses to carry credit cards on the same account, but in death, outstanding balances are often treated as any other joint account. In fact, it's quite common for the card issuer to pursue the additional card holder for any and all outstanding balances.
 
Lenders will find you. 

As problem credit has grown to epidemic proportions, today's toughened-up lenders stop at nothing short of becoming Big Brother to recoup their losses. Credit card companies in particular have become amazingly efficient in determining when a borrower is deceased in order to make a claim against his or her assets. Although most states have specific laws that put a timetable on a lender's ability to make claims against an estate, executors may have certain responsibilities under those laws to inform those creditors.  
 
As a caveat, do keep in mind that having separate credit will not protect the estate's assets. Granted, having separate accounts will keep the deceased partner's bad credit from adversely affecting  your personal rating, but savvy creditors can and will pursue the assets of your shared estate to settle up. Of course, the best practice and perfect remedy is simply to keep debt under control at all times.
Another important issue to consider – well in advance – is how to properly handle the death of a spouse, and knowing what the process should look like.  
Identity thieves are more sophisticated than ever about checking death notices, and tracing that information to their respective credit accounts. While The Social Security Administration, local Department of Motor Vehicles and credit bureaus register a death as soon as they are informed, it may take months for authorities to include a new death in their databases. Until then, criminals have free reign to open credit cards, get state identification cards, and apply for jobs using a dead person's identity. So it is extremely important to further secure that identity by contact all lenders immediately.
Here are a few simple steps to help you through the process:
1. Send a letter to the credit bureaus giving notification of death and request that the deceased person's credit file be suppressed. This will lock down the deceased persons file so that no further credit can be obtained in their name.
2. Notify all creditors of the person's death by sending them a copy of the death certificate.
3. Cancel their driver's license and any other group membership or affiliation that offers an identification card.
4. Be cautious about how much information is shared in public announcements (e.g., obituaries, etc.).
5. Think twice before closing any joint accounts. While removing the deceased's name should have no impact on your credit score, but it will reduce or eliminate the amount of available credit for the survivor.
Conclusion:
Credit is a wonderful tool! But please remember that only by first considering all of its potential costs are you fully prepared to finish well!
Guy Hatcher – known as The Legacy Guy – has spent his lifetime helping families plan their legacy. A Certified Financial Planner, Guy has been a leader in the wealth management industry, which has allowed him to have over "10,000 Kitchen Table Conversations." This real-life experience merged with Guy's unique conversation style makes him financial advisor, family coach, and family counselor. His new book, Your Future Reflection: How to Leave a Legacy Beyond Money, is now available at amazon.com. Follow him on twitter @guyhatcher or go to www.guyhatcher.com
Publication date: April 14, 2014