IPOs: Sector outlook for 2000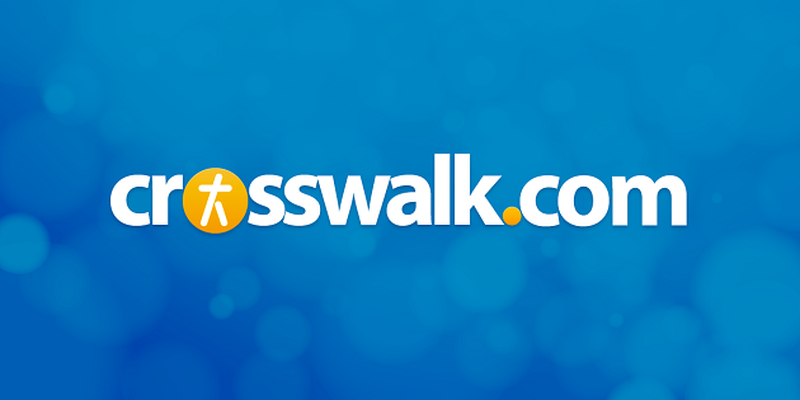 Reprinted with permission from World Finance Net IPO Newsletter, written by By Irv DeGraw, Research Director
In the IPO market, the performance of individual offerings tends to be linked to the performance of the industry sector. Strong firms in hot sectors tend to receive attractive valuations. On the other hand, strong firms in weak sectors dont receive the same consideration. So, while sector performance doesnt guarantee a winner, it tends to guide investors to the best prospects. Consequently, WFN staff spends considerable effort examining prospective sector performance.
Several industry sectors appear primed to lead the IPO market with strong performances during 1Q00. Certain technology components are expected to continue their strong gains. They are also expected to be joined by the biotech and radio broadcasting sectors in early 2000. Heres WFNs breakdown of the sectors anticipated to receive the best receptions in early 2000.
Software
Performance Management Software
- As computer & networking systems become more complex, the effort required to keep them performing becomes a mission critical function. So any tool which assists in this process is extremely valuable. In 1999 this sector averaged modest 32.3% first day gains, but the real story was their average 151.5% aftermarket gains. Of the 4 deals examined, the poorest aftermarket gain was 94.5%. Consequently, we believe there is more room for expansion in this sector. The aftermarket performance is not expected to be lost on underwriters and stronger first day gains are expected in 2000.
Sales Management Software - As e-Commerce continues to expand at the current rapid pace, managing the selling process becomes even more demanding & critical. Last years Christmas season experience further supports this perspective. Consequently, any tools that improve this function will be prized. In 1999, the sector averaged a respectable 75.1% first day gain. But the impressive performance was in the aftermarket, where the sector averaged gains of 152.7%. However, all sales management is not the same. In 1999 we saw the emergence of Internet based Customer Resource Management (CRM) systems. The performance of this subsector is less encouraging. After the Pivotal IPO (8/5), valuations have tailed off and suggest this sub-sector has already peaked.Semiconductors - As demand for chips of various functions (CPU, communications, memory) continues to rebound, valuations in this highly cyclic sector have begun improving. First day gains averaged 80.2% in 1999, with 81.3% being added in the aftermarket. Of the 7 deals examined, all but one had aftermarket gains greater than 40%. However, while the chip makers look solid, there are concerns about the firms that make semiconductor manufacturing equipment. They tend to lag chip demand and their outlook for 1Q00 is more guarded.Internet - Anything that makes Internet functions work more efficiently will continue to be in high demand. In 1999, this sector averaged 104% first day gains and added an average 199.6% in the aftermarket. Twenty of the 36 offerings (55.6%) had aftermarket returns over 100%, making it an extremely strong sector. We expect this strength to continue, but with more selectivity. The sector is getting pretty full and me too deals will not enjoy the same success. So were looking for unique players with very obvious contributions to be among 1Q00s winners.


Internet Business to Business - The magnitude of the expected B2B market is staggering and is boosting strong IPO offerings. In 1999 the sector averaged first day gains of 134.8%, but more importantly averaged 267.8% in aftermarket gains. Now, a good deal of that high aftermarket average was due to the performance of Commerce One, a 7/1 IPO. But with a median aftermarket return of 170.5% (half of the IPOs are over 170.5%), the sector is extremely strong. Of the 20 deals examined, 13 (65%) had aftermarket returns greater than 100%.


Internet Application Hosting - With the expected growth of e-Commerce among mid-sized business, demand for applications hosting is expected to boom. It presents a sure method to ensure reliable website performance and relieves the mid-sized client of the enormous technical burdens. In 1999 the sector averaged an 87.6% first day gain while adding 260.2% in the aftermarket. Half of the 8 IPOs examined had aftermarket gains higher than 203.4%, so the valuations are widely dispersed. Five of the 8 deals examined (62.5%) had aftermarket returns of over 100%.


Internet Marketers & Advertisers - Marketing is one of the biggest weaknesses in the Internet world of e-Commerce. So any service that promises to boost this function is being highly valued. In 1999, the sector averaged a 74% first day gain, but has averaged 123.6% in additional aftermarket gains. More than half have aftermarket gains over 100%. So the sector in general remains strong despite more than 24 entries. However, not all marketing functions are as generously valued. Market research measurement services, such as Jupiter Communications, Harris Interactive, and Media Metrix, have been disappointing.


Internet ISPs - Are one of the older sectors among the Internet. In general, US based ISPs are not receiving attractive valuations. However, foreign ISPs have given a spark to this maturing sector. They are receiving very attractive first day and aftermarket valuations. Expect more to come from Asia, Latin America, and Europe in 1Q00.Linux - Linux IPOs broke onto the scene late in the 3Q99 and were capped by VA Linux Systems record breaking 697.5% first day gain. While we believe this will be a strong 1Q00 sector, there is some caution. The sector is still seeking a valuation level. First day gains may continue to be explosive. But that has the effect of reducing aftermarket opportunities. Thats been the case in 1999, when the sector averaged a 347.6% first day, but only a 92.2% aftermarket performance. And that aftermarket was the result of only 2 of the 5 deals examined. Biotechnology - After a long hiatus, the biotech sector started a comeback in mid-1999. It was capped by the Genentech IPO which recertified the strength of the sector. Now the first day gains in this sector have been modest averaging only 19.9%. But the aftermarket has returned an average of 119% with more than half of the deals over 93.1% (the median). Advances in genetics are driving this sector's valuations and we expect strength among the better genetic researchers.


Genomic bioengineering - This sector was introduced in the 4Q99 with the Tularik and Maxygen IPOs. Both set the stage for what is expected to be a wave of bioengineering firms in 1Q00.Radio- Radio has been a favored sector for some time and certain segments are expected to continue into 1Q00. In 1999 the sector averaged a 29.2% first day and a 55.7% average aftermarket run. For 2000 we believe the strength in the sector will be driven by niche players.We believe a few of the sectors that did well in 1999 have reached their peak and will begin declining. They include:
Network Communications Equipment Makers- It appears this sector is just beginning to run out of gas. Theres some life left, but it is not expected to remain the dominating force it was in 1999. More than 28 IPOs were offered and the sector may be approaching saturation. Of course in 1999, the sector averaged a 153.4% first day and a 101% aftermarket run. However, the aftermarket performance is concentrated and more than half of the IPOs had returns of less than 17%. So caution is needed in this sector.


Internet Telephony - Had a solid 1999 but also appears to have peaked, with 4 of the 9 deals registering negative aftermarket returns.


Internet Professional Services - These consulting firms have received very solid receptions throughout much of 1999. The sector averaged 69.6% first day gains and a 192.3% aftermarket run. However, it appears that most of the biggest gains came prior to the 4Q99. In fact, deals in the last quarter were weaker than earlier ones. After 21 IPOs this sector may be beginning to saturate. While there may still be some life remaining in the sector, individual firms will have to be more carefully scrutinized.
The following table summarizes the 1999 performance of what we expect to be the strong sectors in 2000.
| | | | | |
| --- | --- | --- | --- | --- |
| | # IPOs | Size | FD Return | AM Return |
| Performance Mgt Sftw | 4 | 210.8 | 32.3% | 151.5% |
| Sales Mgt Sftw | 4 | 207.0 | 75.1% | 152.7% |
| Semiconductors | 7 | 1,070.8 | 80.2% | 81.3% |
| Internet Infrastructure | 36 | 2,426.8 | 104.0% | 199.6% |
| Internet B2B | 20 | 1,511.9 | 134.8% | 267.8% |
| Inet Applications Hosting | 8 | 699.9 | 87.6% | 260.2% |
| Internet Marketing | 24 | 1,444.5 | 74.0% | 123.6% |
| Internet ISPs | 22 | 3,231.9 | 77.6% | 54.6% |
| Linux | 5 | 434.0 | 347.6% | 92.2% |
| Biotech Research | 6 | 2,164.8 | 19.9% | 119.0% |
| Genomic Bioengineering | 2 | 194.0 | 103.3% | 42.0% |
| Radio Broadcasters | 5 | 1,151.8 | 29.2% | 55.7% |
Click here for this week's IPO analysis and additional investment research from World Finance Net.