'Weekly investment commentary'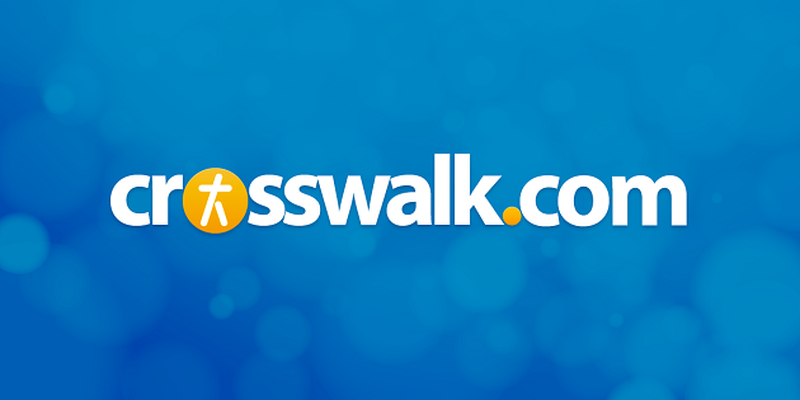 '
Reprinted with permission from Wright Investors'' Services managers of the Catholic Values Investment Trust
Wednesday, October 20, 1999
Inflation (or a reasonable facsimile) has been sighted, increasing the likelihood of Fed tightening next month. The battle is joined between the Fed officials, some of whom believe that stock prices are dangerously high, and Wall Streets dip buyers, who view the latest decline as another buying opportunity.
With an assist from Alan Greenspan, the U.S. stock market ended last week in correction territory. Even the most committed bulls were shaken by reports of Alan Greenspans latest stock-bashing at a bank conference last Thursday. Piling on in what was already a down week for stocks, Greenspan warned that investors might be underestimating the risks in stocks. In particular, Greenspan implied that risk managers at banks and other financial intermediaries need to stress test their assumptions and to set aside somewhat higher contingency reserves to cover losses that will inevitably emerge from time to time when investors suffer a loss of confidence. These comments, combined with an unexpectedly large increase in September producer prices, propelled stocks on Friday to their biggest one-day dip in a year (almost 3%) and the biggest weekly decline (6%+) in ten years. The Dow and S&P 500 ended the week down about 12% from their peaks, while Nasdaq was off about half as much from a peak hit just four days earlier. With the average stock down 20%+ from its peak, looking for confirmation of a correction in the DJIA and S&P 500 may appear to be splitting hairs. Still, the on-again, off-again weakness in the major market averages says something about current investor psychology.
Bond prices rallied on Friday despite the jump in producer prices. This demand for bonds, which took the ten-year Treasury up of a point in price, was out of character with recent reactions to unfavorable news on inflation. Admittedly, the producer price report was not quite as bad as it seemed on the surface. But given the amount of money that came out of stocks last week, Fridays rally in bonds was probably more a reflection of worsening sentiment on stocks than one of improving sentiment on bonds. As this is written on Tuesday, the ten-year Treasury bond yield is just a few basis points below its August 10 peak of 6.16%; the 30-year T-bond yield is 6.28%, essentially the highest in two years.
The producer price indexs 1.1% rise in September was the biggest gain in ten years. The increase was led by rises in oil, food, tobacco, and auto prices. A case can be made that the jump in last months PPI, which brought the 12-month rise to over 3%, was an aberration, the result of an 8% jump in cigarette prices as tobacco companies try to recover litigation settlements. In addition, the rise in car prices appears to have been the result of seasonal adjustment problems; there were smaller year-end discounts to adjust for because auto makers have been discounting all year, and some new-model cars were shipped earlier than usual. In October, the car price index will probably swing lower again.
The rise in oil prices is real, but its worst effects are behind us. While a harsh winter could take prices still higher, crude oil prices have edged off their highs so far in October. Even some OPEC members have suggested that oil prices much above $25 a barrel are unlikely. Certainly oil prices high enough to jeopardize the global economic expansion would not be in OPECs best interests. Nevertheless, however you explain away the September PPI, the inflation rate is almost certainly past its lows for this cycle. The same is true for the CPI, which the Labor Department reported Tuesday rose 0.4% overall and 0.3% ex food and energy in September, again fueled by oil and tobacco. Since we are only a few months off 33-year lows in inflation, some modest firming in prices is not surprising. While we continue to believe that the inflation risks are limited, the probability of Fed tightening next month has increased.
September retail sales were 10% above the year-earlier level. The strong economy and jobs market, rising stock prices and liquidity from mortgage refinancing have all helped to keep consumers spending. But with the rise in interest rates this year, extra cash generated from mortgage refinancings will be limited going forward, and unless the stock market engineers a rapid recovery, so-called wealth effect spending may have seen its best days. So there are reasons to look for some retrenchment in consumer spending. But with the consumer surprising on the upside throughout 1999, the Fed may feel compelled to act more aggressively to cool this sector.
Following Tuesdays relatively benign CPI report, the Dow inched back out of correction mode (-9.9%), while the S&P 500 tried but failed (-11.1%). Technology stocks, which are no doubt where the Fed sees the highest risks, have lagged in this weeks rebound. Of course, the tech sector is still up 70% over the past year and 475% over five years. The markets speculative juices have not exactly run dry, as can be seen in IPOs such as Martha Stewart Living and World Wrestling Federation. But until the bond markets jitters are past, dont look for broad strength in stocks or new highs in the market averages.
Wright investment outlook: WIS believes that strong economic fundamentals will keep the correction in stocks from developing into a full-fledged bear market. Bonds are also priced attractively for the long haul, although the short-term pain may not yet be over.
Click here for more information about Wright Investors'' Service and their privately managed accounts, or read more about the Catholic Values Investment Trust, a Values-based Investment fund managed by WIS.
'