Weekly investment outlook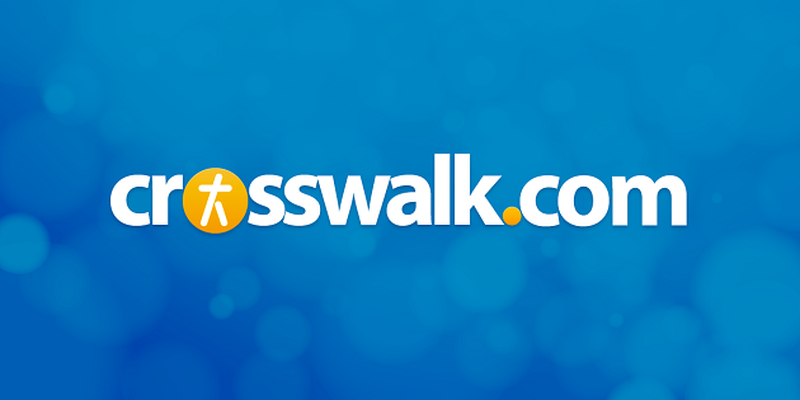 Written by Dr. Walter Miller, of Wright Investors Service, managers of the Catholic Values Investment Trust
Wednesday, November 3, 1999
Spooked by inflation for most of this year, investors got a Halloween treat last week, as U.S. stocks and bonds rose on good news on productivity and inflation.
Last week was the best week for the bond market in over a year. In another of those quick reversals that investors have become used to, if not comfortable with, 30-year Treasury bonds gained 2 points last week, ending October at a yield of 6.16%. Three days earlier, market sentiment was so negative that the long Treasurys yield touched 6.40%, the highest in two years. Last weeks rebound in bonds helped to carry the Nasdaq Composite to a record high; it touched 3000 on Tuesday, just 16 months after hitting 2000 for the first time. With the improved bond market, the S&P 500 and Dow Jones Industrials have moved decisively out of correction territory, where they were less than two weeks ago. For the S&P 500 at least, October 1999 ended as the third-best October in 25 years; from their summer highs, the S&P and Dow are off 4% and 5%, respectively.
GDP grew at a stronger-than-expected 4.8% annual rate in the third quarter, but inflation still managed to surprise on the low side. Upticks in crude oil and other commodity prices notwithstanding, the GDP deflator increased at a 0.9% annual rate in the third quarter, the lowest inflation reading since the first quarter of 1998. The third-quarter GDP report reflected data revisions back to 1959. The new numbers indicate that the strong growth/low inflation 1991-99 expansion the best of all possible worlds was even better than previously thought. Based on benchmark revisions and the belated recognition of business software spending as investment, GDP has increased at a 3.5% annual rate since the first quarter of 1991, up from the 3.1% rate shown by the old data. With better estimates of productivity gains by business, the Commerce Department says that inflation has averaged 1.9% (GDP deflator) since the expansion began in 1991, down from the earlier 2.1% estimate. The inference to be drawn from the GDP revisions: productivity gains have been underestimated to the tune of roughly 0.4% per year during the 1990s.
Last week also brought a favorable report on third-quarter employment costs. With the bond market focused on the inflation potential of rising wages, the moderation in the Employment Cost Indexs rise to 0.8% in the third quarter from 1.1% in the second quarter was especially welcome. Over the past year, the 12-month rate of increase in the ECI slowed to 3.1% from 3.7%. The benign ECI report in and of itself gave bonds a boost, and it may also have eased some of the markets trepidation in advance of Fridays employment report for October. While it is not entirely clear why wage growth is holding in so moderate a range with the jobs market as tight as it is, the fact that consumer purchasing power is being boosted by low inflation probably has something to do with it. In any event, the combination of productivity gains and relatively modest growth in employment costs has allowed businesses to expand profitability despite their limited pricing power. (A recent survey by the Business Council indicates that top executives at some of the countrys largest businesses say their ability to raise prices is even weaker than it was six months ago.)
Even Fed Chairman Greenspan did his part for the bond market last week. In a speech last Thursday evening, Chairman Greenspan said that, as far as excessive economic growth goes, the process of containment may already be significantly advanced. Indeed, while the expansion is in little danger of stalling, there are some signs that growth will moderate going forward. According to last weeks GDP report, the consumer sector grew at a 4.3% annual rate in the third quarter, the slowest pace in a year. (Offsetting this, business investment in new equipment and software accelerated to a 22% rate.) Recent small pullbacks in housing, consumer confidence, and the Purchasing Managers Index for October suggest that the rise in interest rates may be starting to have the effect that the Fed wanted. Chances still favor a tightening at this months FOMC meeting, but the fear that the Fed has gotten behind the inflation curve and that prolonged tightening is in store has eased.
It is premature to declare the bear market in bonds over. WIS has maintained for some time that the bond markets weakness of the past year exaggerated the true extent of the inflation threat; last weeks improved market action hints that this view may be spreading. After the big gains of late last week, bonds ran into some selling pressure on Monday, when NAPM reported a rise in its price index for October. But bond yields backed up only about two basis points, as a NAPM spokesman attributed the rise in its price index to higher energy prices, which may have already peaked. Some caution on bonds is probably still warranted; despite strong evidence over most of the past year that productivity gains and competition are keeping a lid on prices, inflation fears have proven hard to shake. WIS believes, however, that the turn in bonds, if not already here, is not too far off.
Wright Investment Outlook:
Although there may be more volatility in store for the markets, bonds are judged to be attractive long-term investments at todays yields. Fundamental conditions remain positive for equities, although high valuations, particularly for the small group of market favorites, remain a risk.
Click here for more information about Wright Investors Service and their privately managed accounts, or read more about the Catholic Values Investment Trust, a Values-based Investment fund managed by WIS.