Principles for the Unemployed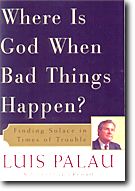 Joblessness can strike anyone at any time. Whether it be corporate downsizing or shifting economies, many good workers find themselves pink-slipped. Here are seven principles to get you through the rough times:
Place your trust in God. Trust in the Lord with all your heart and lean not on your own understanding, in all your ways acknowledge Him, and He will make your paths straight (Prov. 3:5-6).

 

Don't blame others for your unemployment; take it as from God Himself. Forget the intermediaries. Third parties may be to blame, to blame them is a futile, bitterness-producing mistake. Accept your circumstances as if from God. For you, O God, tested us; you refined us like silver (Ps. 66:10). Endure hardship as discipline for God is treating you as sons. For what son is not disciplined by his father? (Heb. 12:7-8, 10).

 

Try to find God's purpose for your joblessness. To search out a matter is the glory of king (Prov. 25:2). Of course, you long for some rational explanation of your circumstances, and since you know that God is not irrational there must be some meaning in your life experiences. God may be doing many things in your life by allowing you to lose a job. But one thing is for sure: as a father with his child, God is molding your character. So you ought to ask the question, What part of my character most needs work?

 

Spend time alone with God. Suddenly you have all the time in the world to pray. Try spending two hours alone on your knees with God. Read and study His Word, pray, and worship Him. Use this time to develop a heart for God, to nurture a sensitive, tender relationship with Him.

 

Volunteer at church or a service organization. Spend four hours of your day volunteering with those who need help - around the house, in your neighborhood, at church, or with some group. Cultivate a servant attitude as you look for ways to help others. Carry each other's burdens, and in this way you will fulfill the law of Christ (Gal. 6:2). Don't stop working just because you are not being paid for it.

 

Start some new venture. Spend another four hours a day looking for work or planning a new venture. Do some honest self-evaluation. What retraining might you need? What are you good at? What do you enjoy? Whom can you talk to who might give you some creative ideas?

 

Plant something and grow it. Learn the wonders of sowing and reaping. Don't even think about bar-hopping, gambling, or parties. Unemployment is no fun, but you need not make a difficult situation worse by wasting your limited resources on gambling, drinking, or carousing.

 

From Where Is God When Bad Things Happen? by Luis Palau, copyright (c) 1999. Used by permission of Doubleday, a division of Random House, Inc., New York, N.Y. For online information about other Random House, Inc. books and authors, see Internet Web Site at http://www.randomhouse.com.

Luis Palau is an international evangelist who has spoken to hundreds of millions of people through radio and TV in 104 countries, and face-to-face to 13 million more people in 68 nations. He is the author of several books, including God is Relevant. Luis and his wife, Patricia, have four grown sons and live in Portland, Ore.