Recession Watch: Is the Economy that Bad?
Deborah Nayrocker

Crosswalk.com Contributor

2009

8 May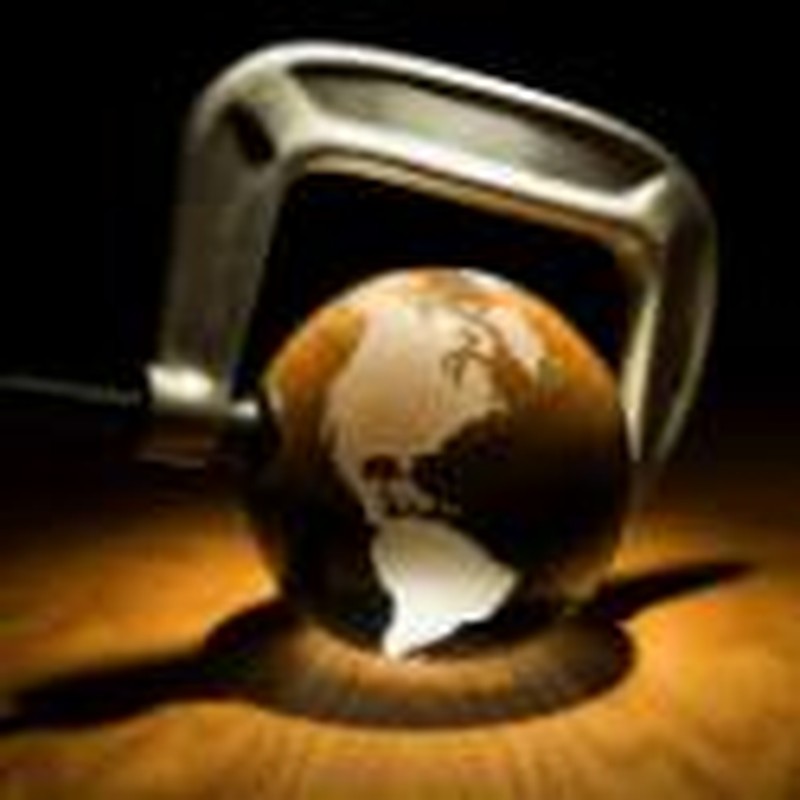 Americans began to see the signs of the declining economy in the last quarter of 2007. Shrinking retirement accounts and rising numbers of layoffs began to hit us with the reality of economic changes. Communities and businesses, large and small, have become painfully aware of the economic recession. A lack of assurance and lots of uncertainty have led this crisis.
History shows us economies are cyclical. There is a pattern of recession then recovery, recession then recovery for years. There is great expansion, then contraction. The bigger the boom, the bigger the bust.
Economist Martin Weiss states that this "is not the typical 20th century recession. [It] is the probable consequence of a great housing bust, a massive mortgage meltdown and the biggest financial crisis in history…. It challenges the smartest minds in Washington, defies the deepest pockets on Wall Street and threatens to rip through our life with the force of a Cat-5 hurricane" (Money and Markets, 12/1/08).
Since World War II, the average recession has lasted about 11 months. The longest one to date was in 1981-82, lasting 16 months, according to The Wall Street Journal.
This major downturn is surpassing that 16-month record, which began in December 2007, states the National Bureau of Economic Research.
A Bear Market in Stocks
Today the Dow Jones Industrial Average has lost half its value, from its all-time high of 14,165 on October 9, 2007. Blue chip stocks and value stocks have been affected adversely. This bear market has a strong grasp on investors' portfolios.
The last secular bear market in stocks was from 1966-1982 (Business Week, Finding Opportunities in a Bear Market, 12/2/08). "From 1968 to 1970, stocks dropped 36%, and then rallied briefly, before rolling over for another loss of 48% from 1973-1974. Then came another bear market bounce, followed by a final 27% sell-off from 1980-1982" (Money and Markets, 3/25/09). So there was a lot of volatility for 16 years in equities.
Although we have seen recent bear market rallies, investors can expect to wait months or even years to gain back what was lost in the market. For investors to gain back their losses, the Dow will need to rise 74% to hit its October 2007 high. Compared to a decade ago, the Dow is down 22% (WSJ, 4/18-19/09).
Job Losses
The unemployment rate has risen to 8.5 percent, according to the March report (Time.com). What sets this recession apart from the others is the pace of job losses. The rate of unemployment has been faster than in the past five recessions. People are watching their companies and productivity shrink. Unemployment has gone up in every state. Economists predict double-digit job losses before the market recovers. In several polls taken in recent weeks, between 50% and 67% of Americans say they are concerned they will lose their jobs (Newsweek, 3/16/09).
Louis Uchitelle, writer for The New York Times, explains how this recession is different from the last major downturn of 1981-1983 (C-Span, 4/9/09). Although unemployment was above 10% in the early 1980's, the banks were in good shape. The government managed interest rates to fight inflation. Rates were higher for 18 months, then lowered. There wasn't a widespread pulling back by consumers.
Uchitelle reports that in this recession there's a credit crisis. Banks have decreased lending considerably. Businesses and consumers are discovering that access to credit is not as easy as it used to be. People aren't buying as they did. The economy is shrinking, leading to low productivity, causing rapid unemployment. There's a double-digit reduction in the GDP. It will take awhile to get back to full capacity of productive services. He states that it may take four years before a recovery.
America's Credit Problem
The U.S. is at record levels of debt nationally, with trillions of dollars in deficits. The #1 personal finance challenge today is getting out of debt. Many people have been living on more than they earn. In the past, they have been turning to easy credit to make up the difference. Millions of Americans have nearly a trillion dollars of high-interest credit card debt.
Many Americans have more debt than savings. A recent credit card poll found that 76 million Americans have no savings. In 2007 there was a negative savings rate.
This recession is hitting people especially hard who have little or no savings.
A lesson learned from the last major recession was that cash is king. In 1984, immediately after America's last recession, the savings rate was 11%.
Americans are now slowly increasing their savings rate, from a negative rate in 2007 to 5% in January 2009. Families and businesses are discovering the importance of building a safety net.
Global Recession
The International Monetary Fund chief economists were hesitant to label the global economic downturn as a recession. Now, they have "a precise way to measure global recession: a decline in real per-capita world GDP, backed up by a look at indicators such as industrial production, trade, capital flows, oil consumption and unemployment" (WSJ, 4/23/09).
The IMF concludes, "this downturn represents by far the deepest global recession since the Great Depression" (World Economic Outlook). IMF economists expect the world economy to contract 1.3% this year. Then in 2010 there will be 1.9% growth.
Brighter Days Ahead
Economic signs indicate this year may be as unpredictable as last year. The recovery will be sluggish. The process of de-leveraging will take awhile. Eventually, jobless rates will drop. The markets will likely lag behind the recovery.
In the meantime, families can look at some benefits of this downtrend.
1. More consumer buying power – Lower prices make purchases more affordable for big-ticket and durable items. Stores and services are cutting prices to attract and keep customers.
2. Housing affordability – As homes decline in price, families are able to get more affordable housing.
3. Lower mortgage rates – Rates are at historical lows.
4. Discounted stock prices – For investors wanting to buy low, this is a good time to buy.
5. A time to review priorities – This downturn has triggered the need for families to get a better grasp of their money management. They realize they can't take anything for granted.
It is unlikely that we can single-handedly influence the market or the profitability of companies. But we can focus on what we can control. We can be intentional about having positive thoughts. And we can find reasons to be appreciative. It has been said that the best opportunities come when times are bad. This is an opportune time to redefine our goals for a better future.
Copyright 2009 Deborah Nayrocker. All rights reserved. Permission to reprint required.
---
Deborah Nayrocker is the author of The Art of Debt-Free Living and Living a Balanced Financial Life.