Should Christians Strive for the 'American Dream'?
Steve Scalici, CFP(r)

Treasure Coast Financial

2007

2 Nov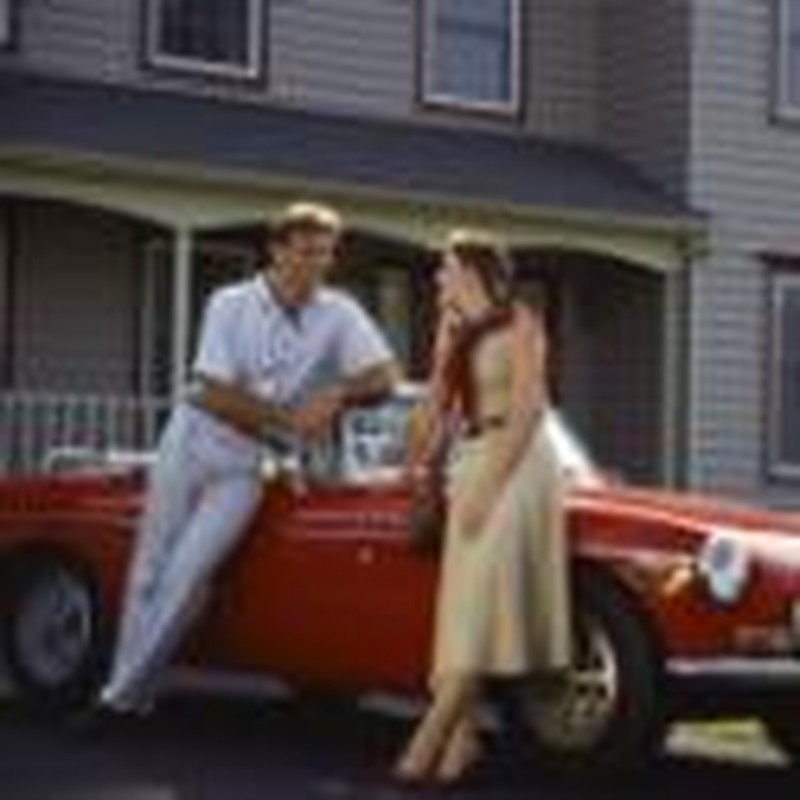 Whenever someone asks me how I'm doing, I say "I'm living the dream." The typical response from the other person is either a laugh or a follow up question such as, "What is the dream?" My answer is always the same. The "dream" is what you want it to be. For me, it's living for God; which leads me to love God and therefore love others. And, for others, it is achieving "The American Dream."

I'm sure you've heard people talk about "The American Dream." According to Wikipedia.org, "The American Dream is the faith held by many in the United States of America that through hard work, courage, and determination one can achieve a better life for oneself, usually through financial prosperity. These were values held by many early European settlers, and have been passed on to subsequent generations."

Sounds good, right? But, when we stop to apply God's Word to the definition of The American Dream, we see that it is based on idolatry. "If I do this, I can have that… If I want it bad enough, it will happen." Because of this reliance on both ourselves and financial gain, the "American Dream" is the dependance, and therfore worship, of another god. And when we worship any god but the one true God, there isn't any way we can be living His dream for our lives. And it is living His dreams that allow us to truly be "living the dream." In The Prayer of Jabez, Bruce Wilkinson says, "Do we really understand how far the American Dream is from God's dream for us? We're steeped in a culture that worships freedom, independence, personal rights, and the pursuit of pleasure. We respect people who sacrifice to get what they want. But to be a living sacrifice? To be crucified to self?"

You see, by God's definition, "living the dream," has nothing to do with financial gain. Instead, it has everything to do with loving God and loving others. One of my favorite verses is Mark 12:30-31 where Jesus says, "You must love the Lord your God with all your heart, all your soul, all your mind, and all your strength.' The second is equally important: `Love your neighbor as yourself.' No other commandment is greater than these."

As we allow these words to marinate in our lives, it becomes evident that these commandments have to impact all areas of our lives, including our finances. From a financial standpoint, the best way for us to show our love for God and for others is to give money away. Now, I know that God doesn't need our money, but I also know that He allows us to give so that we can experience the blessings that come from giving. One of the reasons I'm living the dream is because I get to talk to people about giving. As a financial planner, I talk about a lot of financial issues including debt, savings, investments, retirement plans, estate planning, giving, and various other topics. Giving is the only area people never regret doing a lot of. If someone gets into debt, they regret it. If someone makes a bad investment, they regret it. No one ever says "I wish I would have given less." People are filled with joy when they share their giving stories with me and it really encourages me.

Nothing in Scripture and in the life of Christ could be clearer: Wealth is not an objective of the spiritual life. When we encounter money on the path of life, we are encouraged to do one of three things with it: Turn and walk in the other direction; pick it up and give it away; or use it for the necessities of life. It's this last part that I think has become skewed over time. Our list of "needs" is much greater today than it was in 1900 and their list of needs were certainly greater than during the time when Christ walked the Earth. Now I know that here in the year 2006, it is countercultural to give money away. It is countercultural to seek your security in things that aren't man-made. But, remember what Jesus promised, "But seek first the kingdom of God and His righteousness, and all these things shall be added unto you." (Matthew 6:33 - NKJV).

We need to remember to keep an eternal perspective on our money. The recent devastation of the hurricanes the last few years shows that the financial security many think we have in the United States can be reduced to rubble in a matter of seconds. If our attitude about money is to amass as much as possible in order to protect ourselves, we are trusting in money rather than God. God wants us to place our trust in Him rather than our investment portfolios. Proverbs 3:5-6 says, "Trust in the LORD with all your heart; do not depend on your own understanding. Seek his will in all you do, and he will direct your paths." King David describes his trust in God by saying, "My soul finds rest in God alone; my salvation comes from Him. He alone is my rock and my salvation; He is my fortress, I will never be shaken" (Psalm 62:1-2 NIV).

Oh, if we could only have the unshakable faith in God that King David had. Then my friend, we will truly be "living the dream."

---
Steve Scalici is the Vice President of Treasure Coast Financial, a financial planning firm in Stuart, FL. He is co-host of God's Money which can be heard weekdays at www.oneplace.com. He can also be reached at his website www.tcfin.com.