How to Teach Kids Good Money Habits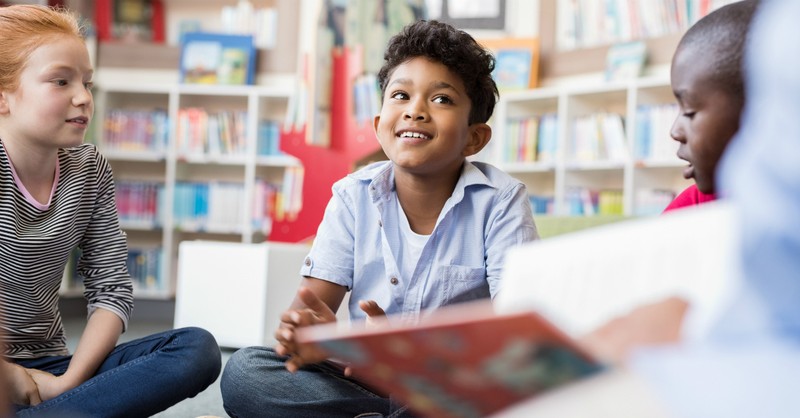 Dear Deborah,
When is it a good time to start teaching my children about spending and saving? I think it's important for them to have good money habits. – Dena
Several studies have shown that it's the child's early years that are the important years for forming good money habits. It's suggested that we should start talking to them about money before they are in kindergarten. We don't need to worry about beginning too soon.
There's no doubt that children naturally observe parents and other adults in their lives. They are already developing attitudes and thoughts about money. We won't be doing kids any favors by ignoring or avoiding the issue. It's easier to teach children important money concepts when they are younger.
British researchers from the University of Cambridge, S. Bingham and D. Whitebread, inform us that money habits are usually shaped in early childhood. This window of time is generally to seven years of age. These habits include the ability to delay gratification and to plan ahead. Their study indicates that it's more difficult to change those habits later. [Source: Money Advice Service]
We can use everyday experiences to instill financial literacy. Parents can begin by building upon the basic concept that we buy things with money.
Using a grocery list when shopping is one way to show we plan ahead for needed items. Shopping from a list also averts overspending or making poor choices made in haste. When shopping, children can read the prices, gaining a better understanding of the cost of items.
Another important concept is, "You've got to save money to have money." If you don't save it, you don't have it. Help them begin to save a portion of their own money for something special later. The key to success is knowing how to save.
As children make choices, help them be aware of the difference between "wants" and "needs." The choices we make affect how we live.
Talk about examples of good and poor outcomes of choices. Remember to praise smart money decisions as they happen.
We can explain our own decision-making process when opportunities arise. This will help family members as they make decisions later.
There's a simple money plan we can use when talking to our children about being smart with money. It is: save some, give some, spend some.
Teaching our children when they are still young and impressionable can prevent them from making future mistakes. They will be more equipped to handle their own finances with competence and confidence.
Copyright 2013 Deborah Nayrocker. All rights reserved. Permission to reprint required.
Deborah Nayrocker writes on personal money management topics, showing others how to take control of their financial future. Deborah is the author of The Art of Debt-Free Living and Living a Balanced Financial Life.
Publication date: September 27, 2013
What Does the Bible Say about Good Money Habits?
It should come as no surprise that the Bible has a lot to say about good stewardship. As you teach your child good money habits, be sure to let them know what the Bible says about the subject as well.
Hebrews 13:5: "Keep your life free from love of money, and be content with what you have, for he has said, "I will never leave you nor forsake you."
Proverbs 13:22: "A good man leaves an inheritance to his children's children, but the sinner's wealth is laid up for the righteous."
Proverbs 3:9: "Honor the Lord with your wealth and with the firstfruits of all your produce."
Luke 6:38: "Give, and it will be given to you. Good measure, pressed down, shaken together, running over, will be put into your lap. For with the measure you use it will be measured back to you."
For more sources on good money habits, check out our sources below.
Sources
https://www.crosswalk.com/family/finances/6-simple-but-life-changing-money-habits.html
https://www.crosswalk.com/family/parenting/passing-on-healthy-financial-habits-to-your-children-11631733.html
https://www.crosswalk.com/family/finances/make-the-most-of-your-money-in-tough-times-11623157.html
Photo credit: ©GettyImages/Ridofranz