Templeton Talks: Part 1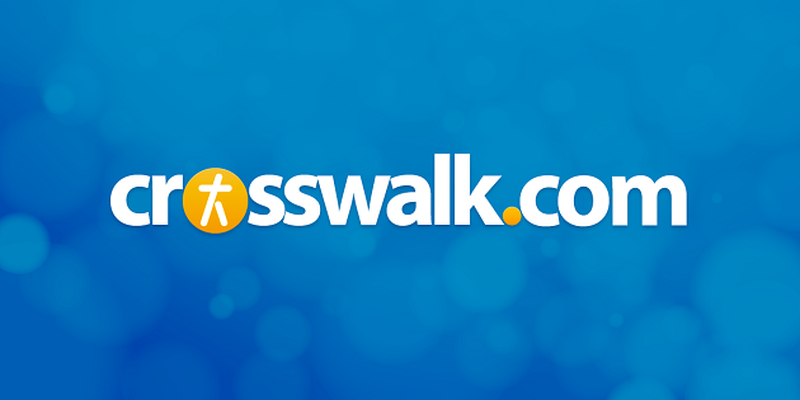 Sir John Templeton is regarded by most financial experts as the top mutual fund manager of the century and the father of global investing. He founded the Templeton Growth Fund in 1954, and averaged 15.2% a year during its 45-year history, exceeding all other mutual funds in the world over this time period. A $10,000 investment in 1954 would be worth $4.1 million today.
Sir John is ranked #1 in a Morningstar book on the All Time Best Fund Managers, but many investors might be surprised to find that he achieved this financial success
while avoiding companies profiting from alcohol, tobacco, and gambling
. His wide-ranging accomplishments were recognized by Queen Elizabeth II in 1987 when she knighted him Sir John. Integrating ethics and long-term profitability has always been second nature to Sir John, who discovered his inspiration in Jesus.
In a 1995
Crosscurrents
interview, Sir John was asked which idea, book, or person awakened his spiritual passion. "Oh, certainly Christ. Ive always been a very enthusiastic Christian, and studying the
Bible
-- as well as all the other church scriptures -- has always been an enormous help."
In 1972, Sir John established the Templeton Prize for the Progress in Religion, which awards the largest monetary prize in the world (over $1 million) to a living individual advancing humanitys understanding of God. Past recipients have included Mother Theresa, Billy Graham, Bill Bright, Chuck Colson, and even non-believers such as Paul Davies, a famous physicist who has articulated conclusive reasoning for intelligent design in the universe.
We had the great honor of sharing a conversation with Sir John Templeton, who is a treasure chest of wisdom on topics including self-control, budgeting, humility in the ministry, noble passions, a positive attitude, and investment considerations for Christians. In Part 1 of our interview with Sir John Templeton, he talks of his early financial learnings, including several lessons from his childhood.
What was your first formative experience with money? Can you remember the first time when you recognized what money was and what it could be used for?
Oh, I was always fascinated by it. Yes, I was about four, I would say, and my mother did a lot of vegetable gardening. I asked her to give me a little piece of the garden, as big as this table . . . So I grew a variety of vegetables and carried them in a little satchel down to the grocery store in the center of town and sold the vegetables for a nickel. Then I was so interested in money that I didnt want to spend the nickel, so I got a glass fruit jar and put the nickel in there. Then I would see how much more I could sell and how I could fill up the fruit jar.
I also had an unusual childhood, one that I think was excellent. I never asked my mother or father for any money that they didnt say, "Yes, here it is." That can lead to disaster in some children, but it was a lesson to me. Every time I asked for something I got it. So I thought to myself, "Its up to me, I must not take advantage of this. I must learn self-control."
Thats a very mature understanding for a young child.
Of course I did do some wild things. For example, I decided that I liked fireworks, so I would write away to the Cincinnati Brazil Fireworks Company, and buy fireworks a month before the Fourth of July. I would carry them to the first grade in a little school satchel and sell them for three times what I paid for them.
In addition to self-control, I understand that you also learned the game of frugality early in life.
My wife and I were married in Nashville, but we moved to New York. Meanwhile, we didnt have any money whatsoever. So I got a job on Wall Street for $150 a month. My wife got a job in advertising for $150 a month and we decided right off that we wanted to save 50 cents of every dollar. At that rate we couldnt find any places to live in Manhattan except on the sixth floor of a building with no elevator. We had zero furniture for five rooms but didnt want to depart from our budget. So we set aside a total of $25 to furnish five rooms. It took a while but we made a game out of it. Whenever one of our friends heard of someone who would be moving and auctioning off furniture I would go to the auction... And the auctioneer would put up a chair, and when nobody said anything wed say ten cents. We furnished five rooms on $25.
When did you first become familiar with investing?
In the little farming village I grew up in, I never met anyone who owned a share of anything. After I arrived at Yale and met a lot of wealthy boys, I began to understand what a share was as I listened to what they were doing. I was surprised that I didnt meet anybody who was investing outside our nation. To me, that didnt seem like common sense. They could do a better job if they were more open-minded. So I majored in economics intending to help people with worldwide investing.
In those early days, I didnt have anything in mind except to use whatever talents God gave me. God gives everybody lots of talents, but different ones. When I was very young, I thought that I might be a missionary but then decided that lots of other people had more talent. However, nobody seemed to be focusing on how to invest worldwide so eventually I started my own company in Manhattan in 1940.
How did the Great Depression affect your views on investments?
I was at Yale during the Great Depression, when the New York Stock Exchange went down to 1/9th of where it had been. The farmers were going bankrupt in the villages and my father said that he couldnt give me one dollar to go back to Yale. But I was able to borrow $200 from a relative and get back up there where I held three jobs at the same time. Also, in those days you didnt get scholarships because you needed them. You got scholarships for high grades, so I was determined to have high grades. This taught me a tremendous amount. It taught me that it is possible to do two or three things at once and it gave me self-confidence that I could do things. Because I needed the money in scholarships, I did end up being the top scholar at Yale. In what seemed to be a tragedy, God sent a blessing.
Click here to read
Part 2
of our interview with Sir John as he describes how his belief in God has impacted his business.