The Benefits of Mutual Funds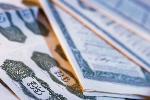 As I mentioned in a recent article, I get a lot of questions (and confused looks) as I share the No Debt, No Sweat! Christian Money Management Seminar at churches. One thing many people don't understand are the benefits of mutual fund investing.
Now, before I go further, please understand that I am not promoting mutual funds to everyone. I believe, used correctly, these funds can be an important part of many people's financial game plan. But they aren't right for everyone. In this article I want to share what I believe are some of the benefits often associated with prudent mutual fund investing.
1) Professional Management. Rich people have always had easy access to professional money management and financial advice. The thing I like about mutual funds is that they level the playing field for the average investor. When you invest in a good mutual fund you get the advantage of skilled professionals who make it their business to keep up with what's going on with your money. Think about it, where else could your $5,000 or $10,000 get this level of attention?
2) Diversification. One of your best protections against risk may be diversification. But the trouble is, most small investors (those without at least several hundred thousand dollars in assets) don't have enough money to build a truly diversified portfolio. Oh, sure, you could buy a few stocks from several companies -- but what about all the other good company stocks out there? And, what about bonds and money market instruments? By the time you bought a little bit of each security that a fully diversified portfolio should have -- the headaches and transaction fees would be driving you crazy.
That's where mutual funds can come to the rescue. Many good mutual funds hold hundreds of securities -- all in one convenient, easy-to-buy format. When you invest in a single mutual fund, you are getting the investment potential of all the securities within it. Although diversification does not eliminate risk, it may reduce it.
3) Convenience. Most mutual fund companies go out of their way to make it easy to do business with them. In my experience, I have found them to be helpful professionals intent on taking the confusion out of the transaction. Many mutual fund companies also offer a host of features like electronic fund transfer, automatic investing and withdrawal programs, dividend and capital gains reinvestment programs, telephone or web transactions, dial-up fund information, and easy ways to move your money from one fund to another.
4) Quick and Easy Access To Your Money. Generally, fund shares can be bought or sold on any regular business day. Of course, some funds may have redemption fees and other provisions -- read the prospectus. In some cases (i.e., money in certain retirement plans, when gains have been realized, etc.) there may be taxes and/or penalties imposed.
5) Low Minimum Investments. Different mutual funds have different minimum requirements. Some require over $20,000 to open an account. But, this is not the norm. Most companies have very reasonable thresholds -- especially for IRA accounts. Many fund families will allow you to invest with only hundreds or a few thousand dollars.
6) Performance Records and Costs Information Are Readily Available. Mutual funds distribute prospectuses that give all sorts of pertinent data regarding expenses, performance, returns, and so forth. Frankly, I have some personal issues about mutual fund prospectuses, but on balance, I think you will find them helpful.
As with every type of investment, it behooves you to be prudent and thoughtful before investing in mutual funds. Read up. Study. Listen to people who really understand.


Steve Diggs presents the  No Debt No Sweat! Christian Money Management Seminar at churches and other venues nationwide. Visit Steve on the Web at www.stevediggs.com or call 615-834-3063. The author of several books, today Steve serves as a minister for the Antioch Church of Christ in Nashville. For 25 years he was President of the Franklin Group, Inc. Steve and Bonnie have four children whom they have home schooled. The family lives in Brentwood, Tennessee.

A complete financial compendium, 19 chapters
• What you can do today to get out of debt and kill the Debt Monster
• A,B,C's of handling your money God's way
• How to save, invest, and retire wisely
• How mutual funds work
• How to stop fighting over money
• What to teach your kids about money
• Learn how home & car buying, college financing and insurance work.
• How to develop a budget that works-FOREVER!
• Features simple charts, graphs, and easy-to-use forms.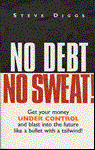 Click here to learn more or to order