The best money I ever spent was...
Candice Atherton

Women's Channel Editor

1999

26 Jul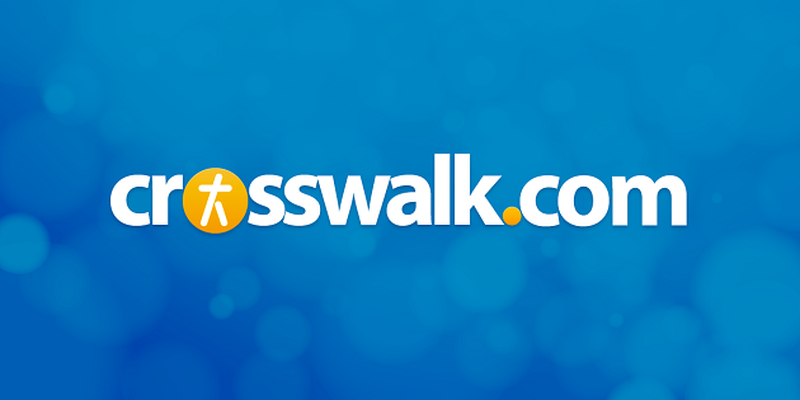 "Money can't buy love."
But "If you don't think money buys happiness, you're shopping at the wrong store."
"You cannot serve both God and money."
But "Money talks."
So which is it? What is the absolute value of money? For some, the subject of money produces dreams of what more money could buy. For others, they are doused with a wave of panic over the fact that they need more money lest they drown in their bills. The range of emotions and opinions on the subject is as wide as the pool of things you can buy with it. So is there an inherent value or some sort of formula to determine what money is worth?
To answer this question, we asked you, our readers, to identify your most valuable expenditures, hoping to get a glimpse of money's inherent value. Here's what you said in our
forums conversation:
THE BEST MONEY I EVER SPENT WAS. . .
Good Times
- OK, we know that you can't buy happiness. But there is little doubt that money well spent can at least secure a good time. As Henry David Thoreau said, "That man is the richest whose pleasures are the cheapest."
". . . Last year, I was in the hospital with a high fever and they had pumped me with a whole lot of pain killers. After lying in bed shivering I was finally well enough to go the cafeteria. I bought a cup of coffee and a sugar-frosted donut. Watching (through the hospital cafeteria second floor window) a soldier (also hospitalized) cuddling his baby with his wife and parents was the only time I can recall having been truly happy. A $1.50 well spent, I'd say. (Or maybe it was just the drugs.)


"We spent $400.00 on a mini-motor home that needed a lot of work, and we fixed it up ourselves with only $100.00 and named it "Sparky". We used it for over a year, and traveled long distances in it. I will always treasure our memories of that camper . . . it was fun praying that we would make it to a campground, then being able to cheer when we got there.


The best money I ever spent would have to be my Glow in the Dark football. It provides hours of great entertainment. It's especially handy when my friends and I don't feel like spending $8 for a movie. We find an open grassy area and play football in the dark. (Best of all, you can turn the football's light on and off!)
"SUCH A DEAL!"
The value of many expenditures is actually in the money you
pay to buy them - our innate search for the ultimate bargain renders certain purchases more valuable than others.
Entertainment Center for $72.00 - "Macy's Clearance Center. . . Traditional pine with a really cool pinkish whitewash finish. It had been dropped from the truck on one corner, and was sitting there --- lopsided. $80 ... with 10% off for Labor Day. I had it fixed for $5. Such a deal!


Car for $900 - "Several years ago I purchased my daughter's 2nd car - a Honda Accord for $900 with 105,000 miles and sold it a year later for $1500. Now I think she is a better car trader (bargain wise) than me.


Spill-proof khakis for $10 - "Forgive me for not being terribly sentimental. I think the best money I've spent recently is the $10 Gap khakis that I got at Frugal Fannies. People who know me will tell you that I've mastered the art of spills. If it's not knocking over a coke, it's dripping spaghetti sauce in my lap... This week's culprit was my favorite black ink pen which managed to leak all over my khakis. I can't get the stain out, so (for the second time), I'm throwing away a pair. Why worry about it when they were only $10, right? At this rate, I can go through 5 pairs for what one pair would have cost. That's what I call a bargain!"
The Eternal - They say that money doesn't last forever, but these investments certainly did.
The best money I ever spent was $65 for the fee of a summer 4-H camp. While it was a great deal of money to me at the time, it was at this camp that some Christian friends of mine led me to the Lord. This small fee certainly paid eternal dividends to me.


As a father of 3, the best money my wife and I ever spent was the $6,000+ each year on our children's Christian education. (home school and Christian school) It was a definite sacrifice, we live week to week, but most definitely worth it. As it says "Train up a child in the way that they should go ..."


The best money I've ever spent was the $9 I used to buy Amy Grant's very first album ... the brown and yellow one that no longer exists. I had seen her perform at Koinonia Bookstore on Music Square in Nashville and thought, hmmmm, I like this. . . The music is still alive and wonderful. Amy's music has been a part of every growth experience in my journey with Jesus. That, to me, is priceless.
Riding the appreciation curve - When you put money down for an investment that returns more money later, that is, by definition, money well spent.
". . . I pastor a church that was bought in 1945 for $50.00 and now the church and land is worth over $100,000 +. It would be hard to do that today!"


The best money I ever spent was the down payment on my bachelor pad, $600. The house rose to $200,000 in value, and all the mortgage payments were paid for by tenants' rent.
Relationships- And even though money can't buy love, it just may be part of the formula. Whether it's a snoring dog or a wife, these are stories with heartwarming payoffs:
"Our best money ever spent was our family boxer, Osa. Canine personalities don't always fit the families who own them, but our dog sure does. She's calm when we're calm, wired when we're wired, and she sleeps when we sleep (although she has to be woken up when she keeps us up with her snoring.) We figure as long as we don't end up looking like her, (jowls flapping in the breeze) we'll be O.K."


"With a plane ticket to Seattle, I went to visit a guy I was seriously interested in. We had the best weekend together, walked along the beaches, and he officially asked me to date him on a romantic, moonlit night underneath the Space Needle in Seattle. We're still together. . ."


"The best money I ever spent was on a plane ticket to visit Washington, D.C., and to meet the man who eventually became my husband. I don't remember now how much the trip cost, but I know that decision will be enriching my life for a long time to come!"
And last but not least, the purchase that became a wife. . .
"I spent $18 dollars to buy 3 hours of a young women's time at the girl's dorm "slave auction" when I was in college. The idea was for the young ladies to clean the guy's dorm room or wash his car, etc., so they could raise money for their dorm to buy kitchen supplies. She was really cute so instead of having her clean my room, which was really messy and would not have endeared her to me, we went out to dinner. Four years later we were married and it has now been almost 20 years and 4 beautiful children later since that day. . . Nothing compares to the infinite return from that $18 investment nearly 20 years ago."

So what have we learned through all of these expenditures? It's difficult to come away with a formula for money well spent. But judging from the wide range of responses, I'm not sure that currency valuations and inflation numbers are as important as we might think. It appears as though the value of money may simply lie in the heart of the spender.