The church: leading by example
Larry Burkett

Co-CEO of Crown Financial Ministries

1999

2 Aug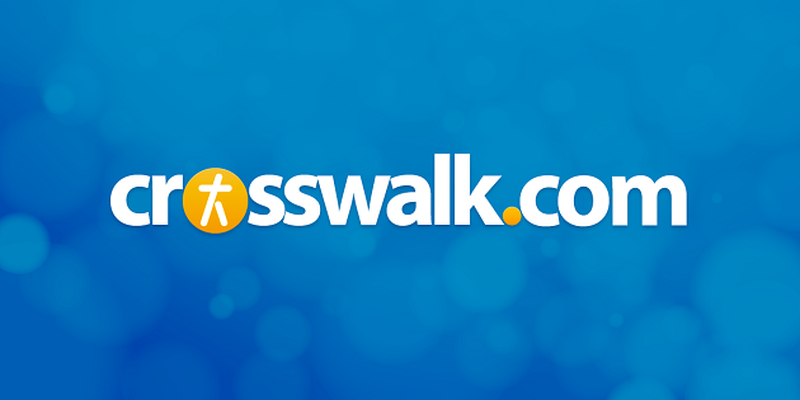 Good stewardship of money is a prerequisite to being used by God for greater service. Churches should be good examples in money management.
Recently, while I was speaking at a conference, a man asked, "Why bother with teaching money in the church? God promises to supply what we need, doesn't He?" His question was actually more of a statement than a question. What he actually meant was that he didn't believe the church should be involved with teaching about money. One of his comments was, "It's best to leave the teaching on money to the experts" (whomever they may be). In actuality, it is because we have left the teaching to the experts that we have strayed so far from God's path.
Scripture does not support the premise that the church should stay out of the area of money. In fact, it teaches that wisdom comes from God (see Proverbs 3:13, 19, 8:10-11). Thus, true wisdom in finances comes only by studying (and teaching) God's Word. Jesus says in Luke 16:10-12 that good stewardship of money is a prerequisite to being used by God for greater things. The way we handle finances is not so much a test as it is a reflection of what we really believe.
Do we Christians really believe that God owns everything? If we do, then we must manage according to His principles. We will be accountable for our stewardship and for the positive or negative witness it provides. Also, God's Word promises that slothfulness will result in loss, but diligence results in gain.
"The soul of the sluggard craves and gets nothing, but the soul of the diligent is made fat"
(Proverbs 13:4). Thus, if God's church is to prosper (materially and spiritually), its funds must be managed well. However, there must be a balance, because too much attention to money will divert the church and make it a servant to materialism.
"No servant can serve two masters; for either he will hate the one, and love the other, or else he will hold to one, and despise the other. You cannot serve God and mammon"
(Luke 16: 13).
THE CHURCH AS AN EXAMPLE
The church discussed from here on refers to the traditional institution, as opposed to the general body of Christ. Any church should be the best possible example of good money management. Satan has been effective within the church, diverting God's people away from using sound biblical principles.
ISSUES ABOUT MONEY
Budgeting:
Should a church have an annual budget? One side says no, a budget removes the element of
faith
and brings the church down to a worldly level. However, quite often a church's creditors feel that the absence of a budget puts the burden of faith on them. The other side of the budget issue is voiced by those who would operate the church just like a business, right down to eliminating the "nonproductive" benevolence program.
Biblically, both extremes are wrong. A budget in itself does not reflect a lack of faith but, rather, good planning (see Luke 14:28-30). But it must not override the spiritual goals of God's church.
Savings Account:
One common question asked is, "Should our church maintain a savings account?" It's not the savings that really matters but the purpose and attitude. There are many references to saving in God's Word (see Proverbs 6:6, 21:20). In fact, a surplus should be normal to a church serving God; after all, God has promised to provide for every good work. But too often the money is hoarded rather than saved. It is not allocated to any needs, present or future, and represents a lack of trust, just as in the case of the rich fool in Luke 12:16-20.
Debt Free:
Perhaps no single issue about the church and money is more controversial than church debt. On one side it is argued that if borrowing is allowable for Christians (and it is within limits) then it must be allowable for the church too. And this would seem to be biblically correct; it is allowable. But does the church settle for the allowable or for the best? We know that God holds Christian teachers to a higher standard (see James 3:1) and deacons and elders are held to a higher standard (see 1 Timothy 3). Since each of these are under the authority of the church, shouldn't we assume that the church is held to an even higher standard?
The church, as an institution, is to be a light of God's truth in a world of darkness. Our world is out of sync with God's Word on borrowing. The evidence is reflected in bankruptcy and divorce, and the sad truth is that the evangelical church has followed the lead of the secular world with debt. Too often, building programs that should be a testimony of God's faithfulness and provision are merely a copy of the world's system called O.P.M. (other people's money). This is not to condemn or judge the leadership in churches that borrow. They are doing what they have been taught. But it's time we taught the truth: God can and will provide what He ordains by providing the surpluses to His people to give at the appointed time.
It's not a lack of money that necessitates church borrowing. It's a lack of commitment to give. Remember, the only source of true written wisdom is God's Word, and you will not find a single instance of God manifesting Himself through a loan.
"And my God shall supply all your needs according to His riches in glory in Christ Jesus"
(Philippians 4:19).
Share Needs:
Many church leaders believe they should never let a material need be known to the congregation. Sometimes this is a deep conviction and is God's will. More often it is the reflection of a misguided notion that sharing needs openly is unspiritual. If that's true, then we would have to count the apostle Paul among the unspiritual. In 1 Corinthians 9:1-14 Paul voiced his right to share in the material rewards of the church.
If the church never lets material needs be known, then the members will also be trapped in that same restraint. The way to determine if this is a conviction from the Lord is that the needs will be met without asking. The common principle delivered in God's Word is expressed by Paul:
"At this present time your abundance being a supply for their want, that their abundance also may become a supply for your want, that there may be equality"
(2 Corinthians 8:14).
CARING PROGRAMS IN THE CHURCH
Every church seeking to serve the Lord should have caring programs established to help their own needy, the needy in their community, and the needy in the world. The first step in any church is to teach God's people what His Word says about their own finances.
The surpluses that the church must have in order to minister to the needy are always available. Too often, Christians are consuming or wasting them. Every church needs a regular program of sharing the biblical principles of managing money (in the home) and practical courses on planning (budgeting, insurance, housing). Once God's people learn God's plan for their finances, the funds will be available to meet legitimate needs.
Statistics prove that, in the average evangelical church, about 20 percent of the people tithe. In the churches we have surveyed, in which a consistent program of teaching God's principles of finances has been established, the percentage is over 80 percent. The average American family spends over $2,000 a year on interest payments alone. If they can just be shown how to become debt-free, a church of 100 families would have an additional $200,000 a year available for other programs.
Benevolence:
Every church should have a benevolence program to help those who have legitimate financial needs. But a benevolence program should not be a "give-away" program. There are definite biblical guidelines for those we are going to help. Every member of any local church should be able to look to the fellowship they attend as an extension of God's provision. They should feel the freedom to stand up and share their financial needs as freely as they would physical or spiritual needs.
Too often a local church's benevolence program amounts to the pastor directing the secretary to write someone a check for food, gas, or rent. That is usually the worst thing to do. Without any controls or follow-up, giving more money is like pouring gasoline on a fire. Also this system doesn't help those who have long-term needs due to illness, layoff, age, or the like. Benevolence is not an event, it is a vital part of ministering within the body of believers and requires several coordinated ministries.
Benevolence Committee - This committee is primarily made up of laypeople who will meet and evaluate needs presented within the church. Often this requires emergency action by one or two members to evaluate needs that result from "drop-ins" at the church office (or parsonage). A well-coordinated committee will free the pastor from the pressures of some emotional appeals. The most effective benevolence committees usually have members with varied spiritual temperaments.

Resource Ministry - To meet the needs of families, resources must be accumulated in advance. This might include food and clothing for a church in the inner city, but it should not stop there. The church should have contact with businesses that can provide part-time or temporary work. One of the most effective ways to test the spirit of people who can't find work is to help them find it.
Many times I have heard someone say, "John doesn't want to work or he would have found a job by now." What they don't grasp is that when normally productive people are suddenly unemployed, especially late in life, it often results in depression, which paralyzes them. They need sound biblical counsel and a helping hand, but not a handout.
Other resources include the availability of legal or accounting advice, medical and dental care, and a number of well-trained financial counselors who will work with these families. Accountability is an essential part of any good benevolence program.
No successful benevolence program will happen until God's people in the local church decide to get involved and make it happen.
"Because of the proof given by this ministry they will glorify God for your obedience to your confession of the gospel of Christ, and for the liberality of your contribution to them and to all"
(2 Corinthians 9:13).