The Latest in Credit Card Offers: Read the Fine Print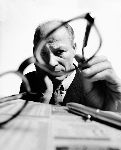 In the first quarter of 2005, a record 1.4 billion credit-card applications were sent via direct mail. That's 5.8 applications per household every month.
So credit-card companies, are we getting just a wee bit desperate? Understandable, I suppose. As a result of the recent changes in the bankruptcy laws, banks and credit card companies are looking at some fairly significant pot holes in their superhighways of profitability.
Even though exact numbers are still out you can take this to the bank: In their desperation, credit-card companies have begun exercising extreme creativity in attracting new customers.
Take Citibank's Simplicity MasterCard for example. The pitch is attention-getting if not amazing. Here's my paraphrase: "No late fees! Hey, look we know you're only human. No one is perfect. So why should you get stuck with late fees just because you're a few days late? Go ahead, pay late. No problem. We'll waive the $39 late fee."
What does offering no late fees say to you? To me it says that paying on time is not critical. It's an invitation with permission to pay late. It's wiggle room.
So what's in the fine print of this Simplicity MasterCard application? First, CitiBank makes it clear that to get your late fee waived you have to make at least one purchase or cash advance each billing period.
Next — and this is huge — even though late fees are waived for regular chargers, cardholders are subject to Citi's punitive interest rate of 30.74 percent APR if they fail to make a payment to Citi when due.
So let me reiterate: Citibank lures you in with promises of no late fees and implied permission to just go ahead and pay late. But when you exercise your new feature that attracted you to this card in the first place, POW! They bump you to 30.74 percent interest, report you to the credit bureaus and your credit score falls to depths unknown.
Since you've been making at least one purchase or cash advance each month more than likely you are carrying a big balance. So now you're stuck. Your feet might as well be ensconced in concrete for the bondage and lack of freedom you must now endure.
I don't know how you characterize this ridiculous offer from Citibank but I call it entrapment. They lure you in with a promise of no late fees and then when you take them up on the feature, they slap you down with an obscene interest rate.

Citibank is not the only creative company out there. American Express recently introduced a new free credit card devoid of any fees including late fees, over-limit fees and balance-transfer fees. However, cardholders who make two late payments within a twelve-month period (clearly taking advantage of the fee-free freedom) are subject to AmEx's punitive annual percentage rate of 28.74%.
These new credit card offers are perfect examples of this important principle: What the big print giveth, the small print taketh away.
Now about those billion and a half credit-card applications going out every three months in the U.S. I didn't get even one in all of the 2005. That's because I opted out from having our information sold for marketing purposes.
If you, your spouse or your children are receiving unwanted credit-card solicitations, you can call (888) 5OPTOUT (a simple automated process ), or visit www.optoutprescreen.com.
By doing so, you can opt out of most, if not all, future mailings.


"Debt-Proof Living" was founded in 1992 by Mary Hunt. What began as a newsletter to encourage and empower people to break free from the bondage of consumer debt has grown into a huge community of ordinary people who have achieved remarkable success in their quest to effectively manage their money and stay out of debt. Today, "Debt-Proof Living" is read by close to 100,000 cheapskates. Click here to subscribe.