The way we work
Larry Burkett

Co-CEO of Crown Financial Ministries

1999

22 Nov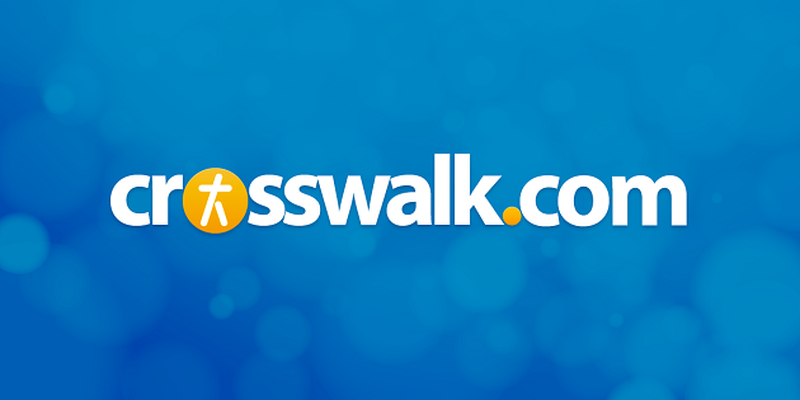 "Whatever you do, do your work heartily, as for the Lord rather than for men; knowing that from the Lord you will receive the reward of the inheritance. It is the Lord Christ whom you serve" (Colossians 3:23-24).
In addition to supplying our physical needs, work plays a very important role in our spiritual lives, as believers. It provides the opportunity to put into practice spiritual principles that would otherwise be mere academics. A Christian can study every passage in the
Bible
dealing with serving others and read every biography on those who were noted servants, such as George Mueller, and still not really understand the principle of surrendering rights.
On the job, however, the opportunity to yield our rights presents itself every day. The way we do our work day by day provides the best exterior reflection of our commitment to serve the Lord in a real, physical way. It doesn't matter whether that work is in the home, on an assembly line, or in a corporate office. Our true Christian beliefs will be reflected more clearly there than in any other environment outside of immediate family relationships.
The chain of relationships from family to work is so intertwined that the apostle Paul listed them as a series in Colossians 3: first, husband-wife relationships (verses 18-19); second, parent-child relationships (verses 20-21); and third, authority-work relationships (verses 22-23). Paul knew that unless a Christian had all of these managed properly, his or her life could not manifest joy, peace, or contentment. A great deal of teaching is available now on the first two areas: marriage and children. However, little has been written on an equally large area of difficulty: work.
Current Attitudes
For too many Christians, work is a necessary evil. For others, it is an area of worship. Obviously, both are extremes and represent a spiritual imbalance. Many Christians view their jobs with drudgery. Literally, it's just a means to earn money so they can enjoy themselves. They are dissatisfied with their vocation, disgruntled on the job, and resentful of others' successes. A byproduct of all this mental anxiety is quite often fatigue on the job and restlessness at home. To compensate, they fill their lives with endless outside activities. For the nonbelievers, these activities include hunting, fishing, boating, and skiing. For the Christian, it may be church activities and civic functions. None of these activities is bad in itself; in fact, they are quite good unless the activities are a substitute for the lack of fulfillment at work.
Somehow Christians have been duped into believing that work is a secular activity and, therefore, one shouldn't expect to feel spiritual about a job. This attitude destroys our greatest area of outreach and witness. Christians who view their work as a chore don't have much of a witness on or off the job. Proverbs 22:29 says,
"Do you see a man skilled in his work? He will stand before kings; He will not stand before obscure men."
Resentment
It is amazing how clearly spiritual problems are reflected on the job. I was teaching at a company meeting one time, and after the meeting one of the employees cornered me to let me know how oppressed he was. It seemed that everyone else received bigger raises and better promotions, but he always did the most work. He went on and on until I told him I had to go. On the way out, the owner told me he felt the man could be a key employee, but he always got his feelings hurt about decisions even remotely affecting him, and he was resentful of anyone else's recognition. It was obvious that he had a spiritual problem that was being reflected in a physical way.
Such problems are not unique to industry alone. The leader of a large Christian organization once related that he had less trouble with employees when he was in business than he did in the ministry. He said, "I once naively thought that I could deal with Christian employees differently. On the contrary, in great part they see the other employees as competitors, and if I do something extra for one many of the others resent it." It would seem that we failed to teach Christians that the job is an extension of their walk with the Lord, not isolated from it.
Biblical Admonition
It is fortunate for all of us that God's Word is both simple and complete. No subject affecting our lives is left to our own imagination. Those who are resentful about the success of others, whose feelings are hurt because of the lack of recognition, or who use jobs as their alter egos all suffer from the same spiritual malady: they are in service to men instead of to God. Unfortunately, men will always fail; fortunately, God never will. If a Christian approaches a job with the attitude that some person must recognize him as "better" or "best," there almost always will be disappointment, because the first time the boss forgets to show appreciation, resentment creeps in.
Praise of Men
To get the praise of men is not difficult in business. Just do what they want, when they want it, and how they want it. The trick is guessing what, when, and how. One bad guess and the praise is gone. It might require dropping a bomb on your coworkers from time to time, because if you're to get the praise of men, you certainly can't allow someone else to get it.
"And He said to them, You are those who justify yourselves in the sight of men, but God knows your hearts; for that which is highly esteemed among men is detestable in the sight of God "
(Luke 16:15).
It is interesting to note that the workers whose bosses praise them most highly are usually the ones who require the least praise. It takes a lot of energy to remember to praise someone for everything he or she does right. What a joy it is when a boss finds a quiet, efficient, self-starter who continually looks after the interest of other employees. Those qualities are so rare that the boss is torn between promoting that person and keeping him or her at the present job because it's so easy to get the work done.
I have found a common characteristic in Christians who don't rely on praise from others: they take literally the principle of work in Colossians 3:23-24.
"Whatever you do, do your work heartily, as for the Lord rather than for men; knowing that from the Lord you will receive the reward of the inheritance. It is the Lord Christ whom you serve."
The key is that they look to the Lord for their rewards, and in doing so they find His standards of conduct are so much higher than men's that they surpass any bosses' expectations. It isn't that they don't want continual praise; they don't need it.
How to Break the Trap
Be Honest - The first step is to confess to (agree with) God that any attitude of resentment, ego, pride, or praise is unacceptable and needs to be corrected. "If we confess our sins, He is faithful and righteous to forgive us our sins and to cleanse us from all unrighteousness" (1 John 1:9).


Admit Openly - The next step is to seek the forgiveness of those who may have been offended or hurt. Acknowledge this as a personal weakness and ask their help in detecting and correcting it in the future. Galatians 6:2-3 says, "Bear one another's burdens, and thus fulfill the law of Christ. For if anyone thinks he is something when he is nothing, he deceives himself." A word of caution is necessary here. Do not expect everyone to appreciate or understand your actions. Remember that you serve Christ and not others. It is for your relationship to Him that you need to correct the problem. This is equally true of a housewife whose husband and children seemingly never appreciate her. Correct your attitudes and actions, and leave the results to God.


Take Correct Action - Satan's greatest weapon is defeat, but God's greatest promise is victory. When you find that the original problems have returned, never allow yourself to dwell on them. Confess them again--publicly if necessary. Many times a little ego deflation is necessary to make a commitment firm. This will also require that you forgive any offense that someone else commits against you. "Bearing with one another, and forgiving each other, whoever has a complaint against any one; just as the Lord forgave you, so also should you" (Colossians 3:13).


Spiritual Renewal- Since the problems are spiritual, the solution must be spiritual also. The only source of spiritual renewal is from the Holy Spirit. Examine your daily spiritual life honestly. Do you spend time regularly in prayer and the study of God's Word? Even the most determined Christian will develop spiritual anemia without regular spiritual food. Group prayer, conferences, and church are not a substitute for a personal relationship with God. If Christ needed to withdraw and be alone with God, we must also. "And do not be conformed to this world, but be transformed by the renewing of your mind, that you may prove what the will of God is, that which is good and acceptable and perfect" (Romans 12:2).
Summary
As Christians, we have the tendency to live too much by feelings rather than by fact. When our feelings are hurt, it is because we expected more than God promised us. As Christians, God promised that we would be servants in this world. Matthew 20:26 says, "It is not so among you, but whoever wishes to become great among you shall be your servant." Sometimes we want to skip over such passages and pretend that they don't apply today. The truth is, every Christian must decide that the whole Bible is applicable--both the blessings and the prerequisites. Being God's emissary on the job is not difficult; it's impossible. Only by yielding our rights to Christ can the world really get a glimpse of Him through us.
"Whoever exalts himself shall be humbled; and whoever humbles himself shall be exalted"
(Matthew 23:12).
The only way a Christian can avoid the traps of ego, pride, and resentment is to know that God is in total control of all circumstances and strive to please Him. If worldly acclaim and success don't come by way of serving God, then we know that our rewards have been placed in trust in God's Kingdom.
If you are considering changing jobs or careers right now, let Larry Burkett's Career Direct guidance program lead the way. Purchase Career Direct between now and the end of November and receive a free crosswalk.com cap! If you would like to take an online tour of Career Direct, click here.