Thomas Kinkade: the man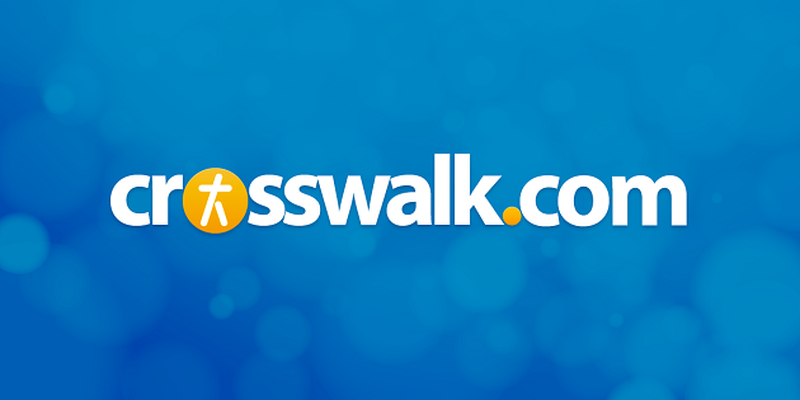 Even if you don't know his name, you've no doubt seen his work. From canvas originals valued as high as $500,000 to limited edition prints, Bradford collector plates, and quality items as affordable as a refrigerator magnet, the luminous, engaging style of America's best-selling living artist is fast becoming as distinctive and recognizable as that of his hero, Norman Rockwell.
Just who is the artist behind the half-billion dollar phenomenon that in barely ten years has changed the very paradigm of selling art, making serious collectors out of ordinary folks? A 42-year-old happily married father of three, the
pride
of Placerville, California, Thomas Kinkade.
Make that Thomas Kinkade, Painter of Light. It's appropriate that his title has its own copyright, but it's not necessary for the identification. Kinkade's astonishingly popular images are filled with and fueled by light, whether it's glowing from a country cottage window or reflected on the surface of a Venetian canal on a fall afternoon.
People like Diane Winters, whose affinity for the art of Thomas Kinkade runs deeper than the "it matches my sofa" philosophy of many Americans. For Winters, the inviting warmth of a Thomas Kinkade cottage scene provided hope and healing through the tragic deaths of her daughter and a son, her own battle with breast cancer, and months of dark depression.
"When things got so terrible that I felt like I didn't have the strength to go on another hour, I would look at that picture and focus on the light in that window. And every time, that was the thing that let me know that God still cared, that I did have a home, that I was loved. I really think Mr. Kinkade's picture literally saved my life."
Thomas Kinkade is moved, but not surprised, at hearing the story. "It never ceases to amaze me, and I'm so thankful, but we hear that sort of thing all the time," he says. "People draw strength from the images, and that's why I do them. Art does have the power to change lives, to allow people to glimpse attributes of God in creation."
It's not exactly what you might hear coming from the artists that frequent Manhattan cocktail parties, but Thomas Kinkade is a rare specimen: an angst-free artist, enjoying commercial success on an unprecedented scale, who'd rather take his family for a long hike in the Sierras than shmooze an art critic in New York.
You could call him the John Grisham of the art world: a wildly popular artist who readily admits he isn't gunning for elitist acceptance (although Kinkade's work is beginning to convince the critics that he will have a place in American art history on stylistic merit as well as commercial success). As Grisham re-introduced popular fiction to millions of new readers, Kinkade is making amateur art collectors of those who hadn't ventured into a museum or gallery since their fifth grade field trip.
"I think that's a fair parallel," says Kinkade. "As far as the sheer numbers go, I'd also compare my situation to Billy Graham, in that he knows there's nothing unusual about him. There are better preachers, but he's just anointed. It's so obvious God has his hand on him, for his work to have had such an enormous reaction."
Like Reverend Graham, Thomas Kinkade will explain the cultural phenomenon of his own success in spiritual terms. "Whatever talent I have, God gave me. When I work, I have no illusions that the painting is anything that comes from me...I see what is developing, and I see God's hand in it."
Today, he continues to live a surprisingly placid life, as a matter of necessity and choice.
Faith
and family come first, and the art springs from the creative force nurtured by that "dynamic equilibrium of the soul" that comes from simple living, a philosophy he gently propounds in his book written with Anne Christian Buchanan, Simpler Times. "Creativity is woven into the fabric of simpler times," he writes. And so is play. "No matter how old I grow, a part of me will always be Tom Sawyer...and I don't apologize for that."
Maybe it's the Tom Sawyer in Thomas Kinkade that accounts for his slow, relaxed vision of simple things, like the way light dances on the river or the welcoming look of a well-worn garden gate. Like a Kinkade painting itself, the artist reveals more and more of himself as you study him--more accurately, as you experience him. These days, the many facets of the man are as varied as the dappled colors on his canvas. He paints, always, of course. He keeps an interested eye on his ever-expanding, publicly-traded company, Media Arts Group, Inc., while he continues to write wildly popular books on the artfully-lived romance of life, and most recently, packs out convention halls in major cities in his latest role as a motivating speaker on behalf of the traditional family.
Still, Thomas Kinkade is a man who practices what he preaches--living by his self-imposed limits that reflect his Christian commitment to his wife, his daughters, and his larger family of faith. His work, and the success it has brought him, is nothing short of phenomenal, unlike anything the American art world has ever seen. Most importantly, to Thomas Kinkade, it is the profound and extraordinary impact of his art--its vision of light, simplicity and the spiritual nature of a created world --that resonates so deeply and widely in the lives of so many.
Click here to read Thomas Kinkade: the painter.