Three Ways to Get It Right with Money
Steve Diggs

Personal Finance and Life-Skills Coach

2011

25 Nov

COMMENTS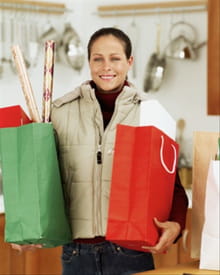 As I travel this country presenting the No Debt No Sweat! Christian Money Management Seminar, I am sometimes overwhelmed by the way God's kids seem to be in as much money trouble as our unsaved friends. Nationwide Christians are struggling to get it right with the money. 
There are three lessons that might turn this predicament into a fruitful learning and growing opportunity.
James, put a high premium on wisdom. (see James 1:5)  Today, there seems to be confusion between wisdom and knowledge. They both have their place — but they are not synonymous. Knowledge is what tells us that a tomato is a fruit. Wisdom is what tells us not to put a tomato into a fruit salad. 
Today's world has plenty of knowledge but a dearth of wisdom. The smart people of today's financial world have had their turn at things, and now we are in trouble. Maybe it's time to rethink the fundamental tenets of our beliefs. Wisdom speaks to this. It says whenever someone gets something for nothing, there will eventually be a disproportionate price to be paid.
Solomon, King David's number one son, was fond of saying, "There is nothing new under the sun." It seems to me that there is nothing "new" about our contemporary culture. While I would agree that the names and players are different, the root cause is the same. It pivots on the three things that John warned the early Christians to guard against, "For all that is in the world, the lust of the flesh, and the lust of the eyes, and the boastful pride of life, is not from the Father, but is from the world." (1 John 2:16)
We would serve ourselves well to remember that the best financial teaching is in the Bible. I call it "Money 101." It comes from a man who knew how to live with and without prosperity. Paul shared with his young protégé Timothy the secret to dealing with money in 1 Timothy 6:17-19: 
"Command those who are rich in this present world not to be arrogant nor to put their hope in wealth, which is so uncertain, but to put their hope in God, who richly provides us with everything for our enjoyment. Command them to do good, to be rich in good deeds, and to be generous and willing to share."
Note the three things Paul tells rich Christians to do. (By the way, if you have a bathtub in your home—comparatively speaking—you're a rich Christian.) 
1. Don't be prideful and arrogant. Wealth doesn't make one person better than another. 
2. Don't put your trust in your 401(k) plan. As we've all seen, dollars in the bank do not guarantee anything. 
3. Enjoy your wealth, but be ready to share it at the drop of a hat. 
You may be thinking, "That was fine in the day of well-drawn water and one-room houses with no electrical outlets, but it is far too simplistic for our modern, complex world."
I disagree. Paul's words from the ancient world are every bit as relevant as the headline on the Wall Street Journal sitting next to my computer. His teaching drills to the very core of who we are and how we think. It gets back to what I mentioned a moment ago: appreciating the difference between knowing (knowledge) a lot about wealth and being wise enough (wisdom) to use our wealth properly.
Steve Diggs has presented the No Debt No Sweat! Money Management and ReTooled & ReFueled Essential Life-Skills Seminars over 500 times at churches, colleges, conferences and other venues nationwide. Visit Steve at www.NDNS.org, www.RetooledAndRefueled.com or www.SteveDiggs.com or call 615-834-3063.  Today, as the author of seven books Steve is a TV commentator and fulltime speaker.  For 25 years he was President of the Franklin Group, Inc. Steve and Bonnie have four grown children whom they have home schooled.  The family lives in Brentwood, Tennessee.