'Tis The Season to Be Financially Savvy
Deborah McNaughton

Consumer Credit Advocate

2003

22 Dec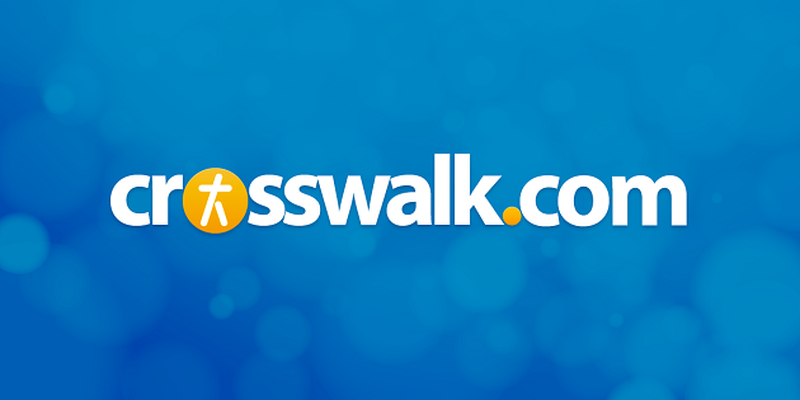 The holiday season has arrived. It seems like we just recovered from the last holiday, and poof! It's here again. Maybe it just seems like yesterday, because you just paid off your last credit card bill that had last year's holiday gifts charged on it. This year you're going to do things differently. You promised yourself you were not going to get into debt again. So what can you do?
It's simple. Make a plan and stick to it. Don't fall prey to the credit card companies and stores offering great deals. Let's put together a game plan for you to follow.
Prepare a Budget
Prepare a budget for your time and your money. Establish an overall spending limit on everything you plan on purchasing. When planning for the holidays, most people overspend by hundreds of dollars. That's because their budget only includes gifts to purchase, and not all the other miscellaneous things such as entertainment, baking supplies, gift wrap, clothes for the holidays and so on. These are the items that will cause you to go over your limit. Be sure and include in your budget each item so that you aren't surprised.
Pay Cash
Try and pay cash for all your purchases. By charging, you are only prolonging the payments and actually paying more for your purchase. You may have to spend less on your purchases by only using cash, but it's worth it. You will come out of the holidays without new debt.

Shopping Tips to Get Great Deals
Watch the newspapers for sales. Many of the stores are offering outrageous discounts such as 30% to 75% off of the original prices. You may have to arrive for the early bird deal, but go for it. My daughter and husband hit an early bird sale at a toy store and saved 50% and more. I won't mention they left at 6:00 a.m. and found at least 500 people shopping already, and a 45 minute wait in line to check out. But, they shopped smart, had a great breakfast at 8:00 a.m. and came home and slept.
Don't buy the first thing you see. If you find something you think you want to purchase, have the sales clerk hold the merchandise and keep looking. Check out other stores in the center and see if they have the item at a cheaper price. Do some comparison shopping. By looking around, you may find something you like better.
Visit your discount stores, second hand stores, swap meets, and garage sales to see what kind of bargains you can get. Many second hand stores and garage sales have items that still have price tags on them from the original owner who never wore the outfit or used the item. If you see a flaw on the item you are purchasing at a store, ask the clerk or manager to discount the price. In most instances, they will.
If you see the same item for a lower price at another store, let the merchant know and ask if they will beat the price. It doesn't hurt to get a price war going. Ultimately, you will be the winner.
If You Have to Use Your Credit Card
All right! If you must use your credit card, use one or two of your lower interest rate cards. On an index card or registry, write down every purchase you make by using your charge card. By doing this you will know how much you need to save to pay the balance off when the credit card payment comes due.
If you can't pay the credit card off in full, make sure you pay it off as soon as you can. By keeping a rolling balance, finance charges will be added each month until your balance is paid off. These finance charges will eat up the savings you had when buying sale items.
Don't Get Suckered In
Don't let the creditor out smart you when making a purchase. When you go to the check out stand and see a sign that says, "Receive an additional 10% discount by opening a charge account today", don't do it!
The creditor knows that the majority of people don't pay off their credit card purchases in full at the end of the month. That's what the creditor is hoping for. Why? Because the creditor will make money on the finance charge each month that you don't pay off the balance.
Most department stores charge 20% to 22% interest rates. By not paying off your balance in full each month, the 10% savings you took on the merchandise is gobbled up by the high interest rate of the credit card.
Another thing you don't want to get sucked in to is the credit card statement you receive in the mail that congratulates you for being such a great customer and allows you to skip your next payment. Don't buy into that. Make the payment anyway. By skipping the payment (with their blessing), the finance charge is still accruing which will increase your balance.
Remember! Credit card companies are not your friends. They don't offer something for nothing. They will always benefit financially. When a purchase is made, most of the credit card companies are charging the merchant a certain percentage of the purchase (excluding department store cards). So the creditor is paid something whether you pay your balance off or not.
Deferred Payments
The newspapers are filled with advertisements from companies offering deferred payments. Before you get too excited about having a deferred payment until 2003, look down at the fine print and see what the catch is.
Many companies will begin accruing finance charges on a deferred purchase immediately. These finance charges are added every month so by the time you start making payments, your balance will be higher than your original purchase. Always read the fine print on any type of credit you obtain.
Debt Management
If you find you are over-extended before the holidays, for goodness sake, don't add more debt! You may be falling behind in your payments already and need help or know you are over-extended. The best gift you can give yourself is contacting a debt management company to help you lower your monthly payments. The money you save each month can go towards next year's holiday fund, or to start a savings plan, or better yet to breathe a sigh of relief from the heavy burden of debt. A great company to contact is Cambridge Credit Counseling Corporation at: 800-897-2200 ext. 758.
A Time For Giving
One of the most satisfying things you can do during this holiday is reach out and help someone in need. This year, with all the job lay-offs and uncertainty in the economy, as well as September 11th tragedy, there are many hurting people.
Even if money is tight, find a way to share what you have. This doesn't have to be just with money -- it could be volunteering your services to your church, senior citizens home or other groups who need your help.
Spend extra quality time with your friends and family and let them know they are loved. Gifts are great, but the greatest gift you can share is your love with those who love you. Remember the reason for celebration is the birth of our Savior, Jesus Christ.
Copyright 2001 by Deborah McNaughton. All rights reserved. Reprinted with permission.

Deborah McNaughton, a consumer credit advocate and licensed real estate agent, is the founder of Professional Credit Counselors and the author of several books on credit, including The Insider's Guide to Managing Your Credit and All About Credit: Questions (and Answers) About the Most Common Credit Problems. She also wrote the Credit Repair System, a business opportunity manual for starting a credit counseling business. Deborah gives credit and financial strategies seminars focusing on finances, hope and encouragement, and is a popular radio talk show guest. To find out more about Deborah's ministry, visit her web page, www.financialvictory.com.

Click here to purchase Deborah's books at CBD.