Topsy-Turvy Times for Income and Jobs
Deborah Nayrocker

Crosswalk.com Contributor

2009

3 Jun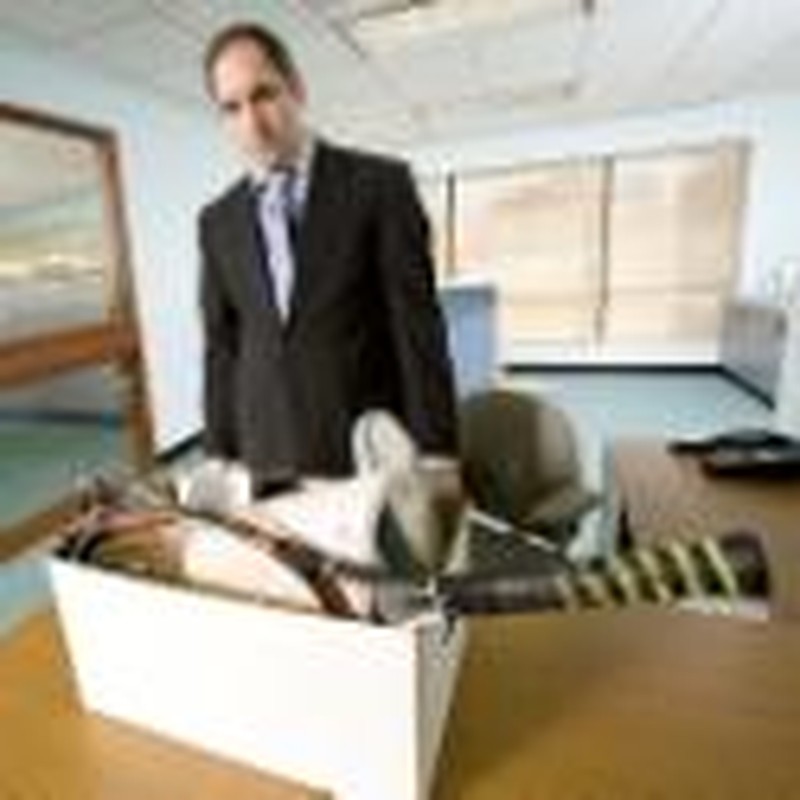 Signs indicate we are in for a long haul of challenging economic times. Industries and businesses across the U.S are dealing with the economic decline. Industry downsizing by nearly every industry outside of health care is afflicting American families. Unemployment will likely peak in 2010, according to Federal Reserve Chairman Ben Bernanke.
It appears the economic crisis began with excessive consumer debt, particularly high amounts of mortgage debt. New homeowners took out trillions of dollars in loans. Many of them had few assets and lower income. Former Federal Reserve Chairman Alan Greenspan referred to "irrational exuberance" as driving speculative bubbles. The mortgage bubble has burst, leading to a collapse in the economy.
Some financial institutions over-leveraged their assets and made risky loans. They did not use ethical or sound financial practices. The financial system has taken a hit from the housing bubble, incurring losses. Banks and financial services incurred huge losses on securitized loans. This is making it more difficult for consumers and firms to borrow.
Falling income
Thousands of employers are struggling to stay in business. With fewer customers and sales, employers are cutting expenses to help make ends meet. Some employees are working fewer hours or having reduced workweeks. Growing numbers of employees are agreeing to a wage or salary freeze.
The global outplacement firm Challenger, Gray & Christmas surveyed 100 human-resource professionals in a January poll. Imposing pay cuts and capping wages has been rare up until this current recession. Yet 27.2% of the companies recently surveyed said they were requiring a salary cut or freeze (WSJ, 4/9/09).
Employers are looking for ways to cut costs. For example, USA Today is requiring unpaid furloughs for a large number of its employees. Saks is cutting merit raises and is no longer matching contributions to its 401(k) plan. Caterpillar says it is cutting executive compensation by up to half and not increasing wages for support staff and managers. FedEx is slashing senior executive pay and suspending 401(k) contributions (Money and Markets, 1/22/09).
In February 2009, consulting firm Watson Wyatt Worldwide Inc. polled 245 U.S. companies on how they're weathering the recession. A majority, 65%, said they had cut jobs or were cutting jobs in the future. Some companies said they had mandatory furloughs (17%), and others offered voluntary furloughs (19%), according to The Wall Street Journal (4/13/09).
An increasing number of employers are experimenting with furloughs, hoping to avoid layoffs. With week-long furloughs, in many states hourly employees can keep benefits. Employers win by retaining productive and highly skilled workers, avoiding rehiring and retraining. By offering furloughs, employers also avoid paying severance costs.
Unemployment
With company earnings disintegrating, firms are cutting losses with layoffs. Some economists predict unemployment could reach double digits.
Job losses are taking place in many different sectors: manufacturing, financial, and services. Even state and local governments are cutting thousands of jobs to balance budgets. Jobs in education and nursing, traditionally filled by women, haven't been affected as much as jobs in other sectors.
Some companies are hiring as they fire. Peter Cappelli of Wharton School, University of Pennsylvania, has been following this trend. He says that, "in past decades, many employers retrained and relocated underused workers. Now they've discovered that you can restructure even faster by laying off and hiring" (WSJ, 5/11/09). Among the companies firing and hiring are Boeing Co., Microsoft Corp., IBM Corp., AT&T Inc., Yahoo Inc., and Time Warner Inc. As shifts take place in industry, these employers are hiring for other needed work skills in other locations.
Retirees Affected by the Recession
Retirees have less income, with losses from stock funds. Hoping they would retire in comfort, they are faced with a bear market that will likely be around for awhile. Retirees are finding they can't count on a steady stream of retirement income, as they had hoped. Some pension plans are not providing adequate income, as planners assumed they would.
Interest income is being cut to almost nothing. Stock market investors are finding they can't always count on having stable yields. Stock dividend income is being delayed, reduced, or canceled. Stock losses have eaten into incomes (Money and Markets, 2/2/09).
Be Proactive and Survive a Layoff
Many families say they are scaling back on spending as a result of less income and uncertainty about possible layoffs. Some are selling furniture and other items in yard sales or on the Internet. Financial planners suggest scaling back on cable TV, restaurants, and other discretionary spending.
Even if you haven't lost your job, develop a plan for dealing with pay cuts or unemployment. Strategize ways to manage financially. By dealing with this immediately, financial stresses can be minimized. When you plan ahead, you won't let fear and panic control your actions.
Along with developing a plan, save toward an emergency fund. Aim for three to six months of living expenses.
If you do become unemployed, take these important steps:
1. Talk to your family about your job loss and inform them that expenses will temporarily need to be cut. Make a realistic new budget. Look at your spending.
What are your needs? Real needs are food, clothing, and shelter.
What are your wants? Figure out all the ways that you can cut back. Can you ride a bus, bike, or walk to get to your destination? Can certain food purchases be eliminated, especially those with no nutritional value (sodas, snacks)? What entertainment habits need to change to cut costs?
Even if you have an emergency fund, you don't know how long you'll be unemployed. Once you make a budget, stick to it. Avoid foreclosure and bankruptcy.
2. Collect all the credit cards from family members to stop credit card use. Avoid new debt. Resolve to use cash or debit cards instead.
3. Apply immediately for unemployment benefits. Find out how to file in your state at http://www.careeronestop.org/.
4. Make sure you have health insurance. Many laid-off people qualify for COBRA health insurance coverage, where they're covered for 18 months by their previous employer. Coverage is available to anyone whose company provides COBRA, who was laid off between Sept. 1, 2008 through the end of 2009. Employers and employees can find out more at the Department of Labor's Web site at http://www.dol.gov/. You can search for affordable medical insurance plans at http://www.ehealthinsurance.com/. Or to find out if you're eligible for government programs such as SCHIP and Medicaid, go to http://www.statehealthfacts.org/.
5. Find another job as quickly as possible. Network with people you know and all the contacts you have. Don't limit yourself to searching online. Take a fresh look at your skills. Find places and jobs where your expertise, work, and training can be valued. Prospective employers want to know what you did in your previous job, and what you are qualified to do for them. Update your resume and go on practice interviews.
Finally, remain optimistic and flexible. Things will get better. There is light at the end of the tunnel.
Copyright 2009 Deborah Nayrocker. All rights reserved. Permission to reprint required.
---
Deborah Nayrocker is the author of The Art of Debt-Free Living and Living a Balanced Financial Life.