Understanding Your Credit Reports and Scores
Steve Diggs

No Debt No Sweat! Christian Money Management Seminar

2008

31 Mar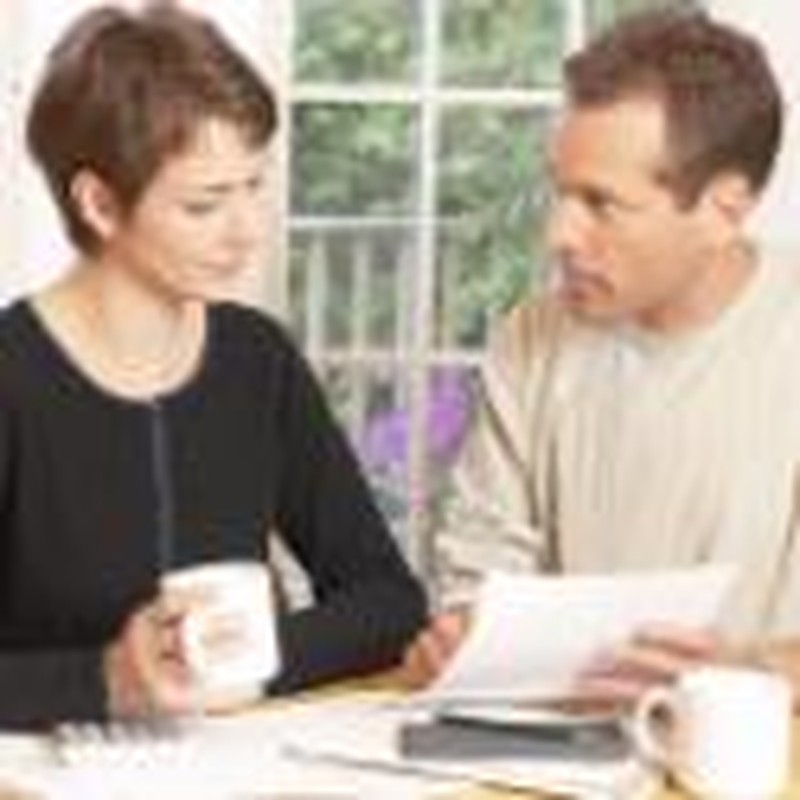 March 31, 2008
If you've ever hosted or attended one of my No Debt No Sweat! Christian Money Management Seminars, credit reports and scores are topics I cover thoroughly. It seems that people from San Diego to New Jersey from Seattle to Fort Lauderdale are confused about what their credit reports contain and how their credit scores impact them. Lots of people want to know what they can do to improve their credit scores. Others want to know how to correct errors on their credit reports. So, in an attempt to bring some clarity to all this, let me cover some of the basics.
As a beginning point, it is important to understand that your credit reports and your credit scores are different animals. They certainly are related, but different nonetheless. Credits reports are just that — a listing of your credit involvements and how you have honored your debts. These reports are built with information collected by, and maintained at, three major companies: Experion, TransUnion, and Equifax. On the other hand, your credit scores are calculated by an organization named Fair Isaacs Company (FICO for short.) Actually you have three different FICO scores each based on the information FICO harvests from Experion, TransUnion, and Equifax.
Down to Your Credit Report Specifics
It is wise to check your three credit reports annually. This will help you know your credit standing and be aware of mistakes and incorrect data that these reports often contain. Some people believe that it is enough to check with any one of the three. I disagree. While they all have a lot of overlapping information, they usually have some differing information as well. It pays to get your individual report from all three agencies. And, since Congress made it the law to allow each of us to get one free annual credit report from each of three — why not do it? And, speaking of getting your free credit reports, I don't recommend using some of the credit report offers you hear advertised. Some of these are thinly disguised efforts to get more info about you or, otherwise, get into your pocketbook. The best site I've found to get all three of your credit reports is at http://www.annualcreditreport.com/.
NOTE: It might not be best to get all three of your credit reports at the same time. Instead, you may prefer to request one about every three or four months. These days there is more and more credit and identity fraud. By requesting a report about every quarter, you're more likely to find out if someone is "monkeying around" with your credit sooner rather than later.
If you find incorrect data on your credit report it is wise to contact that reporting agency immediately. In most cases the reporting agency then has thirty days to do one of two things: either remove the inaccurate information from your report, or have the creditor revalidate it and leave it on your report. (If the latter happens, then you will need to communicate with that creditor and ask them what you need to do to get them to give you a more favorable report.) Also, it is wise to follow up your verbal or email communication to the credit reporting agency with a letter repeating all the pertinent details, including the time and date of your contact, and who you spoke with — and don't forget to remind them that you have turned on the thirty-day clock expecting them to conclude the dispute in a timely manner. Be sure to send this letter with a return receipt request — so you'll have proof that they received it.
Also, be sure that they have your details right, too. Be sure your name is spelled correctly and the address is right, etc. Getting back to the identity fraud issue, if you see some odd data, like an incorrect address — get excited! That could be an indication that someone has already set up a fraudulent account in your name.
And What About Your Credit Scores?
As I mentioned, you have three different credit scores developed and maintained by FICO. The reason there are three scores is because FICO builds a separate score for each of us based on the info they receive from each of the credit reporting agencies (Experion, TransUnion, Equifax.) These scores range from a low of 350 to a high of 850. While there are competing credit scoring companies, FICO scores are the gold standard that most banks, mortgage companies, and other lenders use to determine your credit worthiness. For most people, their three FICO scores are slightly different, but fairly close.
The national average FICO score is about 675. That's okay, but not great. Why? Because your FICO scores can greatly affect not only whether you will get a loan — but also what its interest rate will be. A recent report by FICO shows that a couple making a thirty year mortgage loan for $300,000 can save a lot of money with a higher score. For instance, if your FICO score is 675 (about the average) you'll be charged an interest rate of 6.225% and pay $1,842/month. But a couple with a FICO score of 760 might expect to get the same loan at 5.719% leading to a monthly payment of only $1,745. That's a savings of over $37,000 during the term of the mortgage!
Unlike our credit reports, FICO scores aren't free. But if you'd like to know what yours is, go to http://www.myfico.com/ and be prepared to pay about $48.
Another Reason Why Christians Should Be Concerned About Their Credit Reports and Scores
Sometimes when people read my articles or attend one of my No Debt No Sweat! Seminars they wonder, "Why is Steve telling us how to improve our credit ratings while, at the same time, discouraging a lot of borrowing?"
As I mentioned above, there are practical reasons like being able to obtain lower rates on legitimate debts like mortgages. Other practical reasons for a good credit standing is because these days everyone is pulling your credit information. Next time you apply for a job there's a good chance they'll check your credit records. Homeowners and auto insurers are checking credit data to determine premium levels. And, military bases are now checking credit information as they determine clearance levels for their personnel.
But there is another reason why Christians should be particularly concerned about their credit standing. It has to do with character. I know we live in a culture that shrugs its collective shoulders at honesty and integrity. After all, they reason, if things get tough just file for bankruptcy. But the Bible teaches Christians to live to a higher standard:
"The wicked borrows and does not pay back." (Psalms 37:21a)
"But let your statement be 'Yes, yes' or 'No, no'; and anything beyond these is of evil." (Jesus in Matthew 5:37)
So, simply put, we Christian should be people of good character — thus we should have reasonably good reports and scores.
---
Steve Diggs
presents the No Debt No Sweat! Christian Money Management
Seminar at churches and other venues nationwide. Visit Steve on the Web at www.stevediggs.com or call 615-834-3063. The author of several books, today Steve serves as a minister for the Antioch Church of Christ in Nashville. For 25 years he was President of the Franklin Group, Inc. Steve and Bonnie have four children whom they have home schooled. The family lives in Brentwood, Tennessee.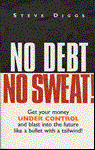 A complete financial compendium, 19 chapters
• What you can do today to get out of debt and kill the Debt Monster
• A,B,C's of handling your money God's way
• How to save, invest, and retire wisely
• How mutual funds work
• How to stop fighting over money
• What to teach your kids about money
• Learn how home & car buying, college financing and insurance work.
• How to develop a budget that works -- forever!
• Features simple charts, graphs, and easy-to-use forms.
Click here to learn more or to order.