What if you had $1.3 million?
Candice Atherton

Women's Channel Editor

1999

14 Oct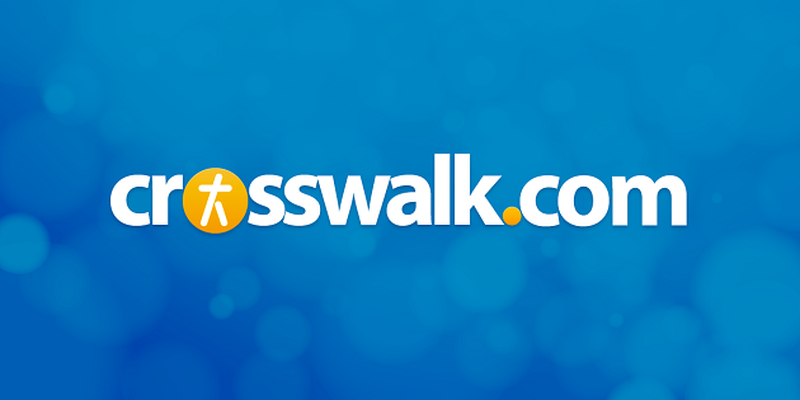 Dream a little dream with me~
Imagine this: You go to the mailbox and there's an envelope with a return address that says "God." Inside is $1.3 million and a note that says "The taxes have already been paid." Assuming that you have things you should do as well as things you want to do, what will you do with all that money?
We asked this question of crosswalk.com readers and Forums participants in order to get an inside track on their imaginations. As expected, responses came in many varieties, but they fell withing a list of intriguing categories ranging from the practical to the playful. Most readers were a little shy and listed their "fun" expenditures as last on their lists, but they came up with some doozies...
Tithe
(And the number one answer is ...)
Tithe to my church


"Love" and "thank" offerings to various ministries


Give to the Lord's work, wherever he leads me


$300k in grants and trust funds for my church, a few select ministries, and a family full of missionaries



The Practical




Get out of debt! (A popular response among Money Channel readers, you're making us proud!)


Pay off the mortgage (okay, maybe get a bigger house)


Completely pre-fund college education accounts for my three children (another long-term financial headache taken care of)


I would pay off my wedding and honeymoon!


Buy a house


Contact the IRS to make SURE that the taxes had already been paid



Investing



I'd like to invest wisely enough to generate a regular income, so I could go to work for the Lord and not worry about being paid


Invest the rest and live slightly more comfortably than we already do


I'd go take more computer classes to invest in my ability to earn future money


I would invest the rest in an office building and live off the rental income




Other charitable gifts



Help old folks and children


Establish a trust fund with which to help feed and clothe the widows, orphans and other truly needy people until they can get back on their feet


I would start a ministry to help people network, connect, and find jobs that match their God-given abilities.


I would create an Endowment for Liberal Arts Education because so much money is being spent on technical training and we need to get back to our classical roots. The arts used to play a substantial role in the educational field but now, classes such as drama, philosophy and music are being dismissed as redundant.


I would volunteer for a program that socializes and trains animals to help the disabled


I would buy granola bars and hand them out to every homeless I walked by for the rest of my life


Give money to the orphanage my uncle is building in Romania where they will teach trades and vocational skills


I would take a bunch of the money and set up a school in the inner city to teach dedicated low income folks the skills to become a high tech worker. There is SUCH a demand and no one to fill those jobs, and so many low income people simply need an opportunity.



Family and friends



Payoff my brother's student loans


Honor our parents for their kindness over the years


Add capital into my brother's start-up company to help him get a moving start


Help our good friends who are deeply and troublesomely in debt


Give some to each member of my family to make everyone comfortable.


Assure that my parents had comfortable housing


Help special friends adopt the children they deserve.



Toys



I'd save some for the wife to go shopping with, (as if I'd have a choice about that one!)


Buy some SeaDoo's and a Harley


Buy every CD of swing music that's out there



Playtime!



There wouldn't be many fish left in these waters, but there'd be more golf balls in some of the local ponds


Buy a nice little place in Northern Wisconsin


Take a healthy little shopping spree and a couple of vacations


Build my dream house with all the amenities


Washington DC would have its first all-edgy Christian radio station!!!! 24 hours of metal, alternative, techno and other music not played on the more mainstream stations!


I would read for the rest of my life by using the money to purchase books and feed myself while I lived on a small farm in Tennessee and became the best-read person on the planet


Buy a zoo of exotic animals


I would get together 3 or 4 close friends and go to The Greenbriar in West Virginia. They have the best spa and golf courses one could ask for. The ladies would indulge in body wraps, scotch sprays, facials, manicures, pedicures, and all that pampering that men find silly. Meanwhile, the men would golf with Sam Snead during the day. We would have wonderful dinners, luscious desserts, and all the things that sound so wonderful when you're having "one of those days."



Work-related



I'd go into business for myself, and hire all of my unemployable friends


(An engineer ) I'd buy laptops for the entire company -- Oh wait! This money is for me, not the company? Well in that case I'd buy a Porsche.


I would quit my job and volunteer, volunteer, volunteer!


I would quit my job, not that I don't like it, but hey -- if you don't have to work, why would you?



Travel



Take my extended family on an exotic trip this Christmastime


I would treat my wife, friends, and family to a dream vacation. We would travel all over the world. I think I would start the group off in Hawaii then fly (on the Concorde) to Lake Louise in the Canadian Rockies. The next two stops would be a mountian bike ride in the rain forest of Costa Rica and day of skiing in Switzerland. Finally, we would finish the trip off in Australia snorkeling the Great Barrier Reef.


My wife and I would go to Japan and stay there for as long as we could without getting visas. Then we would go see the rest of the world


Buy Marlon Brando's island in Tahiti


Rent a Linear jet to take my family to the Alps for skiing and a mudbath, to Egypt so my daughter can see the Sphinx, and then to Greece. There I would set up a Christian concert in the Coliseum and I would fly in Third Day, Passion, and the Newsboys so they could all open for me.


Buy 20 of those one-way-around-the-world plane tickets, treat my friends with the vacation of a lifetime and not come back for six months.



The Romantics



I would buy my wife, Debra, 19 bright colorful roses, one for each of our wonderful years of marriage. Then I would buy her another two roses, one for each of the great kids she blessed me with. Then I would dial out for pizza, and have it delivered to our new home overlooking Central Park in New York City. But we would have to hurry so we didn't miss the Broadway production of Les Miserables. The limo's waiting, sweetheart!


Give my wife a 10th anniversary gift she'd never forget.



Other comments



I'd praise God that he would trust me enough to be a proper steward of that much money


It's throwing me that the envelope says it's from God, because everything we get is from God anyway.


After it was all over, I would return to work and continue to daydream of the next time I could take off for another vacation.



And for those who revel in simplicity,
or who just really need a break



I would take a day off.


I'd say "Thank you Jesus, now may I have a Coke in peace?"