When grown children need financial help
Larry Burkett

Co-CEO of Crown Financial Ministries

2002

21 Oct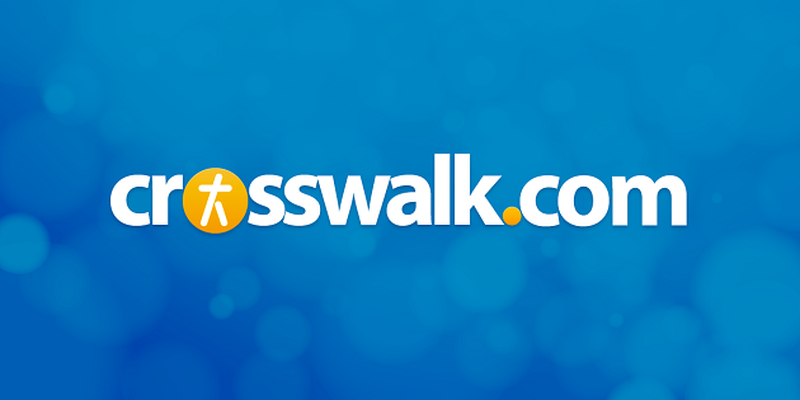 It is never too late to begin teaching your children about finances-particularly God's principles of handling money.
If your grown children are having financial difficulties, use the situation as an opportunity to help them get good counsel. If you feel that you must provide financial assistance, make any financial help you might give to them contingent on their establishing workable budgets and seeking good counsel to help implement the budgets.
If their problems are the result of mismanagement, there is also a good chance that you may need to step back and stop helping. Too many parents attempt to buffer their children financially, but that usually makes the problem worse. Parents must be cautious about giving their children more than they can handle.
Sometimes you may have to take upon yourself the role that God often had to take with His own people: He would exile them for a period of time to help them understand their responsibilities.
There are times when God allows problems to come into our lives, and He may withhold finances to increase our dependence on Him. "All discipline for the moment seems not to be joyful, but sorrowful; yet to those who have been trained by it, afterwards it yields the peaceful fruit of righteousness" (Hebrews 12:11). He does this for our strengthening
Even though God calls parents to be teachers of their children, parents are not responsible for the decisions they make. Sometimes we must allow them to fail. "Assuredly, the evil man will not go unpunished, but the descendants of the righteous will be delivered" (Proverbs 11:21).
Some of life's most valuable lessons are learned because of trying and failing. Love your children enough to allow them to fail. This can be very difficult, so you must set your will to do it and not allow your emotions to sway you.
Christian Financial Concepts has volunteer budget counselors throughout the country who offer their services at no charge to people who desire to establish budgets that will help them get out of debt and honor God through their finances. These budget counselors, ministering under the authority of their local churches, have been trained in biblical principles of finance to help people become worthy stewards of the resources God has entrusted to their care.
If your adult children desire this kind of financial counsel, tell them to call CFC at (800) 722-1976 and request the counseling department. They will be put them in contact with the nearest volunteer budget counselor in their area.
Some people always seem to be in need
"Whoever has the world's goods, and sees his brother in need and closes his heart against him, how does the love of God abide in him?" (1 John 3:17). That's pretty clear. Giving directly to someone demonstrates that you love and care about that person.
However, you should be very cautious about giving cash. Instead, you might want to consider paying for what the person needs-whether it is utilities, groceries, rent, or clothing-because too often a cash gift is diverted or misused.
Also, before you give to people you should verify that their needs are real and not the result of mismanagement. If you don't know how to provide financial counseling yourself, help them find someone who can. Be certain that what you are doing is helping them out of a problem and not contributing to their problems.
Once you and your spouse have prayed about the need and are in agreement about whether to give, you need not feel guilty about your decision. Just be sensitive to the Lord and be sure you both are in full agreement. Don't ever allow this sort of giving to drive a wedge in your
marriage
.
God gives us guidelines for ministering to those who are in need. He says, "Bear one another's burdens, and thereby fulfill the law of Christ . . . . Let us not lose heart in doing good, for in due time we will reap if we do not grow weary" (Galatians 6:2,9).
And that may include parents
Most Christians recognize their biblical responsibility to love, to honor, and to care for their parents; but it's not always easy to do so. God instructs believers to keep in step with the leading of His
Holy Spirit
. The Lord said, "Honor your father and mother (which is the first commandment with a promise), so that it may be well with you, and that you may live long on the earth" (Ephesians 6:2).
It is not always easy to keep this commandment, especially if your father or mother rejected the Lord, abandoned the family, squandered their money, chose not to provide for the family, or just did not seem to care at all for the family's welfare when you were growing up.
Nevertheless, as a Christian you have to ask yourself if you believe what God's Word says or if you just say you believe it. Since God's Word says that you are to honor your father and your mother, then you must do just that. The Word does not qualify the commandment by saying honor them only if they are really nice people, or honor them only if you think they will come to the Lord as a result of your help.
It may be that by the witness of your life and by caring for your parents' physical needs they may come to know the Lord. Is it possible that God has brought them to this point of need for just this reason? Which is more important, the amount of money you will have to spend to help your parents or your parents' salvation?
To the best of your human ability you should love them, pray for them, and meet their needs as required by God's Word. It may not be the easiest principle to follow, but it is God's commandment that you are to honor your father and your mother, regardless of their attitude or actions.
Read other articles by Larry Burkett.