Who Are You Serving?
Steve Scalici

Treasure Coast Financial

2007

14 Dec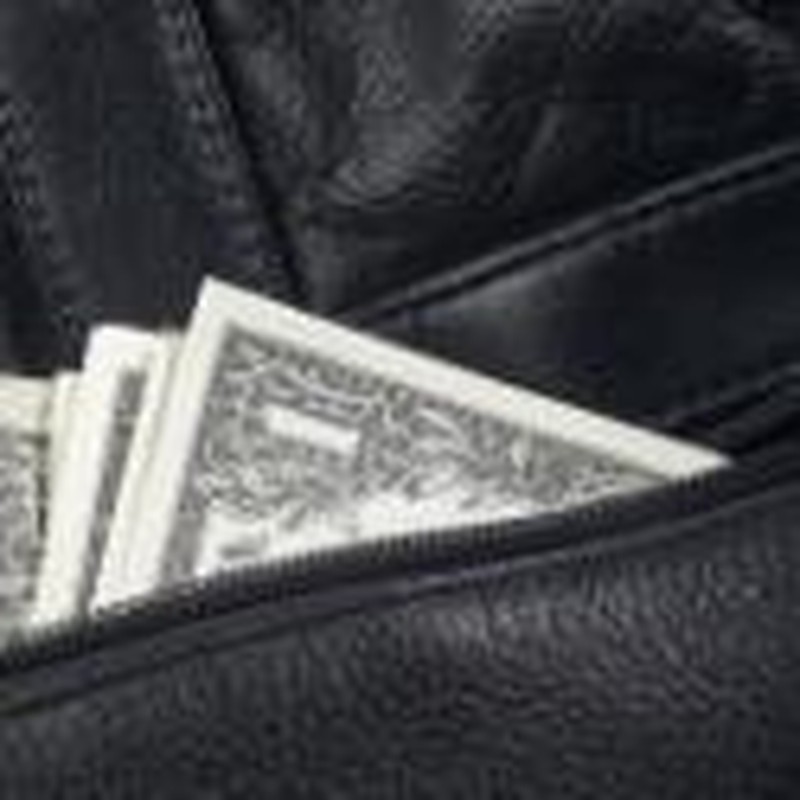 Over the next five months, we'll explore the five uses for money. Since we all know that God blesses those who use the money He's given them to promote His Kingdom. One of the main blessings He give us is the joy that we ourselves receive when God uses us to be his tool for ministering to someone in need.
The apostle Paul says it best in his letter to the church at Corinth:
This service that you perform is not only supplying the needs of God's people but is also overflowing in many expressions of thanks to God. Because of the service by which you have proved yourselves, men will praise God for the obedience that accompanies your confession of the gospel of Christ, and for your generosity in sharing with them and with everyone else. And in their prayers for you their hearts will go out to you, because of the surpassing grace God has given you. Thanks be to God for his indescribable gift! ~ 2 Corinthians 9:12-15
So, how can we become a generous giver? One of the easiest ways to begin being a generous giver is to practice giving consistently and systematically.
1 Corinthians 16:1-2:
Now concerning the collection for the saints, as I have given orders to the churches of Galatia, so you must do als On the first day of the week let each one of you lay something aside, storing up as he may prosper, that there be no collections when I come. (NKJV)
Let's break Paul's words down and take a look at his instructions for the early church as they learned to give generously.
The Greek word for collection is logia. It means, "an extra collection," one that is not compulsory. This was not a "tax" upon the Christians of Corinth. They were free to give as their heart directed them. Paul was simply instructing them to make their giving systematic, not haphazard. When they came together for worship, they were commanded to receive an offering at the same time; much as we do today.
The words Paul used, "Lay something aside", and "storing up" has the idea of coming to church with your gift already prepared. In other words, you should seek God about your gift at home, and prepare it at home. This makes one seek the Lord more in their giving, and helps them resist any manipulation to give. I often meet people who "give from their wallet." They attend a church service and base the amount they are giving on how much they have in their wallet or how good the sermon was. Paul understood there would be no lasting joy in that.
"As he may prosper" means that believers who have more should give more. Paul is instructing us to give proportionately; that is, if you give $10 a week when you make $100 a week, then you should give more money as your income increases. Each of us should determine an amount we can live on so that we can increase our giving. We shouldn't fear giving generously. No one thinks a farmer is "wasting" grain when he scatters it as seed; the more he plants, the more he will harvest. Finally, when he said, "That there be no collections when I come" Paul didn't want to manipulate anyone! He wanted giving to be from the heart, as the heart heard from God, not in response to a high-pressure fund-raiser.
By giving systematically, preparing our gifts ahead of time, and in proportion to our level of income, we begin to create the health habit of generous giving.
To conclude, let's look at an individual who followed God's plan for the way we should use the money he has given us. R.G. LaTourneau was a prolific inventor in the earthmoving industry. His machines represented nearly 70% of the earthmoving equipment used during World War II and was responsible for nearly 300 patents. But what's more impressive is that he had an eternal mindset when it came to his money. You see, he understood that "his" money was actually God's money. As a result he chose to give 90% of his income and live on 10%. He was a reverse tither. In fact, he was once overheard to say, "I had to love God more than my machines and the only way I could do that was to give." You see, as R.G. LaTourneau found out, the greatest reason for giving is that it breaks the power that money has over so many of us. Matthew records Jesus' words: "No one can serve two masters. For you will hate one and love the other, or be devoted to one and despise the other. You cannot serve both God and money." (Matthew 6:24). Certainly, Jesus is talking about the motives of the heart here. Many people would say they love God, but their use of money shows that in fact they do not. How can we tell "Who" or "what" we are serving? One way is by remembering this principle: you will sacrifice for your God. If you will sacrifice for the sake of money, but will not sacrifice for the sake of Jesus, don't deceive yourself: money is your God.
During this Christmas season of giving, ask yourself: "Who or what are you serving?"
Steve Scalici is the CEO of Treasure Coast Financial, a financial planning firm in Stuart, FL. He is co-host of God's Money which can be heard weekdays at www.oneplace.com . He can also be reached at his website www.tcfin.com.