Why Credit Cards are So Dangerous
Steve Diggs

No Debt No Sweat! Financial Seminar Ministry

2007

7 Dec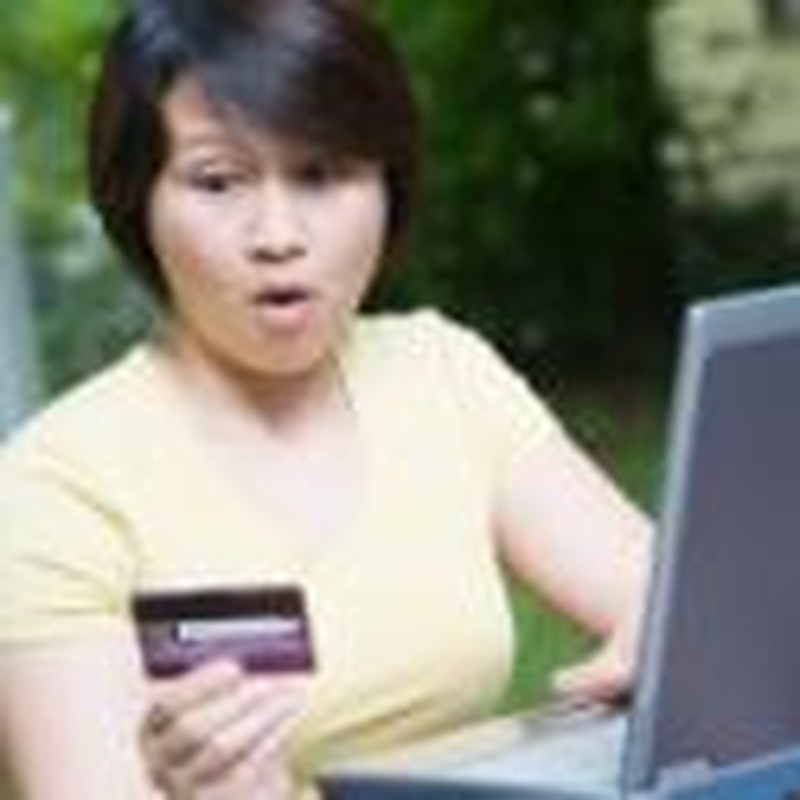 As I've presented the No Debt No Sweat! Christian Money Management Seminar at churches, colleges, and conferences around the country I've seen a lot of heartache. Way too much of it is caused by the credit card bondage many of us are trapped in.
Today, Christians are in the same mess that the outside world finds itself in.We've bought the lie that says, "If you want to be happy you have to have more of three things: Stuff, sex, and money." Intellectually, we know this isn't true, because if it were, the happiest families in America would all be in Hollywood! But, we Christians keep doing the same dumb stuff.
To finance our stuffaholism, many of us are way overextended on our credit cards. It's not unusual for people to visit with me at seminars and tell of $15,000, $40,000, even $60,000 of credit card debt.
But it hasn't always been this way. There was a time when people got credit cards and put them away. Maybe they would use them to buy gas. But who would have ever thought of buying the car with a credit card? Or, paying college tuition? Or, how about going to the market and putting this week's groceries on a credit card—and paying for them over the next thirty years?!? And, do you know what one of the fastest growing things in religious circles is? Its churches that swipe credit cards for the offerings!
No, I'm not about to tell you it's necessarily a sin to own a credit card. But, I'm not going to try to talk you into getting one either. It's all a matter of how you use it. For some people, credit cards are wrong. But used correctly, credit cards have their benefits. Let me share four quick thoughts that might help you avoid a lot of credit card pain.
1. Get only one credit card account. For most families, the fewer accounts (can you say, one), the better. The more accounts you have—the more spending, confusion, and the bigger the avalanche of bills at the end of the month. I'm aware that some people argue that they need more than one credit card account to improve their credit score. And, arguably in some cases that may be true. But, frankly, I'm far less interested in helping people improve their credit scores than I am in helping them retrieve their financial sanity.
2. Pay every single penny every single month. If I see a few months passing and I'm not paying my card off in full—it's time for me to have a little 12-step meeting with myself. I need to get in front of a mirror and say, "Hi, I'm Steve, and I'm a spendaholic!" Then, just like I would do with any other addiction—it's time to go cold turkey and get rid of all the cards! I know that sounds tough. But those cards are the pathway back into the pain and we need to get them out of our lives until we have them under control (totally paid off.)
3. Make a list of what the credit card can be used for. This is when you and your spouse sit down and decide exactly what you can buy with the card. Anything not on the list can't be bought with a credit card. And ladies, please remember: After you've made this agreement with your husband, don't go to the mall with a bunch of shopaholic friends and say, "I don't care what I told him, today I'm going to have fun with the girls!" And men, remember, Jesus would never say something like, "Well, I'm the head of this house and I'm going to do what I want to do!!!"
Obviously, if you get somewhere and feel like you've got to use the card for something that's not on the list, call home first—"Honey, I'm in jail! Could I please use the card!!!"
4. Don't use your card to show off! One of the great marketing coups of the credit industry came several decades ago when some Einstein dreamed up the idea of the "gold card." Suddenly, everyone felt prosperous. I can still remember getting my first gold card as a young businessman. I was so impressed by it. I can remember buying lunch for everyone at the table so they could all see that I had a gold card. What an idiot! I didn't realize it was a gimmick and that every Whoper-Flopper at the Burger King already had one!
Remember, we don't get credit cards to show off with. We get them for only two reasons: To pay bills and to keep records.
---
Steve Diggs presents the No Debt No Sweat! Christian Money Management
Seminar at churches and other venues nationwide. Visit Steve on the Web at www.stevediggs.com or call 615-834-3063. The author of several books, today Steve serves as a minister for the Antioch Church of Christ in Nashville. For 25 years he was President of the Franklin Group, Inc. Steve and Bonnie have four children whom they have home schooled. The family lives in Brentwood, Tennessee.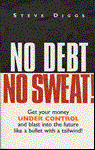 A complete financial compendium, 19 chapters
• What you can do today to get out of debt and kill the Debt Monster
• A,B,C's of handling your money God's way
• How to save, invest, and retire wisely
• How mutual funds work
• How to stop fighting over money
• What to teach your kids about money
• Learn how home & car buying, college financing and insurance work.
• How to develop a budget that works -- forever!
• Features simple charts, graphs, and easy-to-use forms.
Click here to learn more or to order.