Why Gift Cards Don't Make the Best Gifts
Steve Diggs

No Debt No Sweat! Financial Seminar Ministry

2008

28 Apr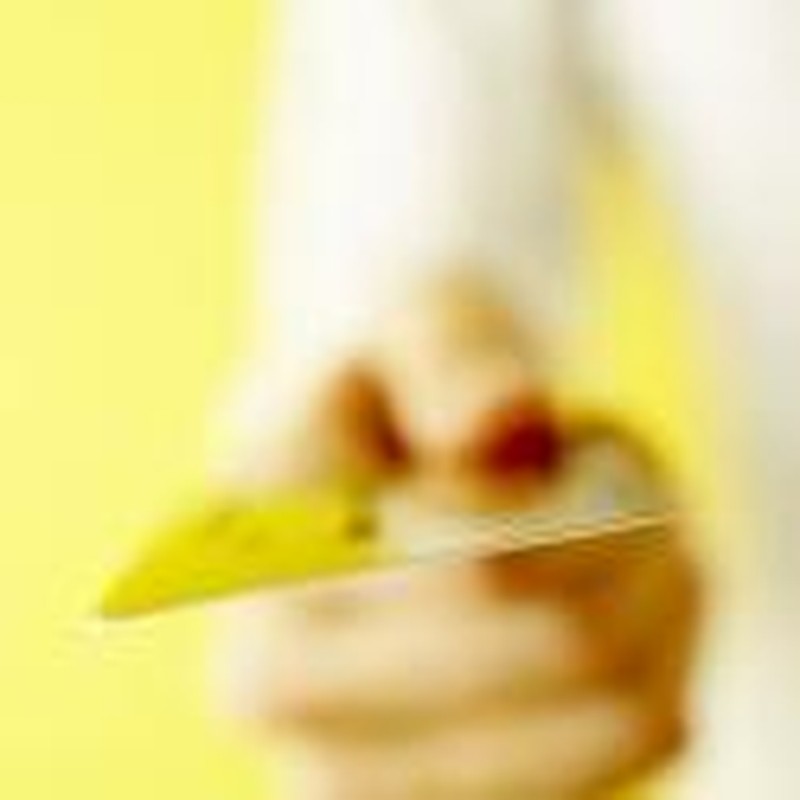 April 28, 2008
Everywhere we look these days retailers are selling gift cards. You can buy them at the mall, the grocery, the airport, and on the web. More and more stores have gift card racks filled with cards from every imaginable store—including direct competitors. Grocers, drug stores and home improvement centers sell them at the cash registers. With retailers, gift cards are very popular—but they aren't with me.
Why, you ask, am I such a gift card Scrooge? Because, in most cases, gift cards are wasteful ways to use our money. If I told you that someone was throwing $8 billion away—you'd love to know which dump site they are going to. Right? Well that's exactly what's happening with the increasingly popular gift card. Research is showing that approximately $8 billion worth of gift cards (that's over 25% of all cards sold) are never used. As a matter of fact, one large electronics retailer recently admitted that it expects to gain $43 million from cards they sell which will go unused. It's great for the merchants, but it is a lot of lost money for the rest of us.
Essentially, gift cards tend to fall into two broad categories: bank issued and retailer issued. Usually bank issued cards bare the logo of one of the major credit card issuers and can be used wherever that credit card is accepted. However, experts warn that in some cases these are the worst type of gift cards for several reasons. In addition to an initial purchase fee, they tend to be loaded with other fees and expiration dates. And, finding the fine print that explains such unhappy details can be an ordeal in its own right.
Retailer issued gift cards are not as likely to carry the fees and expiration dates, but they limit where you can use them. While the laws vary from state to state, you should beware of the "gotcha's" inherent in many cards, whether they are sold by banks or retailers. Some of the downsides of gift cards that you may want to consider:
If you get a $20 gift card from an expensive clothing store or a high priced electronics store, that $20 may not be enough to do any real good. So, your recipient is stuck — either redeeming it for something she doesn't want, or spending more out of their own pocket to get something he will actually use, or giving the store the entire $20 by forgetting to use the card. This scenario also highlights a dilemma on the part of the giver - in order to give a gift card that's truly worth something to the recipient, givers often spend more than they usually would on a gift. Instead of finding a thoughtful, useful item for $5 - $15, givers will shell out $20, $50 or more on a gift card for their loved one.
Life is filled with unexpected surprises — including stores going out of business and leaving people holding worthless gift cards.
In almost every case, the store wins. Think about it. If someone gives you a $25 gift card to a restaurant, and you and a friend eat meals there that costs $33 — you will have to spend an additional $8 just to use your card. "But," you protest, "I'm too smart to fall for that trap — I'll not exceed the card's face value of $25." Not so fast, my dear Einstein. Unless you're a real genius you probably won't spend the full $25 dollars. Instead, you're check will be for $23.47. You go home with a card that has $1.53 left on it that you will probably never use — thus making the restaurant that much more profit.
Here is Steve's solution: Give cash. You know, it's that green paper folding stuff with pictures of dead Presidents on them. You will note that there's no fine print mentioning penalties, activation charges, or expiration dates. As far as I'm concerned, cash is king. And, if you consider giving cash too tacky or impersonal, remember that all it takes is a little creativity and time. Why not design a specialty-made card complete with a beautifully handwritten note to contain the cash. This personalizes an otherwise cold (as in cold-cash) gift. Pretty good. Pretty simple. Pretty thoughtful.
---
Steve Diggs
presents the No Debt No Sweat! Christian Money Management
Seminar at churches and other venues nationwide. Visit Steve on the Web at www.stevediggs.com or call 615-834-3063. The author of several books, today Steve serves as a minister for the Antioch Church of Christ in Nashville. For 25 years he was President of the Franklin Group, Inc. Steve and Bonnie have four children whom they have home schooled. The family lives in Brentwood, Tennessee.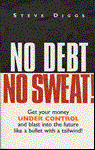 A complete financial compendium, 19 chapters
• What you can do today to get out of debt and kill the Debt Monster
• A,B,C's of handling your money God's way
• How to save, invest, and retire wisely
• How mutual funds work
• How to stop fighting over money
• What to teach your kids about money
• Learn how home & car buying, college financing and insurance work.
• How to develop a budget that works -- forever!
• Features simple charts, graphs, and easy-to-use forms.
Click here to learn more or to order.