Why Poor Tipping Compromises the Gospel
Raymond Johnson

Baptist Press

2012

16 Jul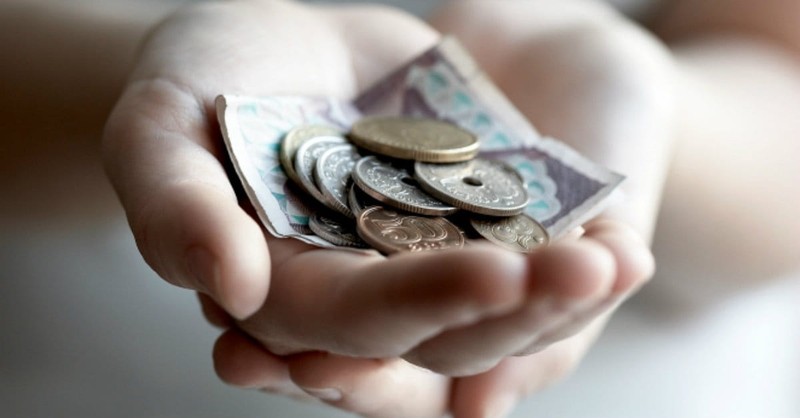 "So that was a friendly Christian person?"
After making that statement, one of my restaurant coworkers -- a divorced, agnostic man working two jobs to pay child support -- tossed a receipt with a circle around the subpar tip he had received from a Christian individual sitting at his table. In fact, the tip was less than subpar -- barely 10 percent on a $90 bill. I thought about ignoring him, but I have been attempting to share the Gospel with this coworker for a while. "Not all Christian people treat others that way," I said softly.
I have been serving tables at a restaurant for several years in order to support my wife and children and to pay my way through graduate school. Repeatedly, I have observed Christian people -- or people who identify themselves as Christians by wearing Christian T-shirts/apparel or their Christian conference name tag, etc. -- come into the restaurant at which I work, pray for their food after acting rudely toward their server, leave a 10 percent tip (give or take a few percent) and a Gospel tract, and then leave.
Whether Christians are aware of it or not, a subpar tip is a stumbling block in communicating the Gospel. It causes unbelieving servers to think that we, as Christians, value money over everything and everyone else (1 Timothy 6:10). So, my coworker, like many other servers, interprets such actions (poor tips from alleged Christian people) as stingy. Tragically, the result -- though it may be unfair -- is that many servers have identified the majority of Christians as a contingent of people who care little for others. They hear Christians promise them that God is just and fair and that He is a generous King who is lavish with His mercy and kind toward others. Christians promise them that the Gospel they preach is for all people right before they metaphorically clinch their money in their fist and tip poorly; refusing money to laborers who are worthy of their wages (1 Timothy 5:18; Matthew 10:10).
Now, to be sure, both believers and unbelievers can leave poor tips and fair tips. But, the Scripture teaches that Christians, more than all people, should be characterized by generosity and love, not simply by "fairness," because they were first loved even though they were most undeserving (1 John 4:19). It seems that the deeper issue is not a knowledge of what is culturally fair or economically acceptable when it comes to tipping servers. Rather, the issue is a lack of recognition by Christians that we have received out of God's fullness (John 1:16); that we have received because God generously provided His Son for us and for our salvation (Romans 5:9; 1 John 4:9).
What Christians may not realize is that, by tipping servers poorly, they are in danger of living inconsistently with the Gospel they preach. Indeed, poor tips are an example of what Moses teaches in Deuteronomy 25 -- muzzling an ox when it is treading out grain (Deuteronomy 25:4). It relinquishes responsibility to the Great Commission, because the Gospel is about grace. Of all the people in the world, Christians should understand that they are unworthy to be recipients of the great mercy, grace and generosity shown them in Christ. Even an unbelieving person can tip fairly, but Christians should be more than "fair" tippers, they should be generous because God has generously provided redemption for them through His Son, Jesus Christ (Luke 7:47). For the Christian, tipping shouldn't be contingent upon the dining experience.
When a Christian determines the tip percentage of the bill based on quality of service or uniqueness of the dining experience, he or she contradicts grace and flirts dangerously with greed. It is flirting with greed because it forgets, at least momentarily, that underserved grace is shown to us every day.
Recently, I have dialogued with many Christian people whose argument for tipping poorly -- or less than generously fair -- goes something like this:
"Servers understand that their job is to sell themselves to me so that I tip them well. So, if they fail to meet my dining expectations then I am not obligated to reciprocate with a fair tip after paying for the meal."
Though this may seem reasonable, it is precisely this desire to prefer the self (in this case, by preferring the dining experience) that must be crucified when it comes to tipping generously. When the patron, especially the Christian patron, prefers himself by preferring the dining experience, he fails to communicate that the Gospel of Jesus Christ is a Gospel of grace, that because of the Gospel of Jesus Christ there are things that are far more significant than a pleasurable dining experience. The real heart issue when it comes to poor tipping is a lack of awareness of how great and vast the debt was that God generously and graciously forgave because he loves us.
Now, the reader should understand that I am not saying that patrons do not have the right to communicate that their dining experience was poor. I am saying, however, that leaving a subpar tip does not communicate that the dining experience was poor (unfortunately, it often happens, as in the account mentioned above, when service was superb and when the patron had no complaint). Rather, the Christian patron should tip generously and then notify a manager or supervisor of the lack of service. Regardless of the dining experience, all persons created in the likeness of God deserve a fair wage (Genesis 1:27). For the server, tips are wages, not donations.
Sadly, a large portion of the people that I work with have received less than generous tips from many customers who have identified themselves with the Gospel. As a result, a significant portion of non-Christians working as servers have distanced themselves from the Gospel preached to them by Christians. It seems the only way to rectify this is for Christians to recognize our position in Christ -- we are the recipients of unmerited grace by a generous God -- and give generously so that others may know that their treasure is indeed found in Someone else, Jesus Christ (Matthew 6:19-21).
Raymond Johnson and his wife, Meghan, live in Louisville with their two daughters, Abigail and Charlotte. He is a PhD student in New Testament at Southern Baptist Theological Seminary, is on the ministerial staff at Ninth & O Baptist Church, and is a server at Mitchell's Fish Market. Get Baptist Press headlines and breaking news on Twitter , Facebook , and in your email .
(c) Baptist Press. Used with permission.
Publication date: July 16, 2012