Women Can Improve their Family's Finances
Whitney Hopler

Live It Editor

2004

1 Mar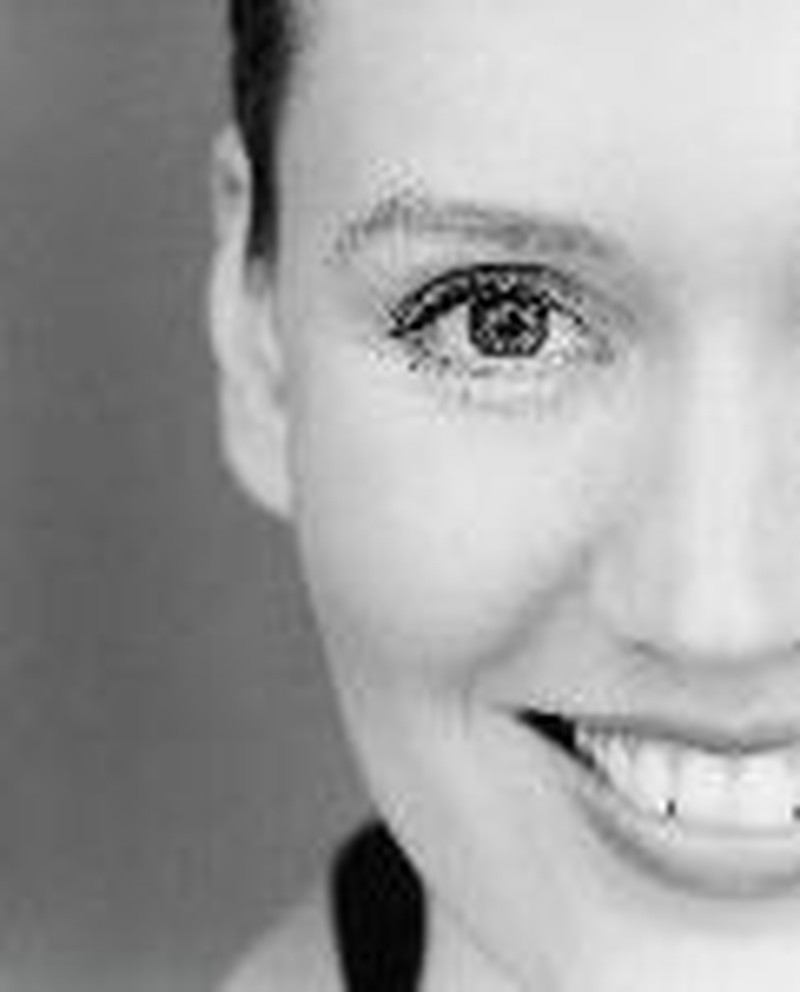 The area of family finances isn't just a male domain. When women use their powerful influence to help manage their families' money, they can achieve much more than if they simply left the finances to their husbands alone.
You can help your family avoid financial stress and make dreams realities by following some of these principles:
• Help safeguard your family's financial future. Establish an emergency savings account to access in case of situations like sudden unemployment or unexpected medical bills or home repairs. If you live on two incomes, cover at least three months' worth of living expenses in your account. If you live on one income, cover at least six months' worth. Purchase enough life insurance so your dependents can invest the payout and live comfortably on the proceeds. Make a will. Establish a retirement account and a college fund for each of your children.
• Strive to make balanced financial decisions, no matter what your personality. Realize that no matter whether you're a saver or a spender, with God's help you can find the proper balance to manage your money effectively. Ask God to show you what's truly important, so you can keep those values in mind while managing your finances. Strive to be generous, but also to save aggressively so you can invest your resources where God wants you to invest them.
• Face the hard realities of your finances. Honestly consider the current state of your family's finances. Take responsibility for the mistakes you've made to contribute to any problems, and decide to learn and practice better money management skills.
• Establish a financial partnership with your spouse. Decide to work together setting your family's budget and paying the bills. Keep each other fully informed and regularly oversee each other and discuss your concerns to stay accountable.
• Work out a family budget. List all your sources of income and keep track of all the ways your family currently spends money. Set financial goals you'd like to achieve. Create a budget designed to help you meet those goals. Measure your progress on a regular basis, and reward yourself when you achieve your goals.

Allocate 10 percent of your money to fun, 30 percent to savings (long-term savings for things such as college, retirement, and short-term savings for things such as vacations and new appliances), and 60 percent to committed expenses such as your tithe, housing costs, insurance, and groceries. If you have a large amount of consumer debt, pay it down before you invest much into retirement or long-term savings.
• Get out of debt. Realize that the only way to do this is to spend less and save more. Make up your mind to do so, and work with your spouse to write down a plan that lists specific ways you hope to accomplish this. Enlist the help of a professional financial counselor if necessary.
• Take charge of your credit. Each year, order a copy of your credit report from one of the three major credit bureaus: Equifax (1-800685-1111, Experian (1-888-297-3742), or Trans Union (1-800-888-4213). Check it for any inaccuracies and correct any you discover. Avoid costly debt consolidation firms by figuring out how to consolidate your debts yourself at: 

www.moneycentral.msn.com/investor/calc/n_debtratio/main.asp

or enlisting the free and confidential help of Consumer Credit Counseling Services (check your phone book for your local branch or call 1-800-DEBT-HELP). Don't switch credit cards too often, because doing so could be negatively interpreted on your credit report. Negotiate with your current credit card company for better terms (such as a lower interest rate). Close accounts you don't use. Don't hit your credit limits or miss payments. Try to pay your monthly credit card balance in full to avoid paying any interest at all.
• Protect yourself from identity theft. Never respond to unsolicited requests for your social security number or financial data. Shred your financial documents (including credit card offers you receive in the mail). Don't write your social security number on your checks, or have checks sent to an unlocked mailbox. Make sure your PIN codes aren't based on information that would be easy for a thief to guess, such as your name or date of birth. Every year, order a copy of your "Earnings and Benefits" statement from the Social Security Administration (1-800-772-1213).
• Maximize your ability to buy a good home. Strive to qualify for the mortgage amount you need and get a good rate by paying off as many other debts as you can, making payments on time, and saving as much as possible for a down payment in cash. When calculating your potential monthly payment, be sure to allow yourself enough money free to take care of house maintenance and repairs. Make extra payments however and whenever you can to pay off your mortgage early. This will result in huge savings on interest.
• Buy and sell used goods. Take advantage of garage sales, consignment stores, and online auction sites (such as eBay) to scout out good deals for items your family needs and make some extra cash on items you all don't need anymore.
• Make the best of unemployment. If either you or your spouse is out of a job, you'll need to adjust your expectations and your lifestyle. Look for creative ways to cut back on your expenses but still enjoy a good quality of life. For example, cut back on expensive restaurant meals and movies and pursue free entertainment instead, such as by playing board games or visiting your local parks. Enlist your children's help to make frugal choices when shopping.

Try to keep paying down your debt as much as possible. Increase the deductibles on your insurance to save money. Ask if you can barter your own services for services from someone else (such as doing housework for your child's piano teacher in exchange for piano lessons for lessons). Encourage your spouse if he's the one looking for a new job. Help him practice his interview skills by conducting mock interviews, and praise him for his effort as he searches. Work a temporary job in another field while looking for a job in your chosen field. Seek support through prayer and trusted friends.
• Persevere in your quest to achieve your financial goals. Regularly remind yourself why you're working hard to pay off your debts and save money. Plug into support systems (like a club in which members swap coupons) and avoid people whose materialism tempts you to accrue new debt. Have fun seeing how you can improve the quality of your life as cheaply as possible (such as redecorating with a new color of inexpensive paint or turning your dinners at home into "theme nights"). Keep a journal in which you list what you're thankful for and why. Spend less time watching television or scanning catalogs so you won't be tempted by ads. Every once in a while, splurge on something special like a visit to an amusement park so you won't feel deprived.
• Go through your house room by room to see how you can save more money. Walk through your house and consider creative ways you can pursue savings on the items and services you use there. For example, when in your bathroom, think about how you can save money on linens, water utility bills, and tile repairs.
• Use your savings to share with others. After your saving habits have brought you extra resources, share those resources with others. Support your local church with a tithe, and also give generously to charities such as The Salvation Army, homeless shelters, food banks, orphanages and battered women's shelters. Be sure to save your donation receipts if you itemize your taxes.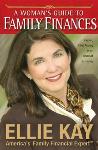 Adapted from A Woman's Guide to Family Finances, copyright 2004 by Ellie Kay. Published by Bethany House Publishers, Bloomington, Mn., www.bethanyhouse.com.

Ellie Kay, married to a U.S. Air Force fighter pilot, has seven children. An engaging speaker, Ellie has appeared on 300 radio stations and numerous national TV shows. Her previous books include Shop, Save, and Share; Heroes at Home; and The New Bride Guide. She and her family now make their home in New Mexico.