Your will is a sign of good stewardship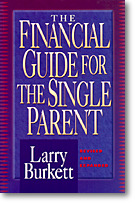 Most Americans do not have a will or a trust. If they died today they would leave the distribution of their assets to the state. This represents poor
stewardship
. Most people recognize the need to have a will, but they never get around to it or think they can't afford to have one drawn. Many had a valid will at one time, but circumstances or state laws changed, invalidating their wills.
What you need to know about wills:
Holographic wills - ones that you draw yourself - are legal but not recommended. They usually are handwritten. The laws vary from state to state so you must adhere to the laws of your state. The smallest flaw in the will can invalidate the entire document; it's too late to correct it after you die.
Probate - meaning to testify or to prove - takes place in the probate court of the county or city in which you reside. It's a legal proceeding to determine the extent of your assets, their value, and how they will be distributed after you die. It's necessary to protect your assets for your heirs, creditors, and others you owe and to ensure the collection of money due the estate. Probate provides payment from outstanding debts, taxes, and administration and distribution of the estate; the remainder goes to the heirs. This process requires considerable paperwork and it's not uncommon for the legal process to take one or more years.
An executor is the person you name to administer your estate. Choosing a competent and worthy executor is important. You should always name at least three alternatives, in the event the executor cannot or will not serve. This may be a family member or a professional. The executor may or may not receive compensation from the estate. Any fees should be clearly stated in a contract and attached to the will.
Duties of the executor may include reading the will to the heirs, distributing property or funds, selling assets, paying debts and taxes, and any other functions specified in the will. Further, the executor carries out the instructions of the probate judge.
Witnesses to your will are required in the signing, but may not be required during the probate portion of your estate. Check with an attorney for your state's requirements.
A codicil - supplement - to your will may be added if you change your mind from the original drafting. The codicil is subject to the same laws of probate as the will, so it's important that it be drafted properly. Attach all codicils to the original will and store them together.
Keep the original in a safe place. Only the original will and codicils are probatable. If you have any previous wills, be sure you specify that your latest will supersede all previous wills so the judge won't think you are simply adding to an existing document. The best place to keep the original is in your accountant's or attorney's office, with a note in your home files where it is located. Keeping it in a safe deposit box is not recommended because, unless someone has a key and is authorized to enter your box, it could take a court order to open it after your death and could delay probate for months.
Moving to another state may require a new will. You need to have an attorney in the new state review your will to ensure that it conforms to that state's laws.
Property owned in different states is generally still governed by the laws of the state in which you live at the time of your death. There is a possibility that the will would need to be probated in each state in which you own property. You should clearly identify all properties in a statement attached to your will, and you will need to pay any taxes due in each state.
The best advice comes from an estate attorney or estate planner. Professional advisors can help you best structure your assets so that your heirs will receive the largest amount from your estate. They can also help in filing forms and paying taxes on your estate.
From The Financial Guide for the Single Parent by Larry Burkett, copyright (c) 1997. Used by permission of Moody Press, Chicago, Ill., 1-800-678-6928.
Larry Burkett is founder and president of Christian Financial Concepts, Inc., a ministry dedicated to teaching God's principles for financial management. He hosts two of CFC's four radio broadcasts heard on more than 1,100 radio outlets worldwide. CFC has a single parent department to train churches how to minister to single parent's needs. Larry has written more than 50 books on finance, including Your Finances in Changing Times, Debt-Free Living, The Coming Economic Earthquake, and What Ever Happened to the American Dream?