5 Reasons Why Homeschooling is Smart for Your Children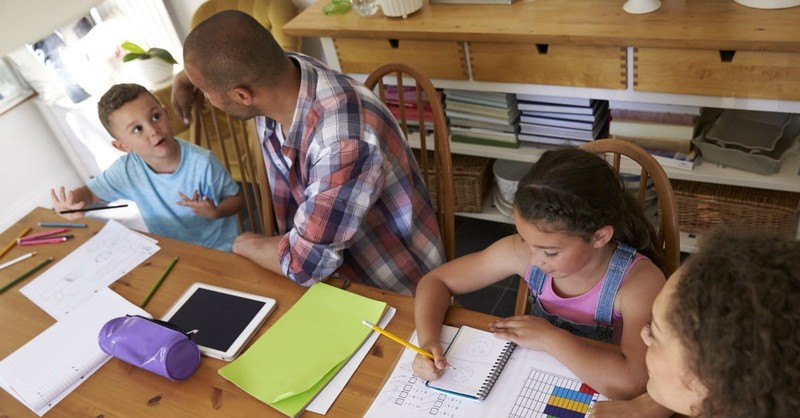 Education tends to make parents nervous…and with good reason: your child's social, emotional and economic future is at stake. Private and parochial schools may not be an option for your family due to financial reasons or other constraints, and with severe budget cuts starting to curtail learning and activities at our nation's public schools, parents are anxiously looking for options.
Have you considered homeschooling?
Here are five reasons why homeschooling is a smart choice for your children:
1. Top-Notch Education…Without the Budget Cuts 
Multiple studies have shown homeschoolers perform better on tests, suffer no social awkwardness and are happier with their lives. In fact, homeschooling can give your children the freedom to excel by eliminating restrictive curriculums. With schools focused on making sure they perform well on standardized tests to avoid No Child Left Behind sanctions, our educational system is at risk and your kids are paying the price. The educational limits of homeschooling are simple: you and your children are limited only by what you choose to do (or not do).
2. Precious Family Time Doesn't Last Forever
Here's a hard truth: your kids will grow up…and there's nothing you can do about it. Homeschooling allows you to experience many more precious moments than if your children were away at school every day. While playing teacher can certainly be vexing at times, nothing beats being there to experience your children's successes and help them overcome any setbacks. Remember, in addition to being a teacher you're also a parent…and having you around to share in their triumphs makes it worthwhile for them, too.
3. Homeschooling is About Learning Their Way and at Their Pace
Obviously, educational success comes easier when you firmly grasp the material. Homeschooling allows your children's education to be customized – designed around the ways they learn best. Your child may be a science superstar but not so great when it comes to algebra. Homeschooling is perfect for that kind of student…they won't be struggling to keep up with the rest of the class when things turn tough, and they won't be bored stiff while waiting for the rest of the class to catch up. Homeschooling occurs at the student's pace, and can be geared towards teaching them in the ways they best absorb and retain information.
4. Make Peer Pressure a Thing of the Past
Remember peer pressure? Remember some of the silly things you did as a child…some of the bad decisions you made? Many of them were made outside of the home, where your parents had little control over the influences you were subjected to. While homeschooling certainly doesn't eliminate peer pressure (let's be honest, nothing can), it goes a long way to reducing it and rendering it harmless. With all of the negative influences out there today – and there are quite a few – homeschooling reduces some of the pressures and stresses your child will be subjected to as they struggle with learning, social issues, puberty and adolescence.
5. Teach Your Children Your Values
Many parents don't feel that children learn the values they want to instill in school, regardless of whether it's a public, private or parochial institution. Homeschooling returns a sense of moral control to you – the parent. It provides a safe environment for you to expose your children to issues and choices you want them to face, when you think they're ready. In today's world, building strong moral character is critical to a child's development and success, and being able to control the curriculum gives you the freedom to teach your values to your child without relying on well-intentioned strangers.
When you think about your child's education, what's most important to you as a parent?
Jessica Parnell is passionate about homeschooling. A wife, mother, and former public high school teacher, Jessica has transferred this passion into her career as Principal of Bridgeway Homeschool Academy. Her passion grows out of a deep desire to see every child reach their God given potential and purpose through faith-based, customized, and flexible homeschooling. With over 25 years of experience helping over 24,000 families to homeschool their way, Jessica is dedicated to helping families understand the freedom that comes with homeschooling and to empowering parents, a child's first teacher, to feel confident in taking control of their child's education. www.homeschoolacademy.com
Photo courtesy: ©Thinkstock/monkeybusinessimages