8 Tools to Keep Your Homeschool on Track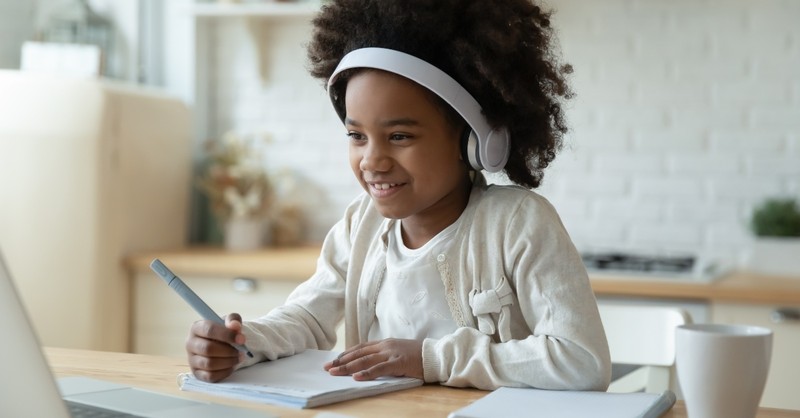 A large majority of the human population is not organized. We struggle with multi-tasking, we make daily lists that never get accomplished in one day, and we set goals we never meet. So why can't we ever seem to get it together? What is wrong with us?
Time-mismanagement, procrastination, impulsivity, distractibility…it sounds like ADHD, right? Do we all have it?
To some degree, the human mind and neural pathways are simply disorganized. Our thoughts jump around randomly, and our musings follow directions that we find difficult to control. Sometimes it works best to acknowledge that you have difficulty, but instead of worrying about the WHY, concentrate on making the situation BETTER. Here's are 8 terrific tips for starting the homeschool year well ORGANIZED.
1. Make Use of Filing Cabinets or Drawers
There are some great options that are stylish and colorful – not to mention inexpensive. Create a slot for each subject and color-code the tabs to match up with any specific folders used for each class. Not only does this system give kids a place to unload weekly papers, but it also helps them organize reference materials or course guides as the semester changes.
2. Use Both Kid and Family Planners
Individual week-at-a-glance planners work wonders to help children with time management. But it doesn't help anyone if your son's piano practice at 5 p.m. never makes it onto the parental radar. Transfer items to the family calendar — or ask the kids to do so — once a week and as things come up.
3. Label Everything!
If you haven't done so already, label where things go… everywhere you possibly can. This subtle reminder will help family members remember what goes where and will leave them out of excuses if they choose to put something in the wrong spot.
4. Engage in Routine Maintenance
Consider de-cluttering every day. Maybe ten minutes each evening before finishing up your daily routine. Turn on some great music and rally your family together for some quick clean-up. Remember, it's probably easier to find ten minutes every day versus a full hour every week. Plus, if you de-clutter daily, you'll always enjoy the benefits of a well-organized home.
5. Utilize Weekly Meal Plans
Homeschooling means you've got to work three meals into your day – which can be a lot for any parent to handle on top of class and other duties. Take advantage of some of the great sites online to help you get prepped and organized.
6. Assign more Tasks to Others
Get the kids in the habit of hanging their coats, organizing their backpacks and homework, and putting their stuff away. As parents, we sometimes fall prey to feeling the need to do it all and be it all – but it's equally important for kids to take responsibility. Think baby steps – even if it's something as small as setting their own alarm.
7. Work on the Weekends
Although it's tempting to take the entire weekend for fun and play, set a little time aside for chores and organization to make the work week a little less stressful. Check out this interactive chore list software for kids.
8. Hold a Weekly Meeting
Make a point to stop and talk. This is a great time to start a tradition of family meetings. Sit down on Sunday evening and plan out your week together.
Start the homeschool year off on the right foot with these great tips and tools for your entire family!
Jessica Parnell is passionate about homeschooling. A wife, mother, and former public high school teacher, Jessica has transferred this passion into her career as Principal of Bridgeway Homeschool Academy. Her passion grows out of a deep desire to see every child reach their God-given potential and purpose through faith-based, customized, and flexible homeschooling. With over 25 years of experience helping over 24,000 families to homeschool their way, Jessica is dedicated to helping families understand the freedom that comes with homeschooling and to empowering parents, a child's first teacher, to feel confident in taking control of their child's education. www.homeschoolacademy.com
Publication date: July 4, 2014
Photo credit: ©Getty Images/fizkes