Before You Say, "I Quit!"
Deborah Wuehler

The Old Schoolhouse

2010

20 Sep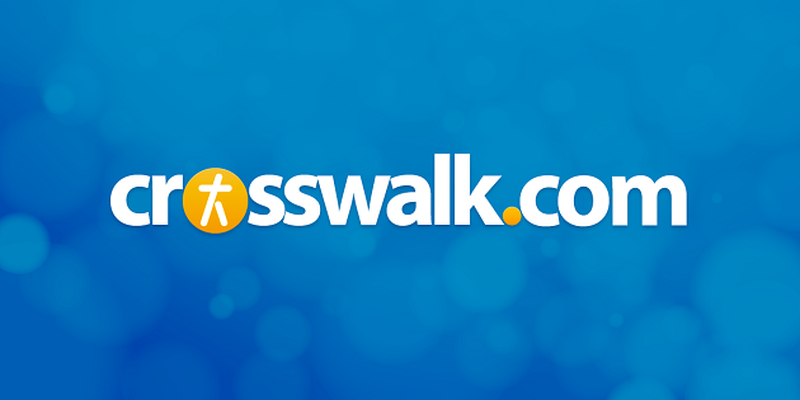 "Master, we have toiled all the night, and have taken nothing . . . ." (Luke 5:5)
A homeschool mother of four young children is more than just tired. She is weary and discouraged. She toils until late in the night, only to be awakened too early by the baby—and, without enough rest, her day begins again. She is taking care of needy little people and handling all the home duties with not much help. Her little ones are rambunctious and need a lot of one-on-one instruction, and she wonders if they are learning anything at all. A moment of rest is all she dreams of.
A rebellious child is draining all the energy and resources and time from a distraught homeschool mother. It seems that all her patience and consistency are unproductive and her research is coming up empty. It is a moment-by-moment, daily battle and she is weary of the fight. She sees no change in her child and is becoming hurt and depressed. Her hurt often turns to anger and the battle is intensified. A moment of peace is all she hopes for.
An insensitive and unsupportive mother-in-law, as well as nosey and rude neighbors, push another mom's resistance and resolve to the limit. Always being questioned, always under scrutiny, regularly scorned, and often excluded—can it really be this hard to stand firm? Why doesn't anyone understand or see that she is trying to do what is best for her children? She dreams of moving to a faraway distant place far away from it all.
A child struggles day after day to just understand his surroundings, let alone any academics. Mom is worried about not only their education, but their very life as they have an abundance of physical and medical issues to deal with. This mother prays day and night for some kind of miracle to make it all right. She sees no help coming soon as she struggles through yet another day. A moment of hope is what she would live for.
Divorce papers were just delivered, or a death certificate was issued. Legal paperwork that has more power to change a life than just the black ink on the paper, and it seems to crush the spirit of these homeschool moms. Can they get through another day without falling apart? How long can they be strong? How can they face another day, let alone consider a school year? But time marches on as if nothing has happened. Can she keep going? A moment to breathe and think and grieve is what this homeschool mom needs.
A spouse unemployed long-term, and barely hanging on financially, this homeschool family wonders if they are really doing what is best. Maybe Mom should try to get a job and they should put the kids in school. Seems like an easy solution, but they know the long-term fallout will be worse than being financially poor—their children might become spiritually bankrupt. Will God provide so that they don't have to keep wondering? A monetary blessing is what their daydreams are all about.
All of the above scenarios are based on real stories of real homeschoolers. I have heard from them. They wonder how they will make it through another day. They struggle; they cry; some wish with all their might that they could just say, "I quit!"
I can address some of these needs, but I could not possibly address all these needs in an understanding way, as I have not lived through half of them. I would love to be able to sit down with each one and just listen and then pray together. Next, I would want to share with my weary and hurting friends some help from God's Word and try to comfort them with the same comfort I have received. And, just in case you, too, are on the verge of giving up, I want to intervene before you say those heartbreaking words: "I quit!"
The intervention I have would come from a similar scenario taken from the pages of Scripture in Luke, chapter 5, as we look at a man named Peter.
Peter's Encounter
Peter's whole life revolved around his occupation of fisherman. Peter was identified by his occupation. This is who he was. This is what he did. Peter has been toiling in his occupation all night. He's probably exhausted but has still more work to do. He has nothing to show for his backbreaking efforts, and he has to clean those nets after a very long night's worth of seemingly useless toil and prepare them for use again tomorrow. Tomorrow, which has not much more hope for reward than today.
Here enters Jesus, who asks even more of him. Will you look with me at this true account recorded in Luke 5:1-5?
And it came to pass, that, as the people pressed upon him to hear the word of God, he stood by the lake of Gennesaret, and saw two ships standing by the lake: but the fishermen were gone out of them, and were washing their nets. And he entered into one of the ships, which was Simon's, and prayed him that he would thrust out a little from the land. And he sat down, and taught the people out of the ship.
Now when he had left speaking, he said unto Simon, Launch out into the deep, and let down your nets for a draught. And Simon answering said unto him, Master, we have toiled all the night, and have taken nothing . . . .
Peter is tired, he's in the middle of washing his nets, and Jesus asks him to come and launch the boat out for Him—with him in it. If I were Peter I would have thought: "Well, that's all my boat seems to be good for right now—holding a teacher of the Word of God. It sure is not holding anything else of value these days."
Do your toils and struggles in this life cause you to feel like you can't hold anything of value? Jesus asks even more of you: push away from the crowd and listen to Him speak for a while. And, whether or not you feel like you are doing anything of value, you will be holding Someone of value out for others to see. Even in your weariness, Jesus can walk into the boat of your life and speak the words of God to you and to the people around you.
After Jesus speaks to the crowd in Peter's boat, He asks Peter to take the boat out deeper and go fishing—again. Peter is a professional fisherman who knows his craft, and his craft tells him there's nothing out there—absolutely nothing to go back for or toil for or start all over again for. Everything in him says it will be a useless waste of his tired time. Jesus asks him to go out to the deep and try it all over again. Was He kidding? Did He realize how much work he had done and that he had cleaned the nets already? Do it again? That meant more backbreaking work, more hours of labor with a less than willing body, more time having to clean those same nets that faced him every day . . . yet, after hearing Jesus teach "the word of God," this was Peter's response: " . . . Nevertheless at thy word I will let down the net."
Even though Peter didn't understand Jesus' command, nor did he even really understand Jesus' Godhood, Peter obeyed, and the outcome was completely different than what he expected. When Peter was fishing for himself, he came up wanting. When he did it for Jesus out of obedience, he came up overflowing with what his heart desired: his toil was finally productive.
Obedience to the Word of God brings an outcome we could not have imagined. Obeying even when it doesn't make sense. Obeying even when we are tired and overwhelmed. Maybe we are mad, upset, hurting, spent, and at the end of ourselves. "Nevertheless at thy word I will . . . . " Trusting God's provision and providence overrides our common sense. Our logic seems to fail where God's providence directs us to the place of His provision. Here's how it looked for Peter and those around him:
And when they had this done, they enclosed a great multitude of fishes: and their net broke. And they beckoned unto their partners, which were in the other ship, that they should come and help them. And they came, and filled both the ships, so that they began to sink. (Luke 5:6-7)
I am thinking that maybe—just maybe—Peter didn't mind the extra work of mending those now broken nets. Peter and his partners were incredibly amazed to see that Jesus knew what He spoke of; He was even the Master of their craft. They had not only seen provision; they also had seen the Provider. But here is the key: Peter didn't see Who Jesus really was until he stepped out in obedience to His words.
Peter responded the way we all would do well to respond when realizing just Who Christ really is. When Peter realized there was something more than physical about this Jesus, something holy, then Peter saw his own ungodliness and knew he could not even stand before Jesus.
When Simon Peter saw it, he fell down at Jesus' knees, saying, Depart from me; for I am a sinful man, O Lord. For he was astonished, and all that were with him, at the draught of the fishes which they had taken: And so was also James, and John, the sons of Zebedee, which were partners with Simon. And Jesus said unto Simon, Fear not; from henceforth thou shalt catch men. (Luke 5:8-10)
Peter rightly feared greatly in His presence. Do we fear greatly in The Lord's presence? But for Christ's work in our own hearts, the washing of our own sin, which one of us could stand in His presence? Have we become too comfortable to understand His absolute holiness in fear and awe?
But Jesus says to Peter, "Fear not; from now on, you will catch men." Jesus said his life was now going to take on eternal value. From now on, Peter would not merely expend all his energies on physical sustenance; instead, he would turn to that higher eternal purpose of capturing men's hearts for Christ Himself. How about us? Are we merely expending energies on physical things in order to just make it through one more day? Or do we hold on with all our might to that higher eternal vision of capturing hearts for Christ Himself? It's a high calling. It's the "more" that Jesus asks of us on top of our daily toil, but Jesus asks us to follow Him there:
And when they had brought their ships to land, they forsook all, and followed him. (Luke 5:11)
They forsook all. They left behind the all-consuming physical to gain the all-sufficient spiritual. They followed Jesus. It was what they were compelled to do after encountering Him in a new way. They could really say from their deepest heart, "I quit!" They quit following their own life's agenda and changed directions. They quit relying on their own thinking patterns and quit leaning on their own understanding. They quit holding onto what was unproductive. We, too, could learn the lesson of letting go of what keeps us bound and unproductive and fall by faith into the arms of Jesus. We could quit striving in the flesh and change our life's direction toward God's eternal plan for us and our families.
Peter was often rebuked by the One he loved; he even denied the One he loved; and when Jesus died, Peter gave up on the One he loved and went back to fishing. But Jesus called Peter back from fishing and told him to feed His sheep. And once again, we see Jesus reshifting Peter's focus from feeding the physical body to feeding the spiritual body. From this focus on Christ's sufficiency, the early Church was built. And from this same focus, we can be those who build up that Church, as we catch men for Him—whether we think our circumstances will permit it or not. For our hope for provision is not in our circumstances; our hope for provision is in the One Who provides.
God's Provision
So many obstacles in our path seem to trip us up, and major crises confuse us and cause our eyes to drift away from God. Even knowing the God you serve, do you ever feel out of touch with Him because of what life throws at you? I sometimes long for a fresh touch from God. But then I realize that He doesn't need to touch me. I am the one who needs to touch God afresh, as He is ever reaching out to me; He is always speaking to me, continually leading the way before me. And when I really stop to take a good look at Him, and reach out to Him, and listen to His words of life, I, too, am compelled to continue to follow Him, no matter my weakness. It's an amazing love that takes our weaknesses and turns them into building blocks for others, a love that doesn't give up on us. This love should receive a reciprocal love that doesn't give up on Him. Lest you are tempted to give up, here is God's provision just for you:
Are you weary? Don't give up:
Hast thou not known? hast thou not heard, that the everlasting God, the Lord, the Creator of the ends of the earth, fainteth not, neither is weary? there is no searching of his understanding. He giveth power to the faint; and to them that have no might he increaseth strength. Even the youths shall faint and be weary, and the young men shall utterly fall: But they that wait upon the Lord shall renew their strength; they shall mount up with wings as eagles; they shall run, and not be weary; and they shall walk, and not faint. (Isaiah 40:28-31)
And let us not be weary in well doing: for in due season we shall reap, if we faint not. (Galatians 6:9)
Come unto me, all ye that labor and are heavy laden, and I will give you rest. Take my yoke upon you, and learn of me; for I am meek and lowly in heart: and ye shall find rest unto your souls. For my yoke is easy, and my burden is light. (Matthew 11:28-30)
Are you in a battle? Don't give up:
Finally, my brethren, be strong in the Lord, and in the power of his might. Put on the whole armor of God, that ye may be able to stand against the wiles of the devil. For we wrestle not against flesh and blood, but against principalities, against powers, against the rulers of the darkness of this world, against spiritual wickedness in high places. Wherefore take unto you the whole armor of God, that ye may be able to withstand in the evil day, and having done all, to stand. (Ephesians 6:10-13)
Are you grieving? Don't give up:
My soul melteth for heaviness: strengthen thou me according unto thy word. (Psalm 119:28)
The sorrows of death compassed me, and the pains of hell gat hold upon me: I found trouble and sorrow. Then called I upon the name of the Lord; O Lord, I beseech thee, deliver my soul. Gracious is the Lord, and righteous; yea, our God is merciful. The Lord preserveth the simple: I was brought low, and he helped me. Return unto thy rest, O my soul; for the Lord hath dealt bountifully with thee. (Psalm 116:3-7)
O Lord my God, I cried unto thee, and thou hast healed me. O Lord, thou hast brought up my soul from the grave: thou hast kept me alive, that I should not go down to the pit. Sing unto the Lord, O ye saints of his, and give thanks at the remembrance of his holiness. For his anger endureth but a moment; in his favor is life: weeping may endure for a night, but joy cometh in the morning. (Psalm 30:2-5)
Are you being scoffed at? Don't give up:
For the Lord God will help me; therefore shall I not be confounded: therefore have I set my facelike a flint, and I know that I shall not be ashamed. He is near that justifieth me; who will contend with me? let us stand together: who is mine adversary? let him come near to me. Behold, the Lord God will help me; who is he that shall condemn me? lo, they all shall wax old as a garment; the moth shall eat them up. Who is among you that feareth the Lord , that obeyeth the voice of his servant, that walketh in darkness, and hath no light? let him trust in the name of the Lord, and stay upon his God. (Isaiah 50:7-10)
Do you feel there is no hope? Don't give up:
Why art thou cast down, O my soul? and why art thou disquieted in me? hope thou in God: for I shall yet praise him for the help of his countenance. (Psalm 42:5)
Are finances burdening you? Don't give up:
But godliness with contentment is great gain. For we brought nothing into this world, and it is certain we can carry nothing out. And having food and raiment let us be therewith content. (1 Timothy 6:6-8)
Therefore I say unto you, Take no thought for your life, what ye shall eat, or what ye shall drink; nor yet for your body, what ye shall put on. Is not the life more than meat, and the body than raiment? . . . Wherefore, if God so clothe the grass of the field, which today is, and tomorrow is cast into the oven, shall he not much more clothe you, O ye of little faith? Therefore take no thought, saying, What shall we eat? or, What shall we drink? or, Wherewithal shall we be clothed? . . . for your heavenly Father knoweth that ye have need of all these things. But seek ye first the kingdom of God, and his righteousness; and all these things shall be added unto you. (Matthew 6:25-33)
Even in the midst of the storms of life, don't give up. Say, "I quit" to your own understanding and power; refocus on Christ's wisdom and power, and say, as Peter said, "Master, we have toiled all the night, and have taken nothing . . . . Nevertheless at thy word, I will . . . . "
25 Reasons Not to Give Up
God's grace is sufficient.
God gives us everything we need for life and godliness.
God's mercy endures forever.
It is God Who works in us both to will and to do of His good pleasure.
Our children need Godly parent mentors and teachers.
Our children need their questions answered from a Biblical worldview.
Our children need and are permitted room to grow and time for creativity.
Our children need and receive Godly socialization.
Our children learn to be unselfish and how to serve others.
Our children retain their innocence.
Our children will have a lasting legacy of love and commitment.
Our children and our children's children will be spared worldly indoctrination.
We know where our children are at all times.
We know what our children are being taught at all times.
We know who our children's friends are and who their parents are.
We retain our God-given right to educate our own children.
Our children receive a superior education no matter what philosophy or curriculum.
Homeschooled children receive one-on-one attention and specialized training.
Homeschooled children can see and experience the world around them regularly.
Homeschooling permits the teaching of important life skills.
Homeschooling builds strong character and strong relationships.
Our children will not have to walk in the counsel of the ungodly.
Our children will not have to stand in the path of sinners.
Our delight will be in the law of the Lord, and everything we do will prosper.
Our God never gives up, and He gives us His strength to continue the journey.
*This article published September 20, 2010.
---
Deborah Wuehler is the Senior Editor for TOS, participating author in The Homeschool Minute, wife to Richard, and mom to eight gifts from heaven. She loves digging for buried treasure in the Word, reading, writing, homeschooling, and dark chocolate!
Copyright 2010. Originally appeared in The Old Schoolhouse Magazine®, Summer 2010. Used with permission. Visit them at http://www.TheHomeschoolMagazine.com. For all your homeschool curriculum needs visit the Schoolhouse Store. Be sure to check out our new Student Planners!