How to Have a Homeschool Awards Ceremony
Christina Parker Brown

TOS Magazine Contributor

Published

Dec 27, 2013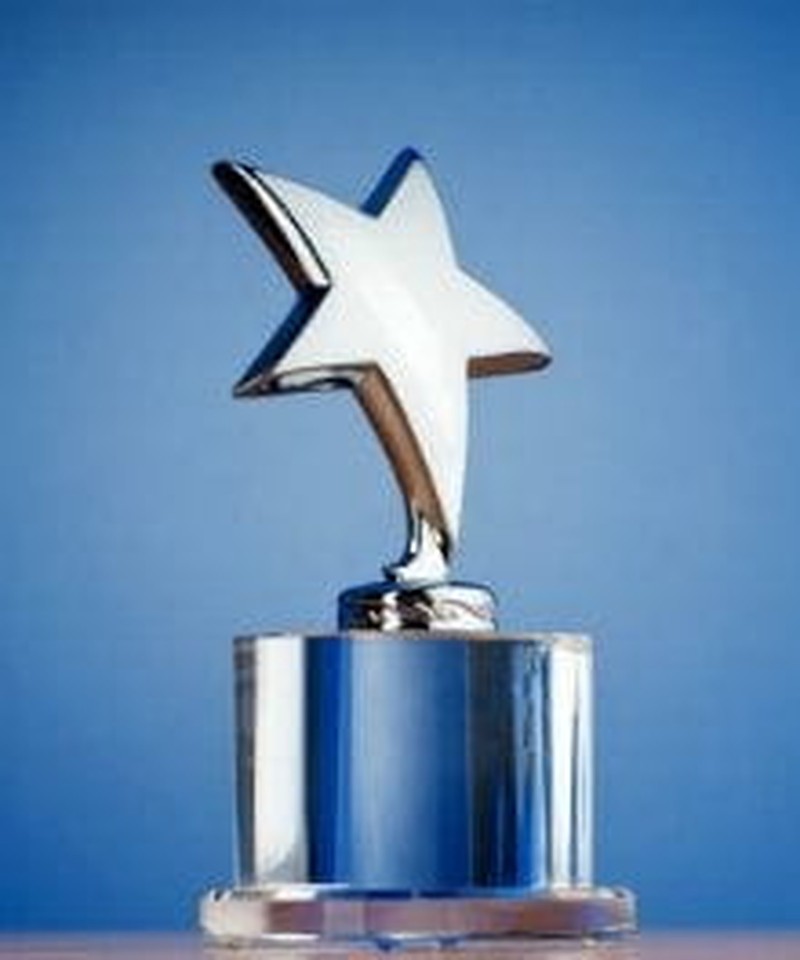 You can have an award ceremony for practically anyone—a homeschool group, a play group, or several moms who want to honor their kids. The size of your group will depend on how you can incorporate these ideas. It is a group effort. As the children get older, they can help with putting on the ceremony.
The aim is to keep it simple but thorough, focusing on the end of the year, accomplishments, achievements, and awards. This is a great way for family members and friends to see what you have been up to during the year, to be involved, to celebrate your children, and to better understand the homeschool experience.
Jobs
Below is a list of various duties that are carried out by parents; some parents assume responsibility for more than one duty, as needed:
Facility Coordinator—secures a facility for the event
Master of Ceremonies (MC)—introduces speakers and makes the evening's events flow smoothly.
Microphone Coordinator—brings and sets up the microphone and speaker(s). We use a karaoke machine and microphone that were acquired at a yard sale.
Program Coordinator—develops the program (coordinates what each child/family will be doing), creates the programs, and sees that the programs are printed.
Door Hosts—It is nice to have students greet all the guests as they come through the door.
Introducer—welcomes everyone, explains the theme (if you have one), and tells the audience what the group has been up to during the year.
Procession Coordinator—supervises children walking down the aisle, with or without flags, in a procession
Food/Refreshment Coordinator—keeps track of all RSVPs and updates the group on how many people are coming, as of a couple of weeks before the ceremony. This helps with setup too, as we know how many chairs to provide.
Decoration Coordinator—We all help with the decorations; keep it simple.
Setup—We all help with setup, but it helps to have someone in charge, and it is good to enlist the help of kids and husbands as well.
Cleanup—Everyone, with the exception of guests, helps with cleanup.
Things to Think About
Location: Think sanctuary, fellowship hall, or even a recreation center of some type. If you can set up the day before, that is always a plus.
 
Invitations: One mom came up with the idea of having the kids send the invitations. I love this idea, because then it becomes more than just "another thing" we (moms) are asking grandparents and friends to do. Each family sends out their own invitations. You can do this via email or go all out and make professional invites, or the kids can make them.
 
Achievement Tables: We allot one table (6-ft) per family. Two to a table is best if you can pull it off space-wise and if you have easy access to tables. Otherwise, just bring card tables or use chairs—make it work. See the sidebar for suggestions about what types of items to display, as well as ideas for student performances.
 
Picture Tables: If your kids don't have many tangible things to display, take pictures of their work/projects and display them.

It is a good idea to include a family picture or display the family's name on each table in order to identify the child and family. Guests are encouraged to look at the tables before and/or after the ceremony.
 
Theme and Decorations: We have had a Luau theme (leis carry a blessing, represent children, and traditionally express love, reverence, respect, and welcome), focusing on our support systems: family, friends, and fathers, and our gratefulness for them. Simple leis were used, in addition to some tropical lights, an "Aloha" sign, green Hawaiian grass to wrap around the tables, colorful plastic tablecloths, flowers, and candles (on the tables). Another year, we had a "Follow Your Dreams" theme with rainbow-colored crepe paper, Skittles arranged on tables, and a display of kids' pictures designating what they wanted to be when they grow up. (Selection of a theme is totally optional.)
 
Set Up: It is best when you can set up the night before (it is less stressful to just show up with the food); however, setup took only about thirty minutes. You do not need to do decorations, but it is neat to see the program, introduction, decorations, and theme all mesh. We usually have simple, modest, handmade decorations; flower centerpieces for the food tables; small pictures of kids; etc. Keep it simple, inexpensive, and uncluttered.
 
Refreshments: We found it worked better to eat before the program. Everyone is hungry and it seems to settle stomachs and open ears if we eat first. Each family brings one or two dishes plus paper products and ice. We like to provide ice water and coffee for drinks. You could just do desserts or not do any refreshments at all.
 
Program: This can be as simple as a Word document printed on colored paper and folded in half or as professional as you want it to be.
The Program
The commencement program could include these components: procession, opening prayer, Pledge of Allegiance, Pledge to the Bible, group Bible verse, welcome, introduction/explanation of theme (if you decide to have one), performances/presentations, awards, slide show, and closing prayer.
Procession: We start with a procession of kids down the aisle between the audience. One member carries the American flag, one carries the Christian flag, and two carry our group flag (decorated with our kids' handprints.) The person coordinating this keeps the children quiet, supervises the lineup, and makes sure they start walking when the music starts.
 
All of the audience is asked to stand.
 
Individual children lead us in an opening prayer, The Pledge of Allegiance, the Pledge to the Bible, and the group Bible verse.
 
Welcome to Guests and Introduction: When our theme was about our gratefulness for our families and for dads who support the choice to homeschool, I spoke about this subject. This is also the time to mention what we have been doing as a group: field trips/events for the year, updates about our group ministry, missions, our monthly prayer meeting, our Keepers of Their Home Club, and the pins earned this year. We have also had older children report about these things.
 
Special Performances: Giving a special presentation is not mandatory but is encouraged. It offers a great opportunity for the kids to get up in front of a real audience and share about something they love or share a talent. It is a great asset to be able to express themselves, and the ideas and possibilities are endless. We consider even the saying of a Bible verse a great contribution to the success of the night. As the kids get older, they are able to do more to help put on the ceremony.
 
Award Presentations: We all create our own awards. Some families hand out certificates; one family gives charms for a bracelet; other families give gifts or award medals.

Each family, headed by the Mom and/or Dad and joined by their children, gets up and speaks for a few minutes about their children's accomplishments during the year. Behavioral or character achievements can be described as well. The main thing is to build up our children. Encourage them. Praise them. Admire them. Edify them. (I try to write things down during the year as it can be hard to think of everything they did all year in May.)

I cannot tell you how awesome it is to see these children beam, to be built up this way in front of their peers.

"Let no corrupting talk come out of your mouths, but only such as is good for building up, as fits the occasion, that it may give grace to those who hear" (Ephesians 4:29, ESV).
 
Slide Show Presentation: Our group's aspiring photographer compiles a professional slide show of all of the homeschool families who participate in the Awards Ceremony, and it is really amazing. We send her our own homeschool pictures throughout the year and she decides what makes the cut and gets it down to twenty to thirty minutes. It is an awesome way to end the night and a real labor of love. The kids love seeing pictures of themselves and their friends from throughout the year, and the people we celebrated this year (dads, family, and friends who support our homeschool journey) were especially honored.
 
Closing Prayer
Our Awards Night is always a fabulous night and lasts about three and a half hours, including setup and cleanup.
I cannot express in words what this night has done for my children. It is my hope that these ideas will help you build up your own children. It is worth it.
Achievement Tables
What to include: favorite books, crafts, projects, lapbooks, notebooks, scrapbooks, artwork, Boy Scout badges and awards, projects, papier-maché, posters, science projects/experiments, musical instruments, Keeper At Home pins, etc.
Out of the box ideas: One mom used a Barbie car to symbolize her daughter's driving lessons and a piano music box to symbolize her daughter's piano lessons. One time I printed photographs of my daughter demonstrating various ballet positions and attached the photographs to a piece of poster board. Several of our kids were in a play and I took a photo of them "in character." The photograph was made into a poster print, and I framed it with a frame I found at a yard sale. One child made an Eiffel Tower out of Popsicle sticks. Favorite captured bugs or small, caged pets can be displayed as well. Anything goes. You want your kids to be proud of their table, so get them involved. Creativity is key.
I really encourage my kids to be in charge of this. They are mindful of the things they do during the year, and we designate a box they can put their stuff in as the year progresses. Some things do not make the cut in the end. This year we did not have as many projects as we had in previous years, and I thought it would be hard to get much together, but they always seem to run out of room!
Performance Ideas
We have enjoyed performances by a trombone player, pianists, and a flute player. One child created a digital picture show to music in which she honored her mom and dad's anniversary (very touching). Children have sung songs, played musical instruments, presented interpretive dance routines, recited The Gettysburg Address (a 4-year-old did this!), and recited passages from stories such as The Lord of the Rings. Children also have recited the Lord's Prayer and the books of the Bible.
Children can present demonstration speeches or highlight something from their achievement tables or just tell about something interesting. They could also read a Bible verse, a poem, or a short story they wrote. Be creative.
Christina Parker Brown is a writer who has homeschooled since 2001 when her first of three children was in preschool. In 1998 she founded a play group that has evolved into a Homeschool Adventure Group. She loves to write about her faith, family, and adventures and considers herself as much of a student as she is a teacher. Contact her on her blog.  
Copyright 2012, used with permission. All rights reserved by author. Originally appeared in the February 2012 issue of The Old Schoolhouse® Magazine, the trade magazine for homeschool families. Read the magazine free at www.TOSMagazine.com or read it on the go and download the free apps at www.TOSApps.com to read the magazine on your mobile devices.
Publication date: December 27, 2013