The Impatient Homeschooler
Gena Suarez

The Old Schoolhouse Magazine

2011

14 Nov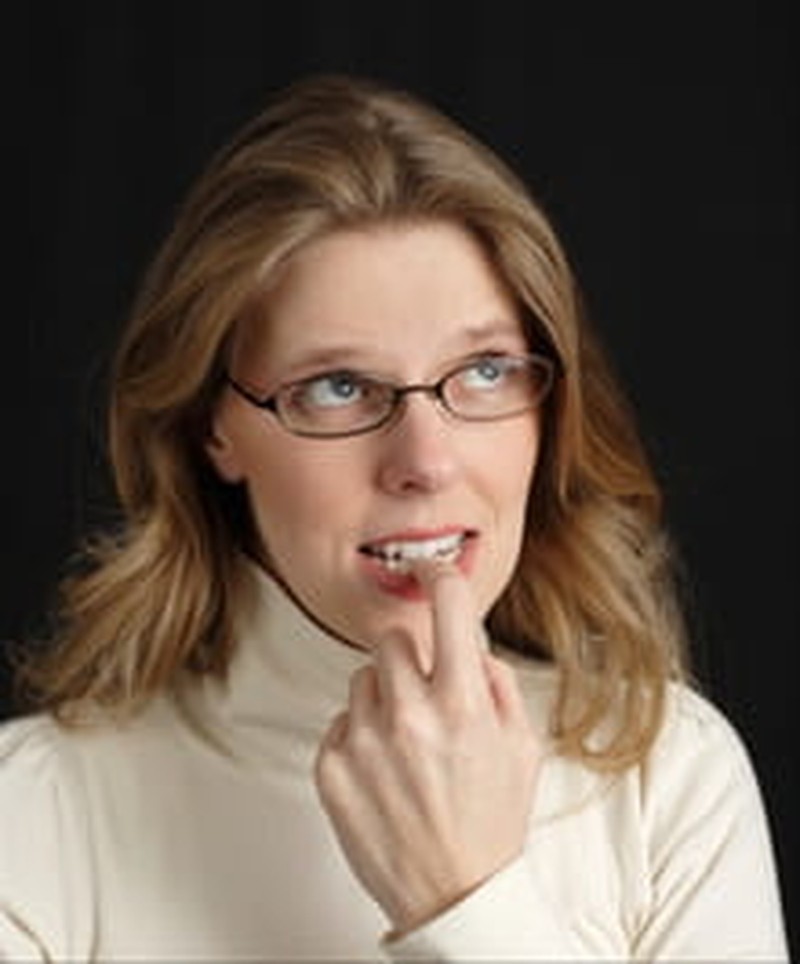 I have learned something about myself over the years. I keep thinking maybe this will be the day (or year?) I'll "get a hold" of a certain issue and fix it. And my problem is a spiritual one--many problems are. It has to do with patience: you know, "long-suffering." Whether it's with my husband and kids, or with those whom I work, or patience with my current situation (whatever that may be at the moment), the quandary is still the same. I'm not even patient with myself; I notice I scowl even when I make mistakes that can't be helped. I'm impatient.
In the past, I have wondered about patience. Some people come across really unruffled, calm, and carefree. Even if they are going through a crisis or their lives are turned upside down, somehow they are marked by patience, demonstrating an even-tempered and soft approach to their problems. I've often thought, well, it comes natural to some, but others (like me) have to work at being patient. Some of us don't have that natural talent. But is it a talent? And how *does* one "work at being patient"?
Interestingly, in recent days, it's starting to come together. No, I'm not more patient. But I've discovered how to be.
It goes back to God's Word, the Bible. He has given us lots and lots of scriptural points of reference and I'm starting to think that a number of different issues are only seemingly not the same. In reality, they're tied together. I'm talking about waiting on the Lord, exhibiting self-control as well as not succumbing to anxiousness or fear going hand in hand with being a patient person. Let me explain.
I worry about everything.
Even though God's Word actually commands us to be anxious for nothing (Philippians 4:6), I blow it almost every time. If a crisis is on the horizon, even a small one, I'm shaking in my boots. Usually if I'm stressed, it's over money. TOS is a high-overhead company. Our staff/payroll costs are astronomical. It's incredible what goes on behind the scenes of the magazine to "make it happen." And while I will say over and over that TOS is the Lord's company, and His magazine, when things get rough (like payroll is due) I keep snatching what's His back into my hot restless hands, milling it 'round and about and sweating over it. Yuck. Why do I do this? I'm impatient.
God says to wait on Him. He says a lot in His Word about waiting, in fact, and we'll talk more about that below. It's so easy to spiral down into "need to worry" mode about things, even though the Lord has told us over and over in His Word that He is in control. That means COMPLETE control. He doesn't need Gena to come along and try to fix things, and worrying or becoming anxious over any of it is only a hindrance to my peace of mind. It does not bring Him glory.
I take matters into my own hands.
I have this personality trait that is good yet can be very bad. I'm highly functional even though I have too much going on. I can multi-task very rapidly and somehow keep things moving at a swift pace. But that can have its downfalls, too, if not placed in the right perspective --in light of God's Word. See, when I really should be waiting on the Lord, being still and resting in Him (since after all, He does take care of EVERYTHING in His time), I jump the gun and try to make events happen. It's kind of like a matchmaker who really should mind her own business instead of trying to rush romance. Not that I've ever matched anyone up. But still--you get the idea. I (impatiently) get my hands in there whipping things around like a mini tornado, trying to "make it happen." God doesn't want me doing that. He wants me to move, to walk, to work hard, but not to rush what He is trying to do in my life. I have to remember that His timing is perfect. It is good and it is right. My timing is muddled and imperfect at best, and by getting myself in the way of His plan, I make myself a hindrance. Taking His work, whatever that may be, behind the scenes, and attempting to hijack it and then cram it through a blender to make it happen in MY time and MY way does not bring Him glory. It's just an icky, impatient milkshake by the time I'm done with it. He has things under control . . . always did. Still does.
I snap.
Sometimes I'm not very nice. I snap at Paul. I scold the kids a little too loudly or rush to make them mind. Don't get me wrong; we have our light, sweet times too. I love my family dearly. But I'm not what you'd call the perfect mommy/wife/homeschooler, far from it. In fact, I more represent the impatient homeschooler during times I am not letting myself be led by the Spirit. The fruits of the Spirit are love, joy, peace, forbearance, kindness, goodness, faithfulness, gentleness, and self-control. Impatience and a snapping lack of self-control are not. These things do not bring Him glory.
I faint. I am weary.
Are we supposed to faint? I don't mean physically; I mean spiritually. Isaiah 40:31 tells us, "But they that wait upon the LORD shall renew their strength; they shall mount up with wings as eagles; they shall run, and not be weary; and they shall walk, and not faint." Apparently, we're not supposed to faint dead away (or throw in the towel). We're to keep walking, but how? God's Word teaches us that if we are WAITING ON THE LORD (key word --wait), He will meet us right there in that waiting place. He will never leave us. This means impatience is out; waiting is in. The more I worry, take matters into my own hands, and wring my hands with frustration (over whatever my "issue" is at hand), the more I realize how impatient I am. This is just a hindrance to my own peace of mind, and it does not bring Him glory.
"I give up."
How many times have I silently shrugged my shoulders and muttered these words. Shameful. No, we do NOT give up. What does God's Word say? Is life supposed to be an easy street, or are there also trials to build our character and make us more like Christ? Are we to sit down in the dirt and die? Of course not. Second Corinthians 4:8 tells us, "We are troubled on every side, yet not distressed; we are perplexed, but not in despair." This is true. There will be times we are perplexed or curious over what the Lord is doing. "Why, O God?!" we cry out. There will be troubles in this world, but we're not to fear; we are not to sink into despair. He has already overcome this world, we are His, and yes, we can WAIT on Him as He will protect us and take care of us. He has given us His Word. Read it and take note of His utmost care for us--if you think you are a good parent, He's an even better one. His eye is on you all the time just like yours is on your sleeping infant. I remember holding little Chloe while she was sleeping once. She was on her back, in my arms, but only just barely asleep. Every few minutes, she'd open her sleepy little eyes and peer up at me; it seemed she was making sure I was still there, gazing down at her. When she'd look up, there I still was. I wasn't going anywhere and she could be assured of it. When you look up, there He is too. Your loving Father will never leave you. He won't leave me either, so why am I so impatient? Why do I resort to "giving up" mode when I'm frustrated? It only hinders (again) my peace. No, I won't give up, nor will I despair. His Word tells me I will not. I believe Him. And I want to bring Him glory.
I don't choose joy.
You know what the irony here is? Lukey, our now 20-year-old, was our little scowler when he was 3 years old. We were always telling him, "Lukey, choose joy." It was our way of reminding him during a given "3-year-old mad episode" that he was to be a joyful boy and not be malcontent. Our friends even came to his birthday party and in his card, wrote the words "Dear Lukey, choose joy." It was a laughing moment for all of us because that little phrase was SO commonly used with little Lukey. But here I am, someone who knows that I should walk in joy because of my very salvation, not to mention everything I have seen the Lord do in my life. But when things go wrong, I worry. I fret. I am impatient and unwilling to wait (after all, my timing is better since I'm the poor soul going through the trial, right--wouldn't I be the best judge?). But what does Habakkuk 3:17-18 say? Amazingly, it's this: "Although the fig tree shall not blossom, neither shall fruit be in the vines; the labour of the olive shall fail, and the fields shall yield no meat; the flock shall be cut off from the fold, and there shall be no herd in the stalls: Yet I will rejoice in the LORD, I will joy in the God of my salvation."
Ummm, wow. For the most part, for our family and business, the figurative "fig trees," do blossom. And "fruit" is on the vine at some point in the game, and the "olives" come (even though they're usually late). Our "fields yield meat" (so to speak), and even if it doesn't happen fast enough in MY timetable, there are eventually "herds in the stalls," not to mention the "flocks are still in the fold!" In other words, God does provide. He never lets us down. But look at Habakkuk! Even if the figs NEVER come, we are to be walking in JOY. We are to be rejoicing in the Lord because of who He is and because of what He has done. He is our Holy God, our Savior. He does take care of us, but even if we have to wait what seems like an eternity to have things work right again, or to pay some bill, or to fix a relationship, we should be content to know that He is working things out behind the scenes and just WALK with Him in joy.
Besides, what does Romans 5:3-4 say? Check this out: "And not only so, but we glory in tribulations also: knowing that tribulation worketh patience; and patience, experience; and experience, hope . . . ," and we all know that hope in Christ does not disappoint, does it? So in our trials we find patience IF we are seeking God's Word. How can I become the PATIENT homeschooler? I think I just figured it out. My afflictions are working patience in me. I have lots of experiences I can some day pass on to others; I have hope (His Word!) I can offer. I don't have to be the impatient homeschooler at all.
It's all tied together! Whether I'm nit-picking at my family, angry at myself for some goofy error, scared and anxious over my circumstances that I have no control over anyway, or simply frustrated with God's timing, it all boils down to a lack of patience on my part--an unwillingness to wait on the Lord. The fact that I refuse to wait on Him actually DEMONSTRATES impatience. How awful. I don't want to be plagued by that reality. By the way, do you know what the definition of "patience" even is? It's pretty simple and it's what God asks of us. Ready for this? Patience: willing to endure. Are we willing to endure? To endure, by the way, is to "stick it out." To survive, to subject oneself to another (in this case, to God and His plan for our lives--yes, during the burdensome AND the easier times). Not only that, but consider the spirit we have been given by God Himself. Read Romans 8:15. It's clearly stated that we have not received a spirit of slavery, which leads to fear. No! We have received the Spirit of ADOPTION. We are sons and daughters of the living God, our wise King. "Abba! Father!" is what we say, when we start to feel ourselves slipping into fear. Daddy God! That's right--He is your Parent, your Dad. And He hears. He will never leave us any more than we would abandon our own little one. We can peer up at Him like Chloe did with her earthly parent (Mommy) and find Him there, gazing back on us. We're in His arms too.
Lord, make me endure joyfully even through my sorrowful times. The righteous DO endure to the end. My heart is willing; I am resolved to bear the hardships and trials You deem necessary for my life. Build my character as I abide in You. Cause me to remember what You showed us in James 5:10--that we should look to the prophets of old who spoke Your Name as an example of patience and suffering. They abided in You because they knew You. And since You have called me (and know me), I want to endure in all things, great and small, also to the end as they did.
Today I choose peace.
Waiting on Him is pure peace and He blesses those who do it; He smiles on those who persevere (with rejoicing) through the trials He brings us. Waiting on the Lord is an act of worship and a symbol of our faith. I will choose to be joyful in all things, no matter the tribulation. When difficulties come I may cry for the moment, but immediately thereafter I must look up and press onward because there waiting for me is the very strength that the Lord Himself renews in me. (Isaiah 40: 31) I won't faint nor will I walk in weariness. I will bring Him glory.
Not perfect. But ever enthusiastic.
I need to be eager to read His Word and obey it. I am not the perfect homeschool mommy or beautiful, adoring wife. Think about your toddlers, though. Remember how they would traipse around behind you, following you as you were doing your chores, wanting to help? They were so eager to please. Their work was kinda crummy by adult standards, but their hearts were right there with ours. They wanted to please us--to bless us (even though they made more of a mess than anything else). We have to be that way with the Lord, our Parent. We don't get it all right. But we can follow after Him and try. We can obey His Word and even after messing up, get back up again and run after Him. Of course, He is there with us with arms outstretched, ready to let us try ever again. He dusts us off and sets us on the right path (through His Word, the Bible). He is the Perfect Homeschooler, isn't He? His kindness--His PATIENCE--drives me to want to bring Him glory.
Psalm 37:24: "Though he fall, he shall not be utterly cast down: for the LORD upholdeth him with his hand." He will hold you up! He will not let you spiral downward. You might free-fall for a bit, but listen, as you do it, REJOICE IN HIM. Rest in Him. Be still. He is in control even if it doesn't feel like it. Feelings are subjective at times! Lean on Him (yes, even as you are falling). Forsake your own understanding (Proverbs 3:5) and trust in Him with all your heart instead.
Psalm 55:22: "Cast thy burden upon the LORD, and he shall sustain thee: he shall never suffer the righteous to be moved." Cast your cares on Him, friends. He hears you. He sees your trials and He knows them even better than you do. He holds the timing in His Hand, too, to relieve you of them. Be patient. Let Him work behind the scenes. Trust the Lord; trust Him. He is trustworthy.
Love to you all and abiding in Him right along with you.
Paul and Gena Suarez reside in Gray, Tennessee, or Northern California (depending on when you ask!), where they homeschool(ed) their six children: Paul (22), Luke (20), Levi (18), Julia Rachel (15), Susanna Hope (4) and Chloe Abigail (2). They enjoy long country drives in the van while listening to books on CD, hanging out with good friends, and staying up late. By the grace of God, the Suarez family founded and continues to publish The Old Schoolhouse® Magazine, LLC.
Copyright, 2011. Used with permission. All rights reserved by author. Originally published by The Old Schoolhouse® October 31, 2011. Visit The Old Schoolhouse® at www.TheHomeschoolMagazine.com to view a full-length sample copy of the magazine especially for homeschoolers. Click the graphic of the moving computer monitor on the left. Email the Publisher at Publisher@TheHomeschoolMagazine.com.