Ten Strategies for Successful Home Schooling
Maggie Hogan

Home-School Author, Speaker, and Mother

2003

17 Feb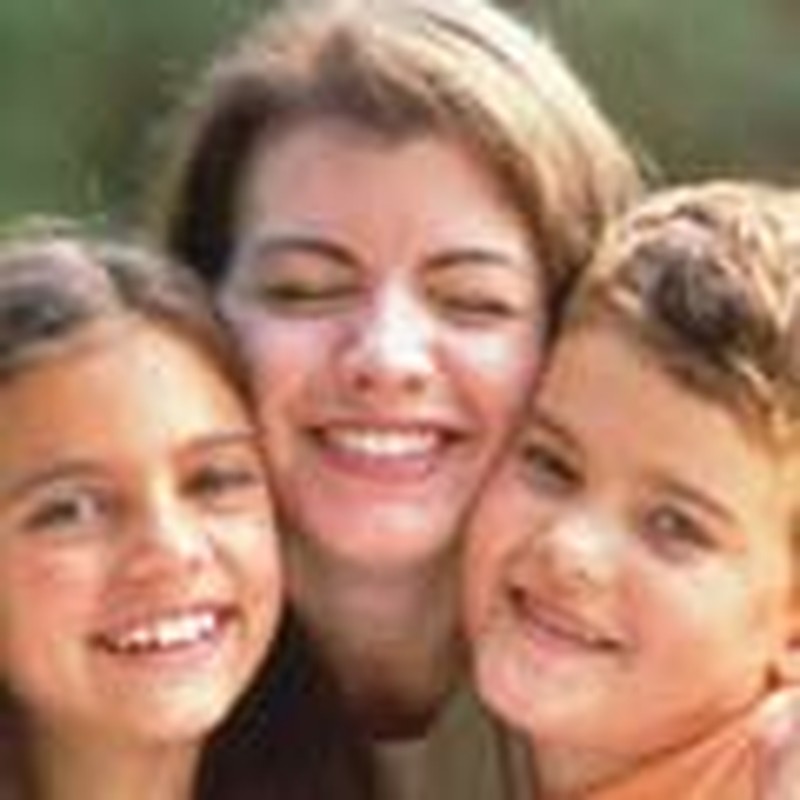 Make sure you read Part 1 of this article, A Real Mom's Home School.
As you plan for and begin your new school year, consider implementing some of the following steps. They really can lead to a productive school year!
1. Be Logical. Use history as your cornerstone. Work chronologically. Start where you are and work forward. Or go back to the beginning and progress onward. It's easy to tie in literature and geography (and often art and music) with history.
2. Invest. Select interesting resources that both you and the kids will enjoy. Buy kits, games, costumes, etc. for Christmas and birthday presents. Give the grandparents a wish list. Purchase items that have tremendous appeal and/or long-term value.
3. Catch-up. Overwhelmed? Feel like you are falling behind? Take an entire day or more and use it to catch up in one subject. You can cover an amazing amount of territory in a single day. Have a special pizza and school night if you and your kids work well in the evening hours. Then camp out in the school room and play favorite games when everyone's work is completed.
4. Delegate. Plan on-going jobs they can do independently. Use non-school time to train them properly in their chores.
5. The Big Picture. Keep an on-going map and timeline visible for a constant reminder of where and what you are studying.
6. Notebooking. Have students keep what they are learning in a notebook.
7. Get Ahead. Grab an hour or more when you and the kids are feeling on top of things and intentionally get ahead in something. It provides a great source of accomplishment and is like putting money in a savings bank. You'll really appreciate it when you need to "draw" on the time you saved.
8. Home-School Holidays. Take a break for a week or two when needed. Teacher Planning Days are allowed, even recommended! Make your own special family holidays and keep them.
9. Solicit Wise Counsel. Enlist the support of your husband, friend, mentor, senior at church, or someone else to encourage you and/or to be a resource for information and ideas.
10. Reality Check! Periodically look up from the books and ask questions about your home school.
Are we learning anything?
Are we enjoying the process or getting burned out?
Are we displaying Christ-like attitudes?
Stop and pray then re-evaluate!
Also, remember these ABC's--these building blocks--for your home school.
A. You can't do it ALL. Are you a person who tries to teach everything? Do you worry that your child isn't studying the exact right material for their grade? In our zeal to be the best teachers we can be, we often put unnecessary burdens upon ourselves. For example, let's say you have picked a particular publisher and are following their history scope & sequence. They have decided that 5th grade should be American history and 6th grade should be world history. You have both a 5th and a 6th grader. Are you one who would then attempt to teach two completely different history courses the same year?! Ahhhgg! Don't do that to yourself or your kids. History is the ideal subject for families to study together. Publisher's scope & sequences may provide you with some ideas but they aren't the law! So.... please, cut yourself some slack! Teach the same time period to all your students together.
B. Teach them how to learn. This is vital - realize that you CAN'T, no matter how hard you try, cover everything! NOBODY can! If your children are still in elementary grades realize they will be hearing this stuff again and in greater detail. If your kids are college bound, ditto. We are to teach them how to learn, how to research, how to dig. We can't supply them with all the facts - we CAN supply them with the necessary tools for discovering facts.
C. Let it go. You have to stop somewhere! No matter how great we're doing, most of us think we should do more. Let it go. Lay the foundation - don't try to erect the entire skyscraper in one year.
D. Look to the Lord. Without prayer and wisdom from God, no home school can truly succeed. Look to Him who loves your children best for direction; yearly, monthly, daily, hourly.
Now, with all that said, how do I know if our home school succeeded this year?
Did my children learn?
Do they want to learn more?
Was God honored in our home?
Yes? Then we had a successful year!
Looking for great resources and practical curriculum to help make your home schooling successful? Check out www.BrightIdeasPress.com, home of the brand-new, complete and incredibly easy-to-use history program, The Mystery of History.
Maggie Hogan is a motivational speaker and co-author of The Ultimate Geography and Timeline Guide, Gifted Children at Home, and other resource books. She and her husband Bob have been home schooling their boys since 1991. Involved in local, state, and national home-schooling issues, they both serve on boards of home education organizations in Delaware. They are also owners of Bright Ideas Press (www.BrightIdeasPress.com), a home-school company dedicated to bringing the best practical, fun, and affordable materials to the home-school market.
Maggie's e-mail address is Hogan@BrightIdeasPress.com.