Is it Legal to Homeschool Children Other Than Your Own?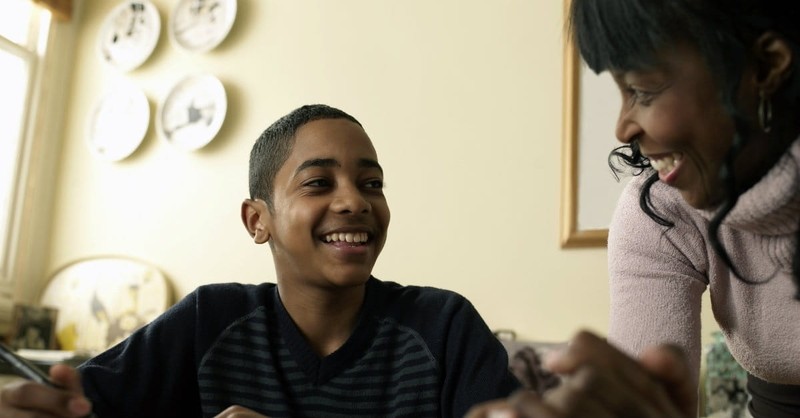 It sounds like a simple question, but unfortunately, the legalities of homeschooling children from other families, or forming homeschooling family co-ops can be a tricky matter. As with most legal issues regarding homeschooling, rules and regulations vary by state. And depending on your situation (for instance, are you sharing tasks with other parents, or simply teaching children who are not your own?) the wording can become important.
Let's Break It Down
The types of situations you may encounter when toying with the idea of homeschooling children outside of your family or jointly homeschooling with other parents can fall into several categories. The most popular and commonly seen are:
Homeschool Co-Op. Gathering of parents that homeschool and voluntarily share teaching responsibilities with each other. The division of responsibilities depends on the talents of the individuals involved.
Small Private School. Learning environment with a private teacher hired on by parents to teach several students. The private teacher cannot be a parent to any students involved. This scenario is considered a business that should be filed as such, and have written agreements in place. Although, in some states, homeschools in themselves are considered private schools from the onset.
Paid Tutor. Formal, paid agreements between parents to homeschool children outside of the family in conjunction with their own. This happens often with working homeschool parents. This is legal in SOME states, but you must do your research.
The Homeschool Legal Defense Association's (HSLDA) Take
In questions of legality with all the varying states, the Homeschool Legal Defense Association is often the trusted "go-to" source of information for homeschooling families. Their take on the issue of homeschooling children who are not your own is simply this:
"It depends on the homeschool law for your state. Please read it carefully to determine whether you may homeschool a child who is not yours. Even if homeschooling someone else's child is legal in your state, HSLDA will not defend your right to teach a child other than your own. This is because our mission is to defend and advance the constitutional right of parents to direct the upbringing and education of their own children."
Laws by State
The HSLDA is your best place to start searching for what you can and cannot do within your state. The organization does require your email and state to obtain access to their databases. Another avenue to try would be to Google for forum posts on the topic. You can take a peek at what other parents may have already uncovered, although an internet posting should not be taken as legal advice!
The answer you find may be yes, no, or even a little bit. For instance, in New York, the "majority" of homeschool teaching must come from the child's parents. So, during the course of a week, if someone else homeschools your children for two days, then you must homeschool at least three days to comply with NY statutes.
Within Pennsylvania, the law states the parent is the homeschool supervisor, which does not necessarily mean the "teacher," but the parent is the "responsible party," leaving some wiggle room. Several other states simply classify a homeschool as a private school from the get-go. In Kansas homeschools are designated as "unaccredited private schools," so you can homeschool other peoples' children because a homeschool is considered a private school.
In Summary
It may be a bit frustrating trying to find a clear-cut answer when you first start out. Make sure you research the most reliable sources of information available to you, and don't just go on what you heard your neighbor say. What we do know is that homeschooling is an ever-growing trend, and is steadily gaining ground and respect in every state, every year.
Jessica Parnell is passionate about homeschooling. A wife, mother and former public high school teacher, Jessica has transferred this passion into her career as Principal of Bridgeway Homeschool Academy. Her passion grows out of a deep desire to see every child reach their God given potential and purpose through faith-based, customized, and flexible homeschooling. With over 25 years of experience helping over 24,000 families to homeschool their way, Jessica is dedicated to helping families understand the freedom that comes with homeschooling and to empowering parents, a child's first teacher, to feel confident in taking control of their child's education. homeschoolacademy.com
Publication date: June 27, 2014