God's Provision in Your Child's Learning Disability
Val Robb

Crosswalk Contributing Writer

Published

Mar 11, 2022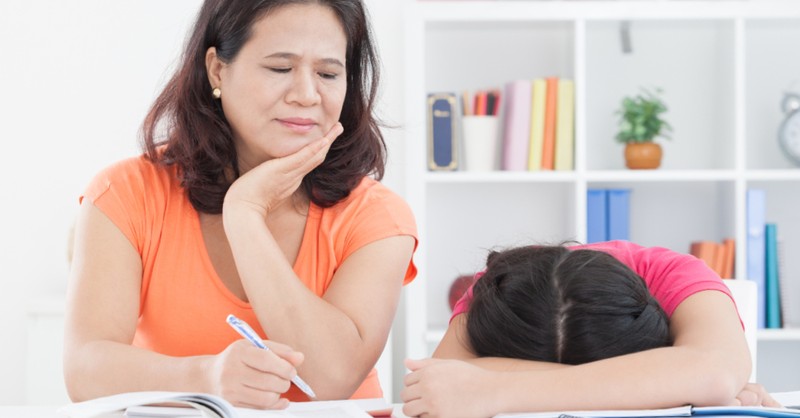 Hope in the Desert
"Mom, is there something wrong with me?" my 10-year-old son's voice quivered as he stared out the car window. His question stabbed deep into my heart. For the past five months, he'd visited multiple psychologists and tutors. Now we were driving to see a pediatric educational psychiatrist. No wonder he felt confused.
Over the years, Daniel had brought us much joy mingled with frustration. He excelled in creativity, history, and storytelling. In other areas like organization, spelling, and math, he floundered. The vast discrepancy between what he could and couldn't do baffled me. Home education allowed me to build his strengths but also left me alone in dealing with his difficulties. "Should I have him tested?" I'd asked my prayer partner, who replied, "Since you cry nearly every week as we pray for him, I think it would be wise."
Testing showed high intelligence but also identified a severe learning disability—possibly attention deficit disorder.
My husband and I and our six children were about to move to Asia with little access to tutors, specialists, or even English libraries and resources. After praying for wisdom, I muttered about how he learned easily in some ways but found other things hard. We hoped to find ways to help him learn difficult things more easily. Despite my best efforts, it sounded lame. I hoped the psychiatrist would be gentle with my son's fragile emotions.
"So, Daniel, why are you here?" asked the doctor, tugging on his bow tie while leaning back in his chair. I stared, aghast at his insensitivity.
"I don't know," stammered Daniel. Fortunately, the traffic outside diverted him. Gradually the psychiatrist moved on to some more helpful questions. My husband arrived, and after Daniel exited, we listened together as the doctor confirmed ADD and recommended medication. "Your son has a learning disability. When he tries to focus on things that are hard, he faces the double challenge of paying attention." He extolled the advantages of medication, minimized side effects, and painted a bleak picture of adolescent boys struggling with depression and anger when coping without medication. His advice lacked compassion and balance. Leaving his office, I felt shell-shocked.
Exhausted from preparing for our international move, I'd also had little time to rest in God's presence and seek His perspective.
Early the next morning, God met me through the story of Hagar in Genesis 21. Like me, she was worried and weeping over her son. "What is the matter, Hagar?" God's personal, compassionate question invited Hagar to pour out her heart. In verse 17, God tells her, "Do not be afraid." As I read on, I began to pray: Lord, as we head overseas, away from Daniel's friends and familiar routines, away from support systems and resources, my heart needs this same reassurance. "God has heard the boy crying as he lies there." Father, you love my child more than I do. You hear his heart cry.
In verse 18, God says, "Lift the boy up and take him by the hand." My role is to lift him up, comfort him, and encourage him.
"For I will make him into a great nation." Lord, you know the plans you have for Daniel. Help me trust that your plans are good, to give him a future and a hope.
Verse 19 goes on, "Then God opened her eyes and she saw a well of water." The well was there all along, but God had to reveal it. Lord, open my eyes to the right resources for Daniel. "So she went and filled the skin with water and gave the boy a drink." God, you revealed the well, but Hagar still had to act. Help me take practical steps as you reveal them.
"God was with the boy as he grew up." Please be with Daniel. May he experience your love. Whether or not to use medication is secondary. Being filled to the fullness of God is his primary need. Help us point him to You.
Years later, I can look back and see God's provision. After some relationship challenges when we first arrived in Asia, he settled into a few good friendships. I had the opportunity to be trained in an excellent spelling program. A friend provided some math tutoring, and an art teacher offered private lessons. Accessing the internet, Daniel furthered his passion for history. Opportunities with Boy Scouts grew his confidence and skills.
Daniel is now married and uses his fantastic imagination to serve God as an early childhood teacher. It hasn't been easy. We've known plenty of tears and frustrations as well as joys. Through it all, we have clung to the God who rescued a troubled boy in the desert and who cares for us as well.
Copyright 2021, The Old Schoolhouse®. Used with permission. All rights reserved by the Author. Originally appeared in the Summer 2021 issue of The Old Schoolhouse® Magazine, the trade publication for homeschool moms. Read The Old Schoolhouse® Magazine free at www.TOSMagazine.com, or download the free reader apps at www.TOSApps.com for mobile devices. Read the STORY of The Old Schoolhouse® Magazine and how it came to be.
Photo credit: ©GettyImages/DragonImages
Val Robb hails from Alberta, Canada, where she met her Kiwi husband. After twenty-five years of homeschooling, she recently graduated her sixth child. Currently based in New Zealand, Val has taught writing workshops for parents, and classes for children internationally as their family spent time living in Canada, China, and America. At Inspiringwriting.co she helps homeschoolers teach writing skills in a meaningful way.
Related podcast:
The views and opinions expressed in this podcast are those of the speakers and do not necessarily reflect the views or positions of Salem Web Network and Salem Media Group.
Read the full article here!