Guidelines for Success in Raising Obedient Children
Kay Camenisch

UprootingAnger.com

2013

27 Sep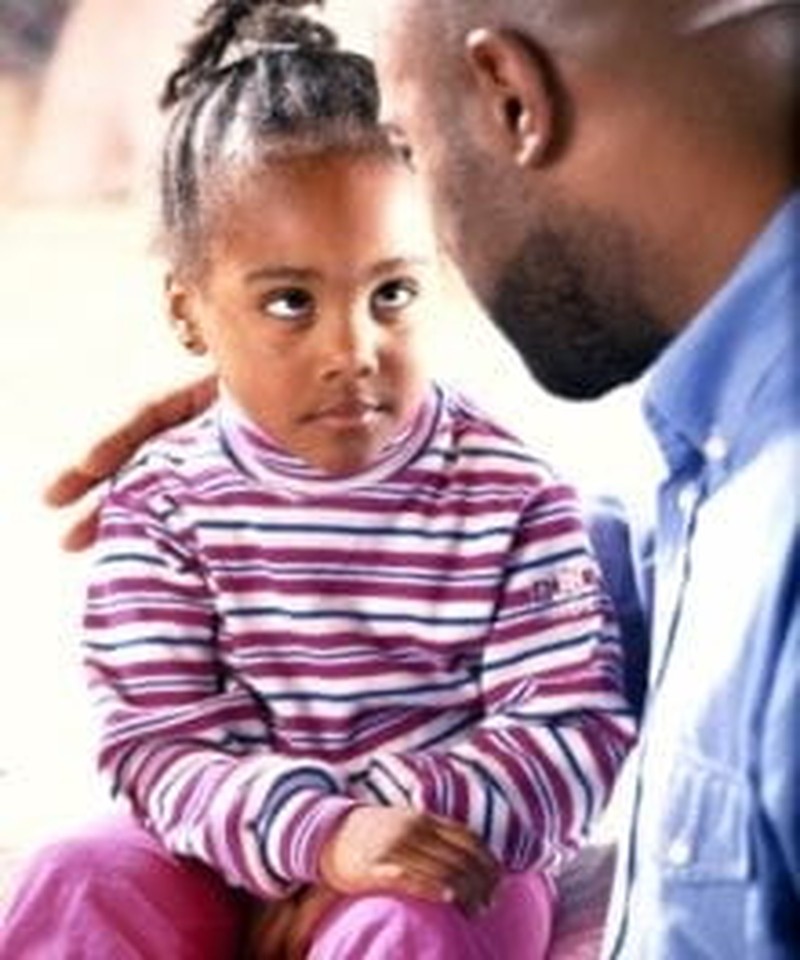 Do your children occasionally shock you with antics that are entirely outside their training? Most homeschool families take seriously the admonition to "train up a child in the way he should go." When a child's behavior is outside acceptable boundaries, conscientious parents notice.
I experienced one such occasion when I took our youngest children to the mall. Daniel was almost 2 and Jonathan was barely 3 years old. My normally calm, obedient children squealed and chased each other around counters and wrapped themselves in hanging garments. They then played Hide and Seek among clothing racks. I was horrified and couldn't shop because I was too busy correcting and corralling.
Finally, I realized that the boys had never been in a mall. To them the store was a stimulating playground. They weren't going outside their boundaries—I'd never given them guidelines for behavior in clothing stores.
I called them to me, squatted down to their level, and looked them in the eye. I told them I needed them to stay close to me, keep their voices quiet, keep their hands by their sides, and so forth. I then asked questions to check their understanding.
After our chat, the boys became perfect little shopping companions. They did exactly what I had asked. We all enjoyed the excursion, and I found what I was looking for. As we walked to another store, a little hop-skip in Daniel's step mirrored the joy in my heart.
I thought about my impatience in the past. In how many of those instances had I been the problem because I failed to set boundaries or tell my children what kind of behavior would be appropriate? Because other responsibilities demand attention, it's easy to overlook preparing children for what lies ahead. How can they succeed if they don't know what is expected of them?
Children Need Guidelines
Even in everyday activities, children need to know what is acceptable behavior. For example, do your children know what you want from them when:
They have a question or important need while you're talking with someone?
They are asked by a peer to do something they know won't please you—or God?
They have to wait for you in a public gathering, like after church?
They are overwhelmed by a task or a situation?
If our children don't know what is expected, their disruptions lead to frustration, misunderstandings, wasted time, and possibly missed goals. Even in familiar settings, such as church, we'll get better cooperation if we explain what we expect during the service and why, rather than constantly whispering, "Shhhh!" and "Be still!"
In new situations, it's even more important. How could Jonathan and Daniel have known how to act in a mall when they had never been to one? If it is something that is unusual to us—like end-of-the-year testing—we're likely to prepare them. However, what about things that are familiar to us, but not to them?
Knowing what is expected will help children succeed in strange situations, such as these:
A visit to the doctor
An encounter with strangers or a relative they tend to pull back from
A trip to a nursing home, a museum, or a field trip
A first birthday party when the other child gets all the presents
When possible, we need to make time to tell our sons and daughters what to expect, how to act, or what to say in a new situation. When appropriate, we can build internal character by explaining whys of an expectation. It takes very little time and can save embarrassment, conflict, and/or lost time later.
Social grace is a learned skill. For the shy child—or the hyper one—it's especially helpful to have a strategy ahead of time. They will learn more quickly if we teach them how to be polite and appropriate rather than expect them to know intuitively or to absorb training by osmosis.
We home educate our children because we want them to adopt our faith and values as well as succeed in life. Taking time to give specific guidelines builds toward that goal. If a child doesn't follow instructions, there's an additional benefit.
An Added Bonus
We tend to confront disobedience with reprimand or ask, "Why did you do that?" Either approach immediately puts a child on the defensive. However, if we've given instructions, we can say, "What did I ask you to do?" Answers to that simple question can reveal lack of understanding.
A friend, Paul, had bedtime prayers with his young daughter. One night after Susannah prayed, he instructed her to begin her prayers with thanksgiving instead of making requests. The next day, he went on a trip. When he returned, just as in the past, she began with, "Dear God, bless Mommy, and Daddy, and..."
He said, "Susannah, how did I ask you to start your prayers?"
"Oh, yeah," she said. "Ummm. Was it with Halloween?"
Susannah heard her father's request, but she didn't know "thanksgiving" was an expression of gratitude. She thought it was a vacation!
The question "What did I ask you to do?" gave opportunity to hear her lack of understanding.
Further Bonuses
If a child understands but does not obey, rather than reprimand, ask, "Can you help me understand why you didn't do what I asked?" The question puts responsibility for obedience on the child without placing blame.
The question gives opportunity to learn if there is a legitimate reason for noncompliance. If your spouse had told him to do something different, it is good to have shown trust, rather than having blamed. However, if the child is guilty of willful disobedience, he/she will indict him/herself if answers show noncompliance without a reason.
If we constantly correct our children and rein them in, we focus on negative behavior and tend to address only external actions. It instills negative self-image and doesn't build character or relationship. In time, the child will resist.
On the other hand, if day by day we take time to prepare our children for things they face, it will build confidence to embrace life. If we correct them without judgment and blame, they will not be as quick to resist us. If we consistently communicate a desire to help them succeed, they'll learn to welcome our input, and it will also build our relationship with them.
Train Up Your Child  
One of the definitions for train in Proverbs 22:6 is "to initiate." As we train our children, we initiate them for life. It is quicker, easier, and more productive to initiate correct performance than to change unacceptable behavior. Instruction and guidelines help children start on the right path—thus helping them succeed in the situation at hand and in the life ahead of them. The initial investment of time and attention is well worth the reward.
As we communicate expectations, we join our children in anticipation of coming events. It helps them be successful in new or difficult situations, thus preparing them for success in life.
When we seek activities to teach Godly character, we tend to get complicated and think of a planned activity or program. However, we can encourage character and relationship if we simply look from our children's perspective and give guidelines to help them be successful in daily situations.  
Kay Camenisch, a pastor's wife, has four children and eleven grandchildren. She began to homeschool in 1989. Besides articles and dramas, she also writes devotions for cbn.com. Her search to help couples find freedom from anger led to the publication of Uprooting Anger: Destroying the Monster Within, a transformational Bible study that addresses the roots of anger.
Copyright 2012, used with permission. All rights reserved by author. Originally appeared in the November 2012 issue of The Old Schoolhouse® Magazine, the family education magazine. Read the magazine free at www.TOSMagazine.com or read it on the go and download the free apps at www.TOSApps.com to read the magazine on your mobile devices.
Publication date: September 27, 2013